'Moving to America as a Black Woman Was Shocking'
My parents were born and raised in Belize and they came to the U.S. in the '70s. We moved to Japan when I was 10 years old and lived on a military base, and that's where I spent my formative years.
At the time, I thought that moving to a different country would be great. I had a lot of questions about living in Japan. But thankfully, my father had previously lived there, so I asked him what it was like. He told me that the country looked very different from the U.S. and that people also looked different to us.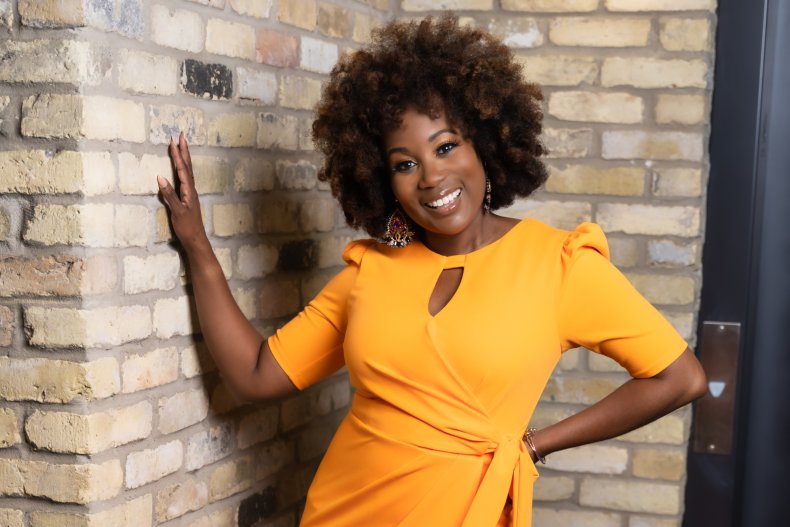 Living in Japan
When I arrived in Japan, I noticed that the weather was warmer and the pace of school was quicker in comparison to the U.S., so I was behind on schoolwork and had to be tutored. In Japan, a typical day consisted of me going to school, coming home and doing my homework, though we were required to spend more time in school.
I believe that the U.S. has more of an individualistic culture, whereas Japan has a collectivistic culture. It made it easier for my parents to raise us ingrained in our Belizean culture when we were in Japan because the collectivistic values in both countries are similar. More emphasis is put on family and community. Raising kids was more of a group project as it was the norm for families to help one another. For example, if a parent saw a child that wasn't theirs misbehaving, there was still accountability.
As Americans, my family wanted to be very thoughtful in the community and make a positive impression because we were in someone else's country.
People in Japan were very nice to me. In school, they were sometimes curious about my hair, which I never had a problem with. In Japan, the population don't see as many Black people as the U.S., but there was still some representation. It didn't bother me, because I was a child. Also, my father did a good job of preparing me and my sister on what to expect. Race became more of a problem for me as I got older, I didn't really notice it in school.
I went to elementary school, middle school, and high school in Japan, but my family moved back to the U.S. permanently when I was 16. Originally, the plan was to live in Japan for three years, but because our family loved it, we decided to stay for another three years.
But because my dad was in the military, you cannot stay stationed in a country past six years, so we had to move. I was excited to move back to America, but I also wanted to be able to finish high school in the same place; I didn't want to have to start over. But growing up in Japan on a military base, I saw my friends leaving the country all the time, so it was expected. I had to learn the skill of adaptability because I was always getting to know new friends.
The culture shock of America
I came back to the U.S. when I was in my junior year of high school. The teachers looked at my credits and told me that I was ready to graduate, but because I hadn't taken physical education, I was required to stay in high school for two further years.
It was challenging to assimilate into U.S. culture when I arrived back there. I wasn't allowed to go outside. I assumed it was because my parents thought that it was dangerous. The neighborhood that we lived in was a little rough and there was a lot of crime happening in the area.
I suspect my parents were nervous because I don't think they had full confidence in our capability, as their children, to adapt from going from a Japanese and Belizean culture to a full-blown American culture.
In America, was shocked by the amount of time that students did not have to spend in school, in comparison to Japan. Every other Thursday was a flex day in high school, which meant that students got to leave at 1 p.m. I remember thinking: Why aren't we in school?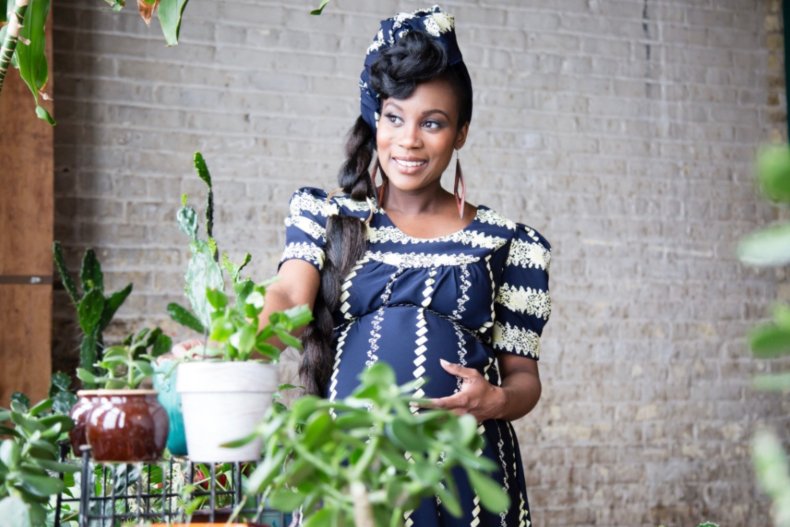 Moving back to the U.S. was a culture shock for me. I grew up in a proud Belizean home. I loved the food we ate, the way that we dressed, our music, clothes, and our language. But when I would ask my friends what they'd had for lunch, they would say fried chicken and cornbread. I wasn't familiar with that type of food because my mom would cook traditional food from our country 95 percent of the time.
My parents taught me about my culture because they wanted to make sure that I knew where I came from, and my history. I wore dashikis and clothes that reflected the styles of my culture to school because my mom made most of our clothes, but I feel like I had more racist experiences in the U.S. than in Japan. I would often get asked why I wore dashikis, and I didn't feel as comfortable expressing myself.
I would also often get asked if I was Mexican because of my surname, even though I don't look Mexican. I'd clarify that I wasn't Mexican, and some people would say, "Yeah, you are, because your last name is Enriquez, so you're Mexican." So, I started telling people that I was American, as I didn't want to keep having the same conversation about where I was from.
When I got to college, a lot of students at college were international, so everybody came together. I felt like I could embrace my culture more. I put my Belizean flag up in my dorm room too, which felt good.
As I entered adulthood, I began to embrace my background and my heritage more. But that didn't stop some of the racist remarks. In 2015, I was working for a company and I had my hair in an afro. One of my coworkers said, "So, you're just not going to try today?" I felt offended, I thought, It's 2015 and we still haven't progressed. And for me it was frustrating because it made me second guess whether I should have had my hair in a natural state.
I then wondered if the way I wore my hair was going to prevent me from advancing at work. Perhaps this person was saying out loud what other people were thinking. That was very disconcerting.
In hindsight, I'm glad that in 2019, the C.R.O.W.N Act (Create a Respectful and Open World for Natural Hair) was passed in a number of U.S. states. This legislation bans people from being able to discriminate against Black women based on how they wear their hair.
I think it's great progress, but it also shows just how challenging it is to navigate life as a Black woman in the U.S., knowing that a legislation had to be passed, telling us that it's okay for us to wear our hair in a natural state, or in any of the other styles that we may choose to wear our hair in.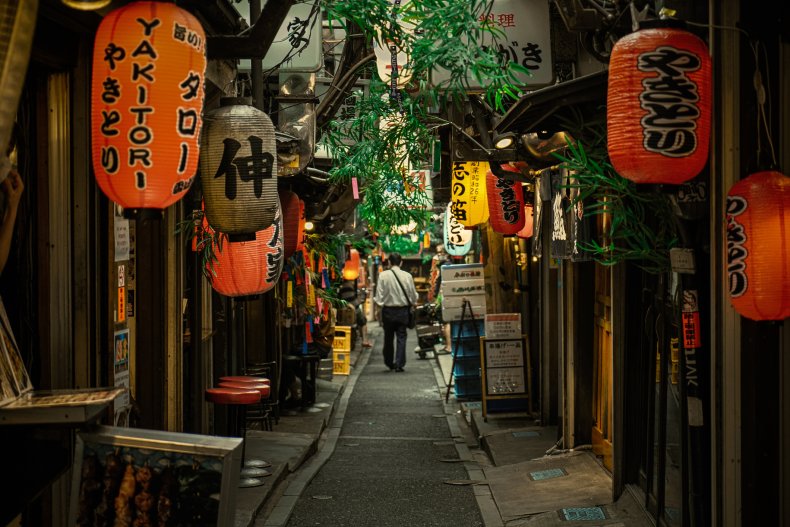 Raising my daughter in the U.S.
In May 2018, I gave birth to my daughter. She is half African American and half Belizean. Raising her in the U.S. has been difficult, which I think is the case with most little kids. It took her a while to realize that she is Black. I used to tell her that she has Black girl magic and she'd say, "No, I don't. I'm not Black."
We had those conversations for a while, but when she was 3 years old, turning 4, she told me one day that she and I are both Black. I don't want my daughter to have some of the same struggles that I did, so the fact that she realized that I'm Black and she's Black too, was a breakthrough for me.
I have been on a journey with my daughter, in terms of teaching her to embrace her culture. Her hair is like mine, but she has struggled to love it. She used to tell me that she didn't like having "puffy" hair and that she wanted beads and braids.
But recently, I have read her a few books about loving her hair and she decided on her own that she wanted to wear her hair in an afro. I thought, This is a miracle. I was very touched by that. I want her to feel confident and secure in the skin that she's in.
I want my daughter not to have to feel like she has to shrink or downplay anything simply because she is Black and she's in America. I want her to feel like she really can do and be anything—to give herself permission to be her most authentic and best self in the skin that she's in.
Dorothy Enriquez is a Principal Consultant and the CEO of The Ellevate Collective. You can find out more about her here.
All views expressed in this article are the author's own.
As told to Newsweek associate editor, Carine Harb.
Do you have a unique experience or personal story to share? Email the My Turn team at myturn@newsweek.com