Expert Snake Handler Dies After Cobra Bite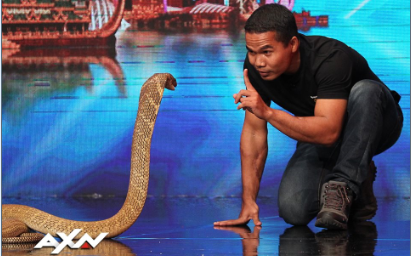 A Malaysian firefighter whose skills at handling poisonous serpents won him the nickname "The Snake Whisperer" died on Friday after being bitten by a cobra.
Abu Zarin Hussin, 33, was attacked by the venomous reptile during an operation in the western Malaysian municipality of Bentong.
He served in the Temerloh Fire and Rescue Department for the past decade, giving training sessions on how to identify and handle snakes, Malay publication The Star Online reported, a common task for firefighters in the country.
Hussin was bitten by snakes several times and previously survived a snake attack in 2015 after spending two days in a coma. But the near-death experience did not stop him from befriending reptiles—he even kept four cobras as pets to study their behavior, publishing pictures of their coexistence on his social media channels.
His pictures once gathered the attention of international media, who claimed he had married a 10-foot cobra because it resembled his dead girlfriend. He vehemently denied the reports, which were published in Thai publications and British tabloids.
"I just want to express my disappointment over the attitude of a handful of foreign journalists who acted in clear violation of journalistic ethics in publishing the news, especially since the pictures were clearly taken from my Facebook account," he told The Star Online in November 2016.
In that interview, the firefighter described how he first learnt to handle snakes.
"I started training with snakes in 2007. My interest stems from my father, who was a snake charmer," he said.
"Before I joined the Fire and Rescue Department, I was afraid of snakes and would avoid them. But perhaps I inherited my talent from my father and now practice with him," he added.
His talent was displayed in several Youtube videos and even during an episode of Asia's Got Talent aired on October 12, in which he performed a daring act involving kissing a cobra on its head.