'Hard to Believe' Trump Only Learned About Casualties Minutes Before Iran Strike: Expert
President Donald Trump claimed he suddenly called off a military strike against Iran because he learned minutes beforehand that there would be significant casualties. But experts and lawmakers are skeptical of the idea that the president was unaware of the potential death toll of the attack.
"I find it hard to believe that was the first time they told him," Mark Cancian, a defense expert at the Center for Strategic and International Studies, told Newsweek. "This is an unusual situation because it's at the front-end of a conflict so it would get very high level attention."
Cancian formerly worked on war funding, force development and procurement programs at the Office of Management and Budget and in the Pentagon. He also spent three decades serving in the Marines Corps.
Casualty numbers are routinely factored into a briefing on any strike, he said, and the military has sophisticated tools designed to predict weapons effects. According to Cancian, one program, nicknamed "bug splat," is specifically used to calculate potential casualties and other symptoms of war.
Amid escalating tensions with Iran, Trump suddenly backed off from the launch of a retaliatory strike on Thursday night after planes and ships were reportedly already in position for the attack.
In a series of tweets on Friday morning, Trump explained his decision to back away from the strike.

"We were cocked & loaded to retaliate last night on 3 different sights [sic] when I asked, how many will die. 150 people, sir, was the answer from a General. 10 minutes before the strike I stopped it," Trump wrote. He added that such action was "not proportionate to shooting down an unmanned drone."
The idea that the president was not briefed on potential casualties before approving the military strike baffled lawmakers and experts on Friday.
House Foreign Affairs Chairman Eliot Engel, a Democrat from New York, told CNN on Friday that he was shocked about Trump's reversal on the strike and that it would be highly unusual for a president not to be informed of, or ask about, casualties before approving such a strike.
"This would be one of the first questions, if not the first question, that a president of the United States would ask his people," Engel said.
Democratic Senator Chris Murphy, from Connecticut, wrote on Twitter that the idea that President Trump "didn't bother to ask about civilian casualties before ordering a massive military strike, getting around to it only 600 seconds before the attack was to begin, is mind boggling. Don't let this ever feel normal."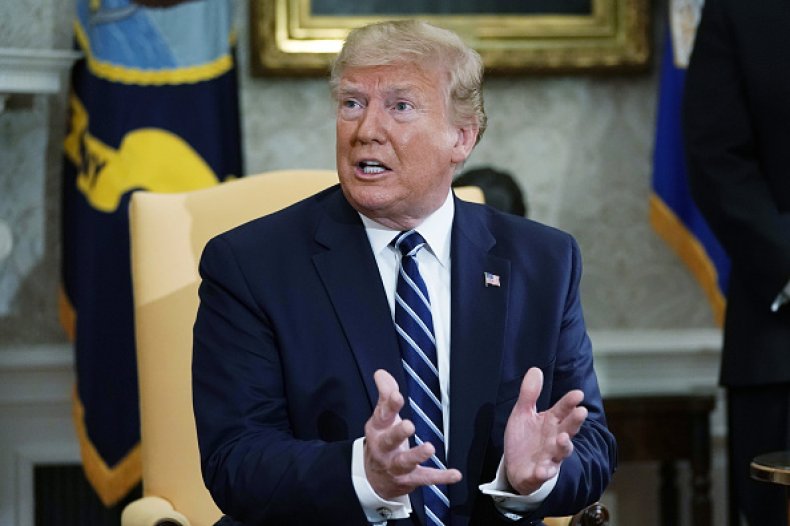 Representative Adam Schiff, chairman of the House Intelligence Committee, shared a similar sentiment.
"How is it possible this could have advanced so far WITHOUT Trump knowing the likelihood of so many casualties?" Schiff tweeted, also noting some inconsistencies between what the president wrote on Twitter and what he told Meet the Press host Chuck Todd.
The president told Todd on Friday morning that e asked about casualties a half hour before the proposed strike was going to take place. That differs from Trump's tweet, in which he said he got the information just ten minutes before the planned strike.
Also in his tweets, Trump claimed that the military was "cocked & loaded to go" as he called off the attack. But in his interview, the president said that planes were not in the air though they were "about ready to go."
Ryan Goodman, a former special counsel for the Department of Defense, tweeted that the president's story doesn't make sense.
"Story doesn't add up. For one thing the General would not have "to get back to you on that" for estimated casualties. It would be right there in black and white as part of Concept of Operation. Is Trump suggesting the Pentagon brought him a plan without having those figures?" Goodman wrote in one post.