Experts Tasked With Regulating Drones Set to Offer Recommendations to FAA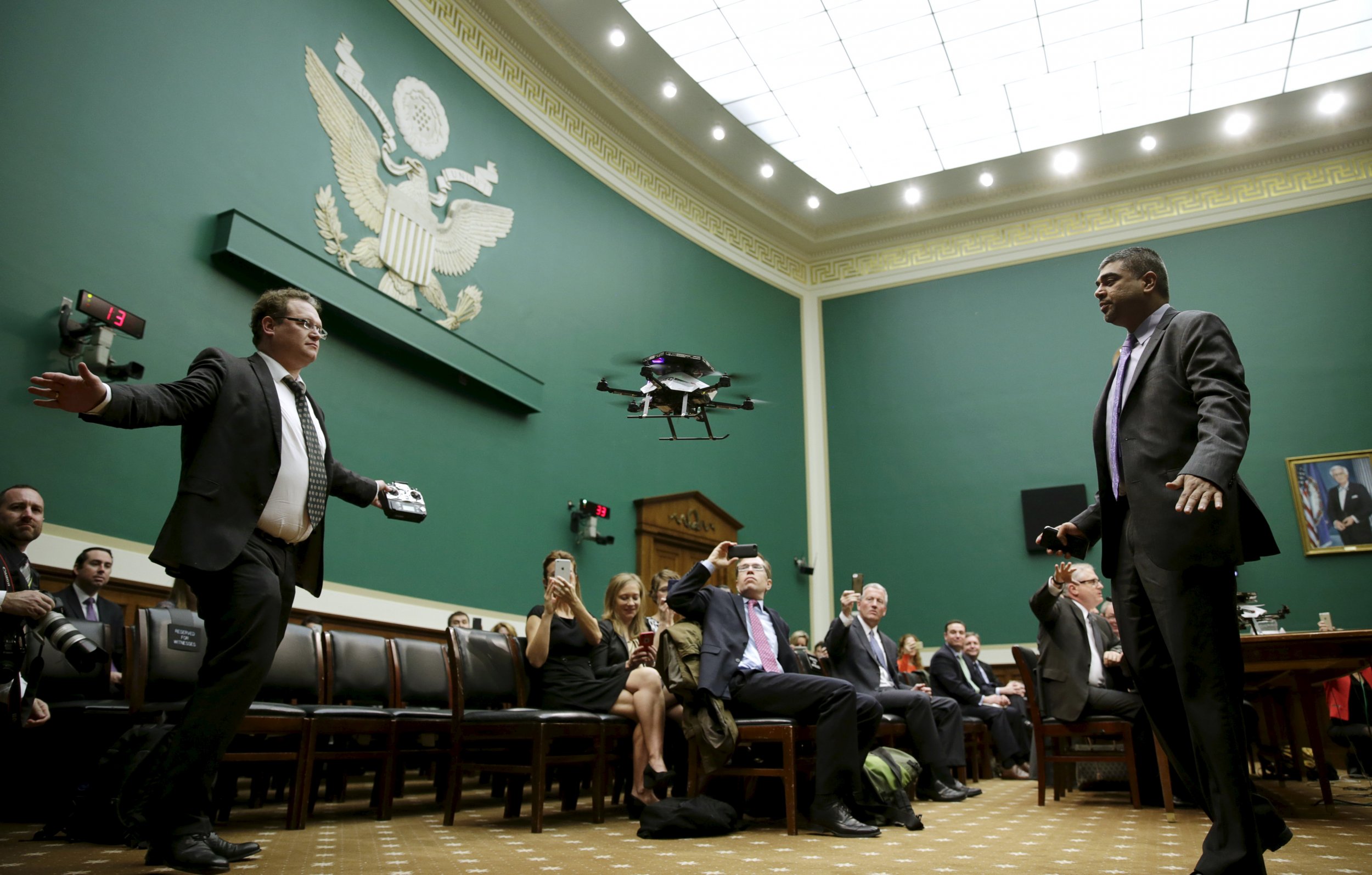 In an effort to help set safety standards for drone-related accidents, a group of experts tasked with analyzing the burgeoning drone industry is set to deliver its recommendations to government regulators on Saturday.
The Department of Transportation and the Federal Aviation Administration (FAA) created the task force in October to help regulate the increasingly popular unmanned aircraft in time for the holiday season. The government agencies asked the group to issue their recommendations by November 20.
Among other thing the task force, which is comprised of officials from drone manufacturers, tech companies and law enforcement, among others, is expected to recommend that most drone owners register their aircraft with the federal government.
It's still unclear how the registration process will work. But people familiar to the task force told Reuters that drone owners will have to register via a website or a smartphone app for all aircraft weighing more than 8.8 ounces. Following the online registration, the wire service reports that owners will need to attach their registration number to their drones.
The weight threshold was based on the potential impact a drone could have if it falls from the sky and strikes a human or collides with a manned aircraft, according to the Associated Press .
"Registration will instill a sense of accountability and responsibility among [drone] pilots, and also will prompt them to become educated about safe flying in the National Airspace System," writes FAA Administrator Michael Huerta in a Department of Transportation blog post .
Over the few past years, drones have crashed into football games, tennis tournaments, the White House lawn and police helicopters across the country. These accidents have led many to call for the U.S. government to regulate the unmanned aircraft.
Though critics say regulating the industry is the right step, some worry the FAA may not be able to meet the demands required to run a smooth registration program. "The FAA has only a few thousand employees, and they are already having a hard time monitoring airlines and manned aircrafts," says Loretta Alkalay, an aviation attorney and professor of drone laws at Vaughn College in New York City. "Developing IT in the government is never a fast process."
Alkalay is concerned that the new registration plans won't involve educating drone pilots about safety. The FAA earlier this year announced the " Know Before You Fly " an educational website. But Alkalay believes it falls short of sufficiently educating pilots.
Current FAA rules ban outdoor educational drone classes in the U.S . But she hopes that will eventually change. "I don't see how the FAA can think that regulations equal education," Alkalay says. "It's a really missed opportunity."