Experts Tell Meghan Markle 'Get Out Now' After Blow in Tabloid Privacy Case
Meghan Markle should abandon her tabloid privacy case and save her reputation, law and media experts tell Newsweek.
The Duchess of Sussex faced a significant setback yesterday after a judge ruled she can be asked under oath about how much help she gave the authors of biography Finding Freedom.
The book gives intimate details of her life with Prince Harry, down to what they drank on their first date in London and the content of private text messages, including some about the birth of her son Archie.
Meghan denies co-operating with co-authors Omid Scobie and Carolyn Durand but will now have to defend herself under detailed questioning by the Mail on Sunday's lawyer.
She is suing the British tabloid over privacy and copyright for printing a letter she sent her estranged father after the breakdown in their relationship in the days leading up to her 2018 royal wedding.
Mark Stephens, of Howard Kennedy, said: "If I was advising Meghan I'd be saying get out now. This is another hole below the waterline.
"The risk is that how she curates her reputation, what she allows into the public domain and what she doesn't, are now things that will be picked over by lawyers in cross-examination.
"The stakes are enormous because at the moment her reputation is not damaged particularly.
"She's had an invasion of privacy and she feels strongly about it but the reality is she has only got a downside here.
"The more that she protests about wanting to protect her privacy, the more that people are going to investigate how she has curated the Streisand effect of amplifying the positive PR and negativizing the other PR."
The "Streisand effect" in PR describes the way fighting a perceived negative article can amplify its message.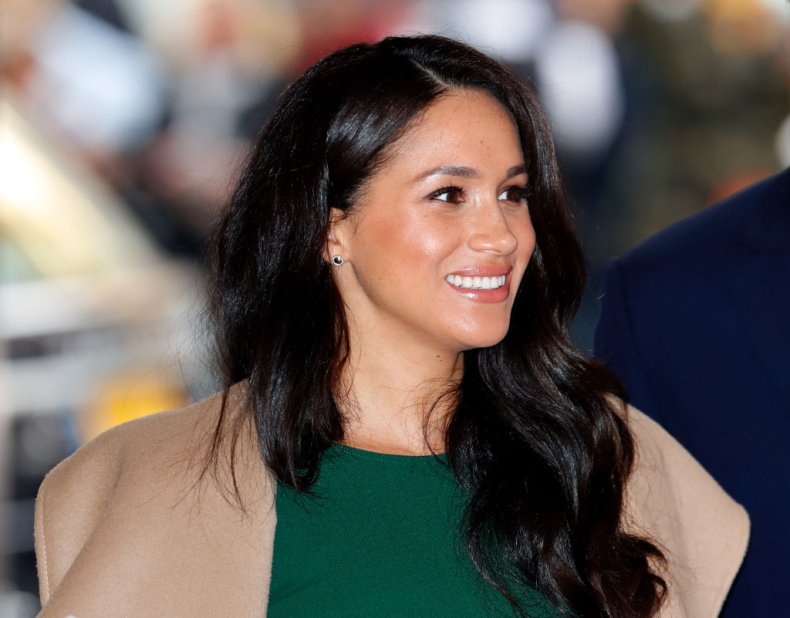 Streisand sued photographer Kenneth Adelman for including her clifftop home in Malibu in pictures of the California coastline in 2003.
The BBC reported how the episode resulted in 420,000 views of the image, which had only been downloaded six times before the lawsuit.
Professor Tim Luckhurst, principal of South College at the U.K.'s Durham University, told Newsweek: "There is real suspicion that Meghan leaks, selectively, details of her private life to trusted intermediaries.
"That she tries to manipulate her image in the press by giving information to people she believes she can trust and doing so on an off the record basis.
"The Mail on Sunday's position is now a lot stronger.
"Their argument is that the letter she wrote to her father was intended to reach the public without her fingerprints being on its arrival in the public domain.
"This weakens her case and strengthens the Mail on Sunday's defense."
The Mail on Sunday intends to argue that she secretly co-operated with the biographers, secretly permitted her friends to brief People magazine about the existence of the letter to her father and always intended the note to be published.
Judge Francesca Kaye told the High Court in London how yesterday how the Mail on Sunday argument about the book could collapse at trial in January.
Her words were echoed by Meghan's legal team in a statement released to the media, including Newsweek, after the judgment was handed down.
Schillings said: "[Judge Kaye] made clear that if the Mail on Sunday's defense is indeed weak and without evidence, it would be a house of cards and fall down at trial.
"This latest hearing was unfortunately another step in a case that has already been drawn out by a defendant who uses the legal process to exploit the Duchess's privacy and the privacy of those around her for profit-motivated clickbait rather than journalism."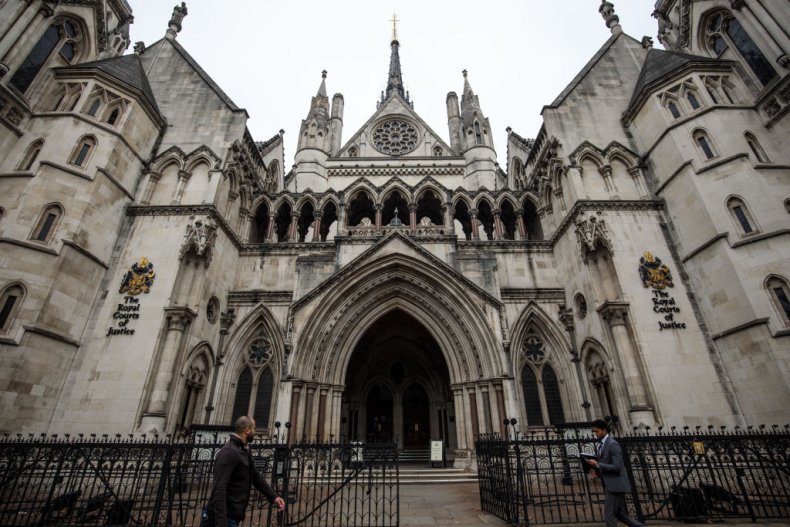 When the trial goes ahead, Meghan will face Thomas Markle giving evidence against her.
Some of her A-list friends may also be dragged into the case as they gave anonymous interviews to People in which the letter she sent her father was mentioned.
Any reputational damage she suffers will be witnessed not only in Britain, where the newspaper publishes, but also in America where she is building a new life as a Hollywood producer for Netflix.
Eric Schiffer, chairman of Reputation Management Consultants, said: "The stakes for Meghan are that this works to eviscerate her credibility, in that she participated and was a knowing conspirator.
"I think you're going to see cracks that will create a further backlash against Meghan and an immense level of regret on the part of the two to go down the route of this war against the media, which is stone cold-crazy.
"It's a choice that I think many would say is not only unwise but shows a further level of lack of sophistication in their media approach.
"If they think they're going to create a big chilling effect on the media, it's just going to escalate a desire for the media to uncover more."