Experts Want Everyone to Stop Panicking Over 'Off The Wall' Formaldehyde Scare in West Virginia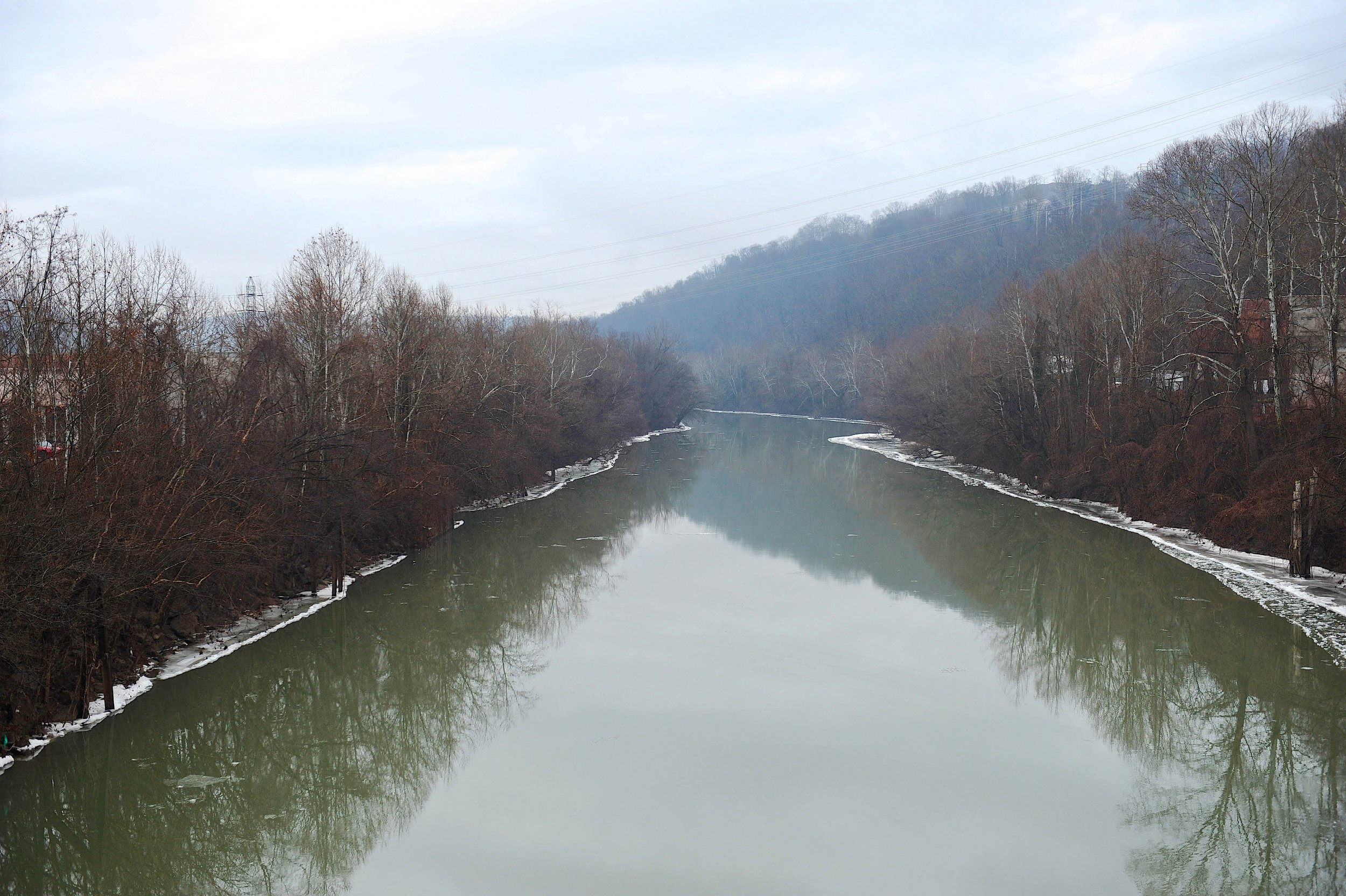 Ten days after thousands of gallons of the largely unknown chemical crude-MCHM spilled into a major West Virginia water supply, residents were told their water was once again safe. But for a downtown Charleston restaurant, that wasn't assurance enough.
"We've been using bottled water the whole time. We haven't been using our water any since it happened," Mike Sullivan, the owner of Vandalia Grille, told Newsweek on Thursday.
The day before, Scott Simonton, a member of West Virginia's Environmental Quality Board, told a legislative committee he found traces of cancer-causing formaldehyde in the water at Vandalia Grille, which he said could possibly be a breakdown product of crude-MCHM, sparking debate about the many--possibly crucial--details still unknown about the January 9 chemical spill.
"I am concerned, definitely," said Sullivan, who is part of a class-action lawsuit against Freedom Industries, the owners of the facility that caused the spill, and Eastman, the chemical company that produces the crude-MCHM.
"Most people are not using the water at all. When you ride around, you can see who isn't using the [tap water]," Sullivan said, describing the signs in windows notifying concerned customers that establishments are still cooking with bottled water.
The state Department of Health and Human Resources issued a statement Wednesday evening that called Simonton's comments regarding formaldehyde "totally unfounded," noting that Simonton's "opinion is personal but speaks in no official capacity."
Simonton told lawmakers the water samples taken at the Vandalia Grille came up twice with 32 parts per billion of formaldehyde, and once with 33 parts per billion. For comparison, the Occupational Health and Safety Administration (OSHA) limits workers' exposure to formaldehyde an average of 0.75 parts per million, or the equivalent 750 parts per billion, for the typical work week, according to a report from the Centers for Disease Control.
Elizabeth Scharman, the director of the West Virginia Poison Center, doubts that the formaldehyde found by Simonton could have come from the crude-MCHM leak. Simonton originally warned that the formaldehyde could be inhaled by way of the vapor produced in a hot shower. But for the crude-MCHM to break down into formaldehyde, Scharman said, "it would have to be combusted at temperatures of 500 degrees, so it was not something that was possible" in a hot shower or water heater. Instead, Scharman noted, formaldehyde is already found in the environment at low levels, as a "natural byproduct of fossil fuels and breakdown of vegetation."
The idea that West Virginians should be concerned about that level of formaldehyde in their water also struck Mary Davis, a professor of pharmacology and toxicology at West Virginia University, as "off the wall."
So why are so many West Virginians still opting to use bottled water over tap? Scharman credits the smell of licorice still lingering in the water supply, which she said accompanies crude MCHM even at very low (and drinkable) levels.
"Right now it is a problem of esthetic," Scharman said.
Paul Ziemkiewicz, the director of the West Virginia Water Research Institute, sympathizes with wary West Virginians.
"I would say that if you can smell it, I wouldn't drink it," noting that the Institute's crews were sampling water in the Charleston area last week and could smell the licorice scent in peoples' kitchens.
"We just don't know much about the long term effect of this particular chemical," he said.
But Ziemkiewicz says the presence of formaldehyde at such a low level is not what people should be focusing on. "You could probably find formaldehyde in any stream in the country," he said.
For now, Mike Sullivan, of Vandalia Grille, wants to get back to running his restaurant as usual.
"Hopefully they'll do some more tests, hopefully the water's clean," Sullivan said. "I would love to get back to normal. That would be great."