What to Know About the Killing of Kim Jong Nam, the Brother of North Korean Leader Kim Jong Un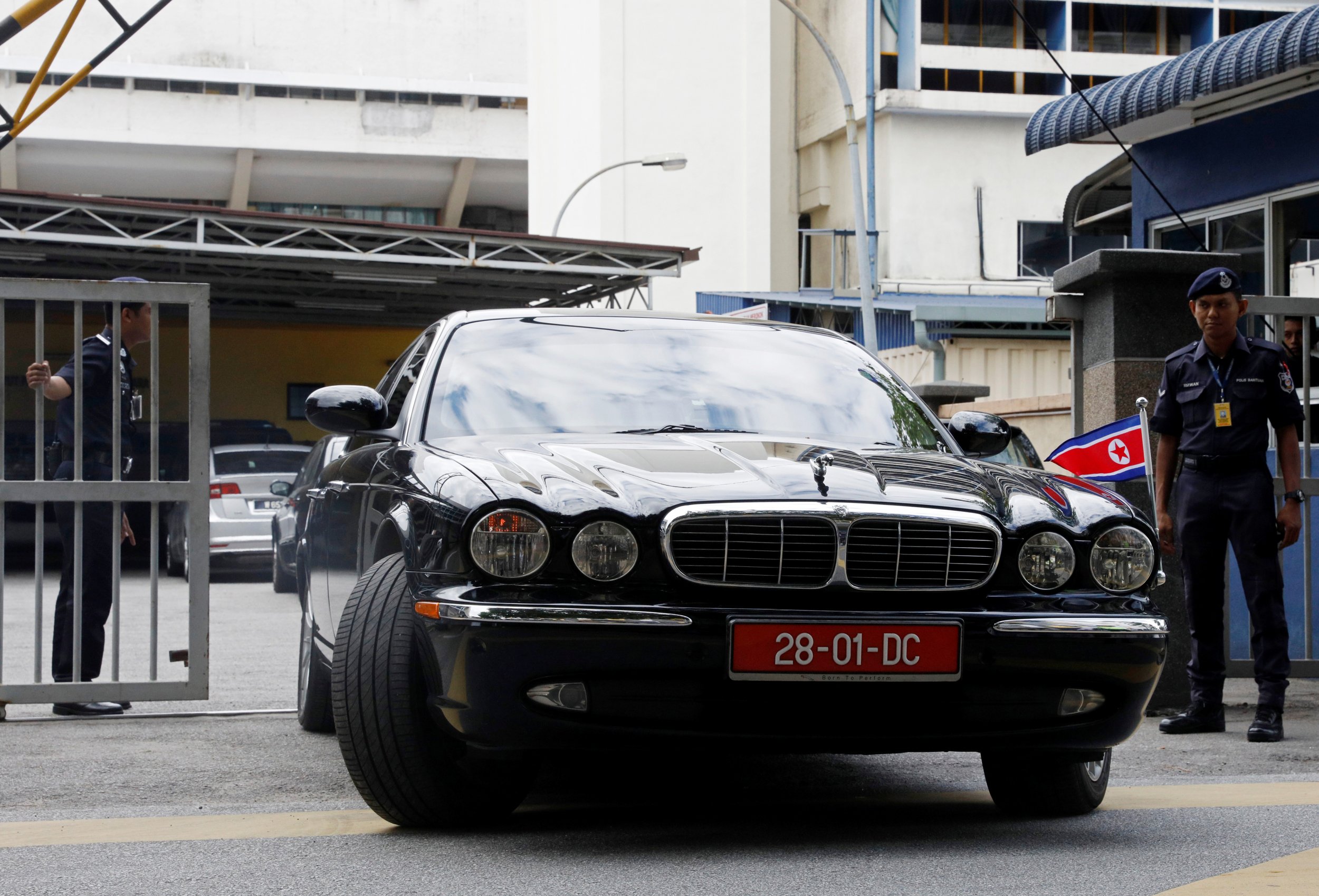 On 13 February, Kim Jong Nam, the estranged half brother of Kim Jong Un, was believed to have been murdered in Kuala Lumpur airport after at least one woman attacked him, possibly spraying poison on him. He died soon after.
South Korea suspects the assassins who killed Kim Jong Nam were North Korean agents. But why kill Kim? What threat did he pose to North Korea?
Who was Kim Jong Nam?
Born in 1971, Kim Jong Nam was the son of Kim Jong Il and Song Hye Rim, an actor. Kim was the half brother of Kim Jong Un, who was born in 1985. After attending university in Pyongyang, Kim was given a position at the Ministry of Public Security and worked on the country's computer committee.
As the first-born son of Kim Jong Il, Kim was seen for years as the natural successor to his father but in 2001, he was arrested after being caught at Tokyo's Narita airport with a fake Dominican Republic passport. Kim said he was traveling to Disneyland and was repatriated a few days later. He was later exiled from North Korea and has spent much of his time in Macau and Beijing.
What were the circumstances of his death?
Kim went to an information desk in Kuala Lumpur International Airport and complained he felt dizzy. He was taken to hospital and died en route. Police official Fadzil Ahmat told Reuters: "The deceased... felt like someone grabbed or held his face from behind. We don't know if there was a cloth or needles. The receptionist said someone grabbed his face, he felt dizzy."
Who might have killed Kim?
The most obvious suspect is the North Korean government but there is little proof yet. It is possible that Kim Jong Un feels under threat and that his eldest half-brother could have been promoted as an alternative leader. Kim rejected power but that might not have been enough to save him.
Yoji Gomi, the author of My Father, Kim Jong Il, and I: Kim Jong Nam's Exclusive Confession told the Telegraph in 2012 that Kim felt suffocated by Chinese agents because he didn't know if they were protecting him or monitoring him. Gomi added, "Having the son of the former leader of a neighboring country under their protection could be a political card that the Chinese could use at some time in the future."
In Gomi's book, Kim was critical of developments in his home country. "Any criticism of the Kim dynasty is viewed as unforgivable, no matter where it comes from. It's the worst thing you can say about the regime, and certainly not the kind of comment that the leadership would be able to shrug off, no matter how long ago it was said," Jiro Ishimaru, of the Osaka-based Asia Press, told The Guardian.
Christopher Ogden, senior lecturer in Asian Security at St Andrews University told Newsweek he did not think it likely that China would have been involved in an assassination: "It's immensely unlikely that China would have supported the assassination attempt, as they are more occupied with ensuring stability in the region."
Who are the suspects?
Malaysian police have detained a woman with a Vietnamese passport that identifies her as Doan Thi Huong, born in Nam Dinh in 1998, the police told Bernama, a Malaysian news agency. She is believed to be the woman captured on CCTV, wearing a white T-shirt with the letters "LOL" emblazoned on it.
Malaysian police say they are searching for several other suspects.