Explaining Wind Power to Donald Trump | Opinion
It's become increasingly clear that President Trump doesn't "get" wind energy—despite insisting "I know a lot about wind."
The problem is, the things Donald Trump says he knows about wind are flat wrong—damagingly wrong, or even a form of what climate scientist Michael Mann has called "malicious ignorance."
Mr. Trump recently play-acted a conversation in an imaginary wind-powered world. "When the wind doesn't blow, just turn off the television darling, please," he said. "There's no wind, please turn off the television quickly."
His little one-man skit, however, has zero bearing on how wind energy works in the real world—and, in that real world, other countries are moving much faster to develop the infrastructure that could keep their homes and businesses powered up while slashing deadly pollution.
How well does wind work? Just ask Germany, the same country Mr. Trump said he has "a great feeling for" last week (while falsely claiming his own Bronx, NY-born father was born there.)
In March, more than half of Germany's net electrical generation came from renewable energy—and during two particularly windy weeks, renewable power reached over 60 percent of the total. All that with not a single reported television flickering as a result. ("Does Trump not know what a battery is?" joked Trevor Noah on The Daily Show).
While Mr. Trump drops one-liners about things he doesn't understand, the rest of the world has been increasingly busy building the infrastructure they need to produce fossil-free power. Wind turbine orders went up 20 percent worldwide in the last quarter of 2018, year on year, Wood Mackenzie reported, listing China, Australia and India as major buyers.
The American power market has been shifting too. Building new wind and solar will be cheaper than keeping existing coal power plants running in many American states within six years, InsideClimate News reported.
Let that sink in: not only can renewable power slash dangerous pollution, it could also soon cut many Americans' power bills, even after accounting for installation costs.
To be sure, when intermittent energy sources reach too high a percentage of power generation, that can strain even advanced electrical grids and there's still a huge need for better power storage technologies. But Nevada's energy grid, for example, is ready to handle a mix of 50 percent renewables according to a Natural Resources Defense Council analysis, leaving significant room for wind and solar expansion now.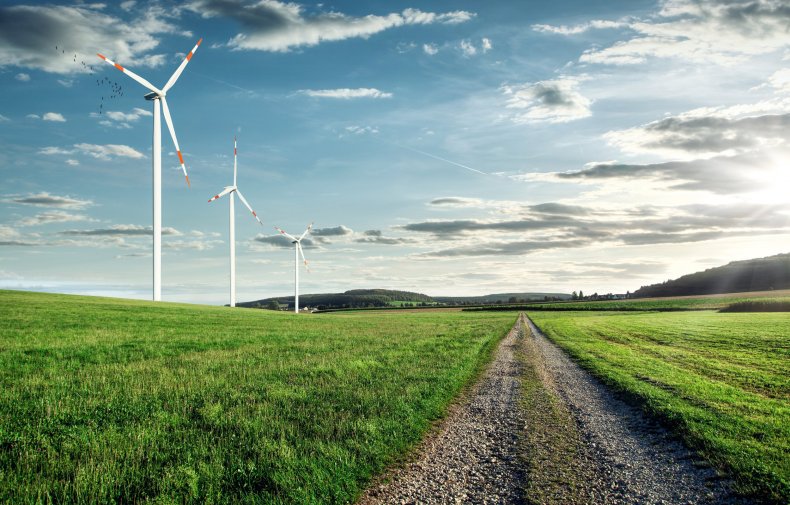 Of course, reliability isn't Mr. Trump's only objection to wind power. "They say," Mr. Trump told the National Republican Congressional Committee's annual spring dinner last week, "the noise causes cancer."
Nope, not true, Popular Science points out, adding that wind turbines are "about as loud" as lawn-mowers and generally kept much further away from your ears. The American Cancer Society also rejected the notion of a tie between wind turbines and cancer.
The president also falsely claimed that wind turbines cause home values to immediately tumble "75 percent in value," (ten percent more than he'd falsely claimed just a week earlier at a March 20 rally in Ohio.) Studies, including a 2013 study by the Lawrence Berkeley National Laboratory and a 2016 paper in the Journal of Real Estate Research, found no such drop.
In fact, Mr. Trump's own Department of Energy credits existing wind power with a positive "annual economic impact" of $20 billion in the U.S.
"The U.S. wind sector employed more than 100,000 workers in 2016, and wind turbine technician is one of the fastest-growing American jobs of the decade," the Department of Energy explains on its website, describing a report finding that "wind has the potential to support more than 600,000 jobs in manufacturing, installation, maintenance, and supporting services by 2050."
In other words, though Mr. Trump spends his time mocking it, wind power is—increasingly—serious business.
Sharon Kelly is an attorney and freelance reporter. She has reported for The New York Times, the Guardian, The Nation and often writes for DeSmog.
The views expressed in this article are the author's own.​​​​​​​​