Officials said the meteor that exploded over Pittsburgh on News Year's Day released enough energy equivalent to 30 tons (27,216 kilograms) of TNT.
People in the suburbs of Pittsburgh reported hearing a loud boom and said they felt the ground shaking but weren't certain where it came from.
Officials in Allegheny County tweeted early on that authorities had received several reports about the mysterious noise but said it wasn't caused by an earthquake and there was no thunder or lightning reported in the area, Trib Live reported.
Just a few hours after the explosion, experts at the National Weather Service in Pittsburg said the loud noise was likely a meteor exploding, Pittsburgh Magazine reported.
Christina Osorio said her sliding glass door was shaking when she thought what she heard was thunder. "It was like 'Boom!' and it sounded like a rumble." She said she was shocked to hear the meteor was the cause, Trib Live reported.
"It's kind of scary, but it's kind of cool at the same time," she said.
NASA posted on their Meteor Watch Facebook page the loud sound was from the energy caused by the meteor breaking apart which created a blast wave resulting in a sonic boom.
NASA officials said the meteor traveling over Pittsburgh was about a yard in diameter with a mass of about half a ton (454 kilograms) and was traveling at roughly 45,000 mph (72,240 kph).
Heather Lin Ishler told the New York Times the sensation of the meteor exploding was similar to when you stand too close to fireworks and can feel it in your chest.
"It was just the feeling of the shock wave," she said, "but no sound or flash or anything like that."
However, Jill Tarasi, 42, said she was sitting on her couch when she heard the noise. "It sounded like a house was exploding," she said.
The NWS and Carnegie Science Center said the meteor explosion could be connected to a meteor shower that is expected to peak Sunday into Monday, KDKA reported.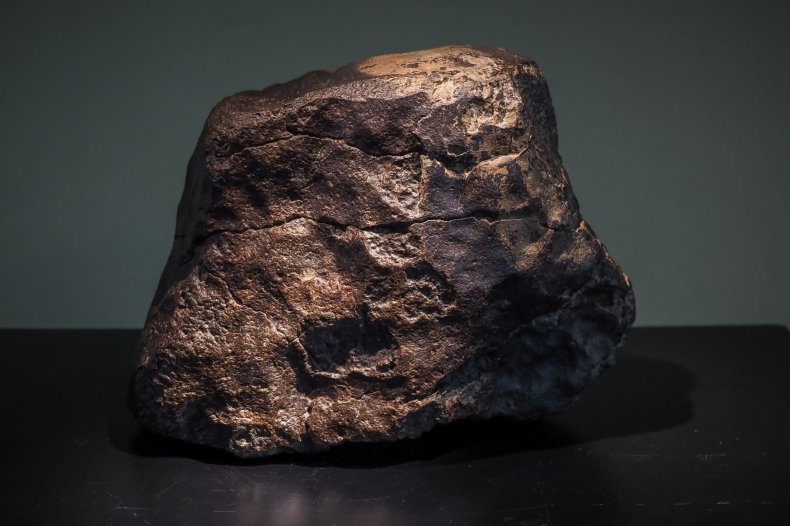 If not for the cloudy weather, officials said, it would have been easily visible in the daytime sky—maybe about 100 times the brightness of the full moon.
National Weather Service meteorologist Shannon Hefferan told the Tribune-Review that satellite data recorded a flash over Washington County shortly before 11:30 a.m. Saturday and officials believed it was due to a meteor "falling through the atmosphere." Hefferan said a similar event occurred September 17 in Hardy County, West Virginia.
Residents in South Hills and other areas reported hearing a loud noise and feeling their homes shaking and rattling.
The Associated Press contributed to this report.