Exploding Vape: Latest E-Cigarette Fire Nearly Burns Man's Genitals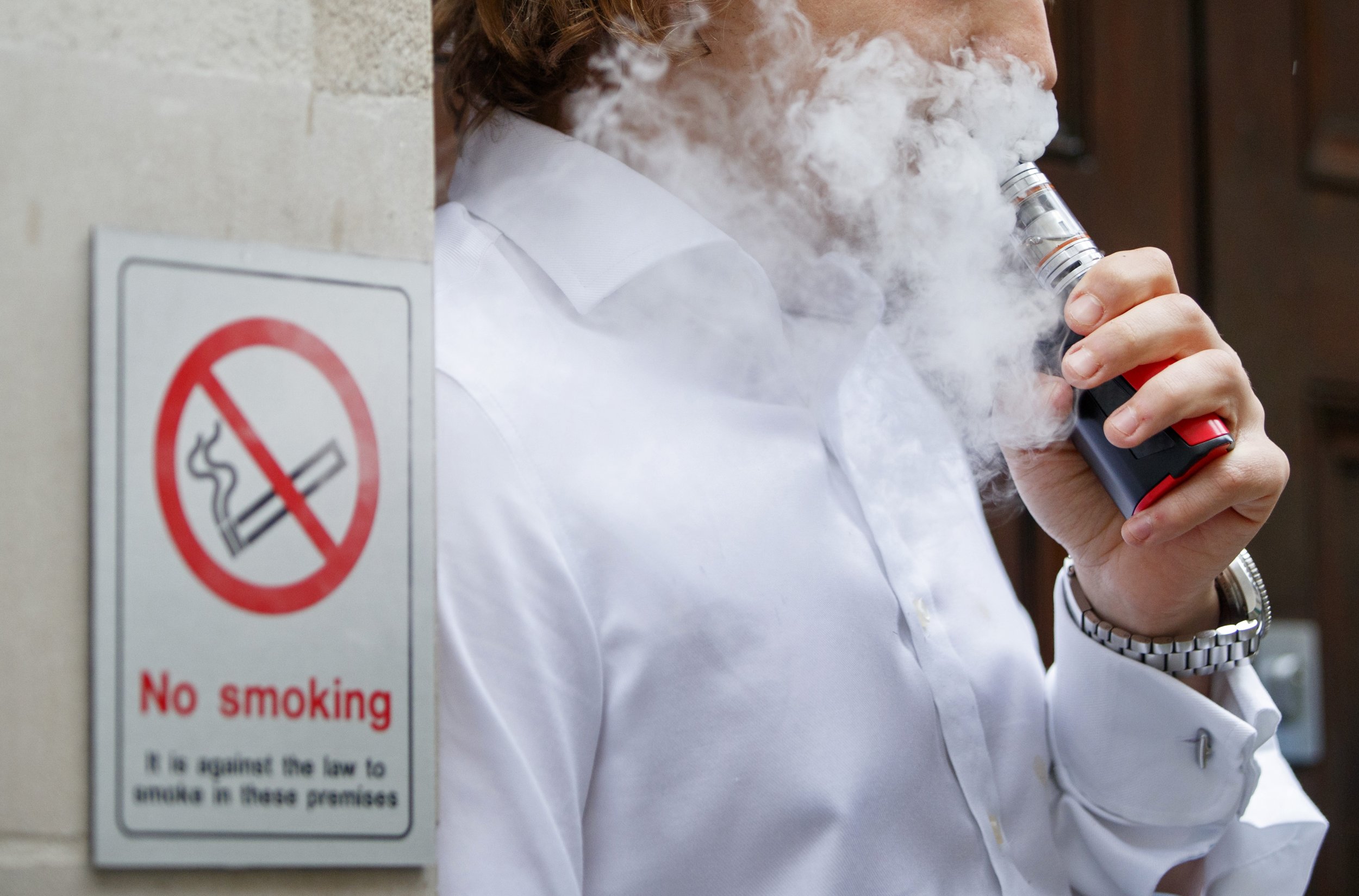 A U.K. man's vape pen exploded in his pants pocket, shredding his jeans and scorching his skin in a fire that narrowly missed his genitals. It's a rare yet troubling phenomenon tied to the e-cigarette, a device one in 10 Americans uses.
Jason Curmi, 46, felt his pockets warm at work one morning, and the e-cigarette's battery burst seconds later. He suffered second- and third-degree burns to his right thigh, which left him unable to work for three weeks. The blast occurred just inches from his penis.
"It was also only two inches from my privates and if I'd been wearing different clothing, it could have blown them to bits," he told the U.K.'s Metro.
At least 195 e-cigarette explosions and fires occurred between 2009 and 2016, the U.S. Fire Administration reported. So far, only one incident proved fatal: An exploding vape pen killed a Florida man in May after shrapnel became lodged in his skull and the blaze lit most of his body on fire.
Most vape explosions are caused by defective batteries, according to the Food and Drug Administration. The agency advised against charging the device overnight and keeping loose batteries away from metal objects like coins and keys stored in pockets.
Curmi bought the e-cigarette three months before his injury to curb his addiction to nicotine after he quit smoking, and he's one of almost 30 percent of vape users who substituted the device for traditional cigarettes. Although vape pens are often touted as a lower-risk, tobacco-free alternative to smoking, vape pens that deliver nicotine (almost all of them) pose the same cardiovascular risks as cigarettes and are just as addictive.
"If you've never smoked or used other tobacco products or e-cigarettes, don't start," the Centers for Disease Control warned.
Teen vape use soared 900 percent between 2011 and 2015, and more than two million teens reported smoking e-cigarettes in 2016, the U.S. Surgeon General's office reported. Researchers credit the uptick to "appealing" vape flavors and youth-centered marketing.
The JUUL vape, a pocket-sized portable that resembles a USB drive, is popular among the 16- to 24-year-old set. It dominates almost 60 percent of the e-cigarette retail market, Nielsen data showed, largely among high school and college students who discreetly smoke it during class. But one pod of "JUUL juice" contains around the same amount of nicotine as a pack (or two) of cigarettes, which can stunt brain development.
"In some cases, our kids are trying these products and liking them without even knowing they contain nicotine," FDA head Scott Gottlieb said in a statement. "And that's a problem, because as we know the nicotine in these products can rewire an adolescent's brain, leading to years of addiction."