The Exploitative Selfishness of Volunteering Abroad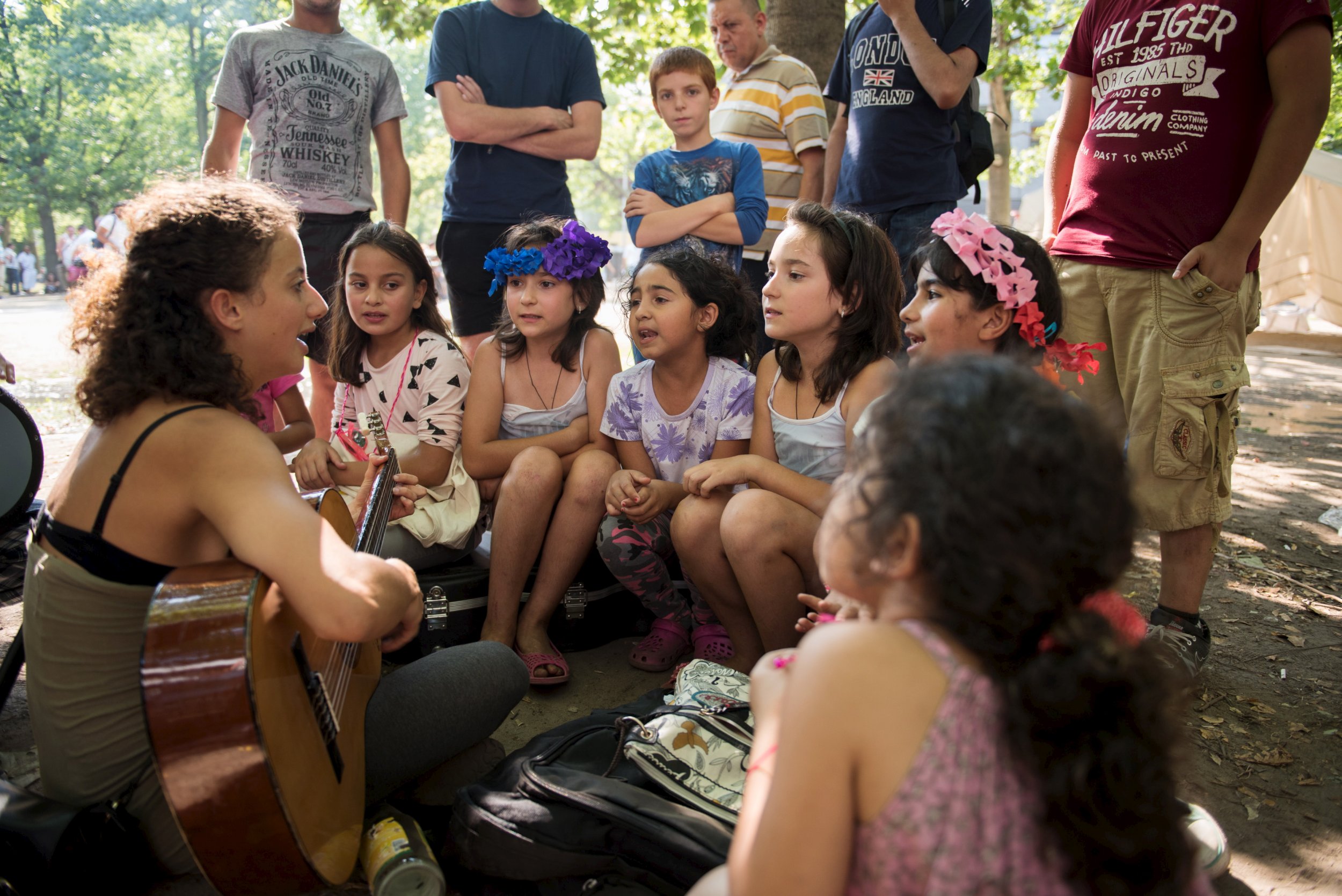 This article first appeared on the Wilson Quarterly.
For college students, studying abroad offers the chance to travel, earn credit and gain work experience. Students may opt to take language-immersion courses or even earn grants for working on subject-based projects (for example, doing scientific research on the Great Barrier Reef or filming a documentary in Egypt).
Yet one type of study abroad involves volunteer work in developing nations, and willing participants can travel the world while gaining a sense of community alongside fellow volunteers and the native population.
While idealism and good intentions drive many of these volunteers, there exists the concept of "voluntourism," or volunteer tourism, in which companies send volunteers abroad for the sake of profit and corporate advantage. In other words, travel is designed to benefit the sponsoring companies rather than disadvantaged communities.
It is done by selling international service experiences to young people, mostly students, and is branded as a way to enhance their résumés. While host communities benefit from the rise in tourism and labor, nongovernmental organizations (which often partner with funds-seeking volunteer organizations) benefit from their projects gaining international exposure in fields such as science, medicine and infrastructure.
The voluntourism industry, worth about $173 billion annually, originated in the fierce competition among nonprofit businesses, where a balance must be struck between money and mission—between their original philanthropic goals and the new commercialization methods organizations adopt to remain financially viable. Even as commercialization may pay for a nonprofit's programmatic work, the strategy is something of a devil's bargain. Commercial motives drive away focus on charitable actions and blur an organization's reputation as an altruistic, friendly aid to developing communities. Voluntourism arose as a more palatable form of commercialization, earning income for a business while maintaining the illusion of clean-cut charity work.
The commercialization of charity gets more problematic when considering the demographics of volunteers and their hosts. Though sub-Saharan Africa is the primary destination for voluntourists, the visitors themselves—many of whom are recruited for the experience—are primarily white students from Europe, North America, Australia and New Zealand.
The gaps in culture, background and privilege are apparent on social media, where some participants post preening "selfies" with indigenous children and use hashtags like #InstagrammingAfrica to share a filtered version of their glamorous lives. It all seems to devalue the original purpose of volunteering abroad and makes one wonder if these participants' motives were charitable at all.
Working in an underdeveloped region should result in meaningful change and an expansion of one's worldview, not a new profile picture.
Selfishness instead of selflessness has harmed host communities. In Pacific Standard, Lauren Kascak argues that voluntourism in the medical field has brought local communities more harm than good.
A former voluntourist herself, Kascak found that Ghanaians were less likely to purchase health insurance since they knew every few months there would be a ready and willing supply of foreign volunteers to bring medication—leaving the community susceptible to disease during interims.
More troubling is the growing orphan tourism business in South Africa and Indonesia, where children are cared for and receive an education by the voluntourism organization and individuals. Some children, because their parents cannot send them to school, move into orphanages where tourists come to provide them with food and education.
A more suitable long-term solution would be to provide parents with the resources and knowledge to care for their children, or investing in a more permanent educational infrastructure, rather than focusing solely on short-term necessities.
Similarly misguided was an effort to build houses in a post-earthquake shattered Haiti. While the foreign volunteers were well-intentioned, they misplaced their focus; it was necessary to build stable homes, but the real problem was crippling, multigenerational poverty.
Lacking skills and employment to improve their condition, Haitian families continued to beg in the streets in the absence of tourists. The volunteers came and left, but nothing had really changed.
These examples reveal the core danger of voluntourism: It creates a dependency between host communities and Western societies rather than the infrastructure needed for sustainable self-reliance. Yet because the industry shows no signs of stopping, voluntourism can only be modified, and not eliminated.
To be effective, an ethical reformation of voluntourism must apply to the volunteers, the volunteer organizations and the host communities. One set of ethical standards for companies and individuals to abide by is known as Fair Trade Learning, principles that emphasize the benefits of exchange relationships, where all parties are in equal benefit.
With an equal benefit to all three parties—volunteers, nonprofits and hosts—voluntourism can continue as a mutually benefiting and rewarding experience that profits and saves the reputation of organizations, gives young Westerners a truly meaningful experience and lastingly improves the quality of life for developing communities.
Maya Wesby is a writer at the Wilson Quarterly, where this article first appeared.
Sources: Alexandra Coghlan and Steve Noakes,"Towards an Understanding of the Drivers of Commercialisation in the Volunteer Tourism Sector," Tourism Recreation Research 37(2) (2012): 123–131. Eric Hartman, Cody Morris Paris and Brandon Blache-Cohen,"Fair Trade Learning: Ethical Standards for Community-Engaged International Volunteer Tourism," Tourism and Hospitality Research 14(1-2) (2014): 108–116.