Exploring the Life of Svetlana Stalin, the Tyrant's Daughter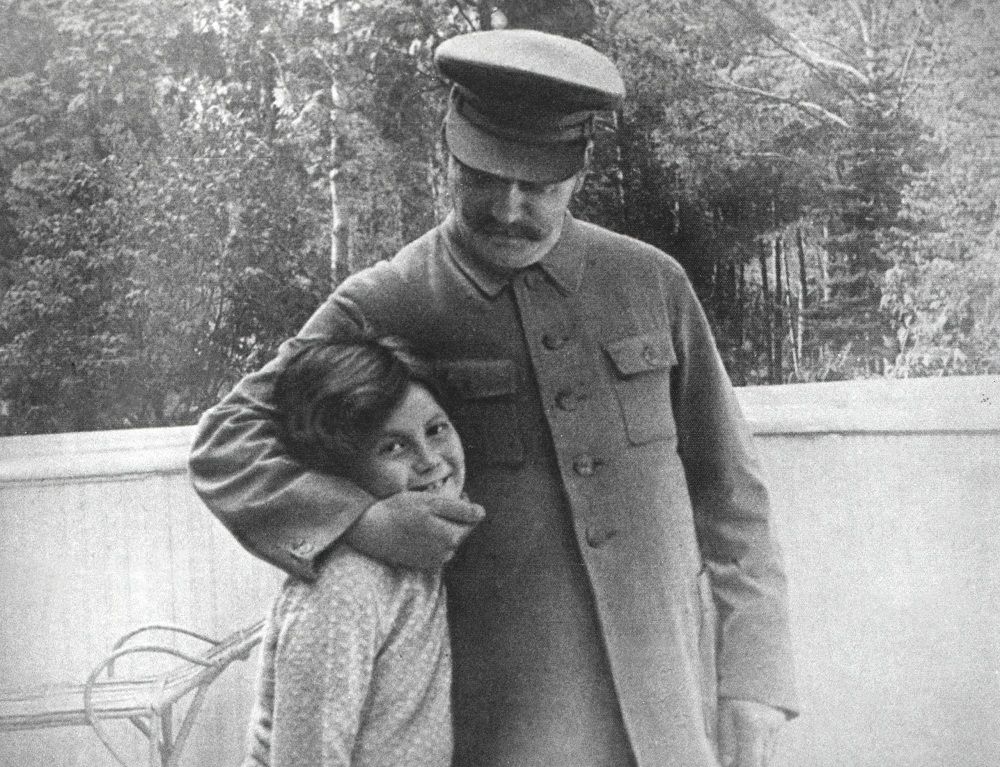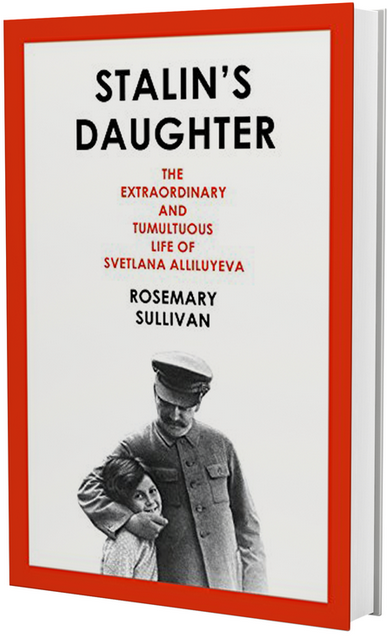 Stalin's Daughter: The Extraordinary and Tumultuous Life of Svetlana Alliluyeva
by Rosemary Sullivan
HarperCollins
When a nondescript Russian woman turned up at the U.S. Embassy in New Delhi on an ordinary Monday evening near the height of the Cold War, no one but she realized the import of what was happening. All that changed when she introduced herself as Svetlana Alliluyeva—daughter of the late long-time Soviet dictator Joseph Stalin—and requested political asylum.
It was March 6, 1967 and Svetlana's timing, as so often in her life, was ill-judged. With the U.S. trying for a new rapprochement with the Soviet Union, the last thing Washington needed was a high-profile defector. She was more of an embarrassment than a trophy. Not for the first time, and by no means for the last, she surrendered to fate and trusted too much.
Through the maelstrom that followed, with its clandestine airport dashes and nail-biting delays, the calmest, least calculating person of the dozens caught up in the drama was probably Svetlana herself. A Russian whose only experience of being abroad was the few months she had just spent in India, she was spirited from New Delhi to Rome, thence to Switzerland and finally to New York, where the reluctant U.S. administration tried to keep her at arm's length.
Rosemary Sullivan, the Canadian author of this impressive and largely sympathetic biography, begins with the defection, and rightly so. It was, after all, this single act—no caprice, certainly, but far from thought-through—that gives Svetlana Alliluyeva her place in history. Without that, she would have remained, like the other clan members who make their periodic entrances and exits in her story, a mere postscript to her father's unforgiving rule.
Sullivan's account of the defection reads like the climax of a spy thriller, which in a way it was. And over the next 600 or so pages, the pace rarely lets up. Sullivan weaves in as much of the politics as is necessary—but it never weighs too heavy—while keeping the focus tightly on Svetlana herself.
The individual who emerges is an expressive but eternally restless soul—a woman by turns vulnerable, endearing, infuriating, who evinces wisdom and naïveté in equal measure. She took her mother's maiden name, Alliluyeva, after Khrushchev denounced his erstwhile mentor in the now famous 1956 "secret speech" about "the cult of personality and its consequences," and she died as simple Lana Peters. Wes Peters—a disciple of Frank Lloyd Wright and chief architect at the strangely autocratic commune at Taliesin West, Arizona, where Svetlana spent some time—was just one of the many men she loved and lost.
Svetlana seemed incapable of settling anywhere—though, strangely, she came closest to contentment in the sparse single rooms she occupied in her last years in Britain. She crossed the U.S. coast to coast and back again, several times. She made a short, and mostly unhappy, return to the Soviet Union—fortunate that the man in charge by then was Mikhail Gorbachev, who blessed a diplomatic fudge allowing her to go. She was hopeless with money. Had her Soviet life made her ignorant about finances, or did she not care? Maybe she herself never really knew.
Sullivan conveys a sense of how deeply Svetlana was damaged—by her stultifying childhood, by the suicide of her mother, by the legacy of her father—but, thankfully, mostly resists the lure of pop psychology. With access to Svetlana's personal papers and the invaluable testimony of her daughter, Olga, she has reminiscences and insights enough. Through her life's wanderings, Svetlana is shown living in hope—mostly vain—of being accepted for the woman she is rather than the daughter she was. But, with a few notable exceptions—Wes Peters, and a clutch of friends who love and protect her for herself—the stigma, and the fascination, of Stalin is too strong.
The image on the jacket of Sullivan's biography is eloquent: Stalin, as a dominating father-figure, in his uniform, cupping his shyly smiling young daughter's chin in his hand. Lana Peters, as she became during her émigré wanderings, would probably not have approved.
As Sullivan underlines time and again, Svetlana hated not just the association with her father, but still more the way people saw her only as a key to unlocking his secrets. She was especially incensed when an author to whom she had vouchsafed a host of priceless contacts with Alliluyev relatives used the resulting interviews to produce yet another tome about the evil deeds of Stalin. Even this painstaking and eminently sympathetic biographer, Svetlana might have scolded, could not in the end avoid the trap.
Yet had she done so, she might also have accepted the truth of the image. Try as she might, Svetlana could never totally escape her father's shadow. That is her tragedy—but it is also why her turbulent and, somehow, unresolved story still resonates today.
Exploring the Life of Svetlana Stalin, the Tyrant's Daughter | Culture