Explosion Closes U.S. Embassy in Montenegro as Assailant Dies in Blast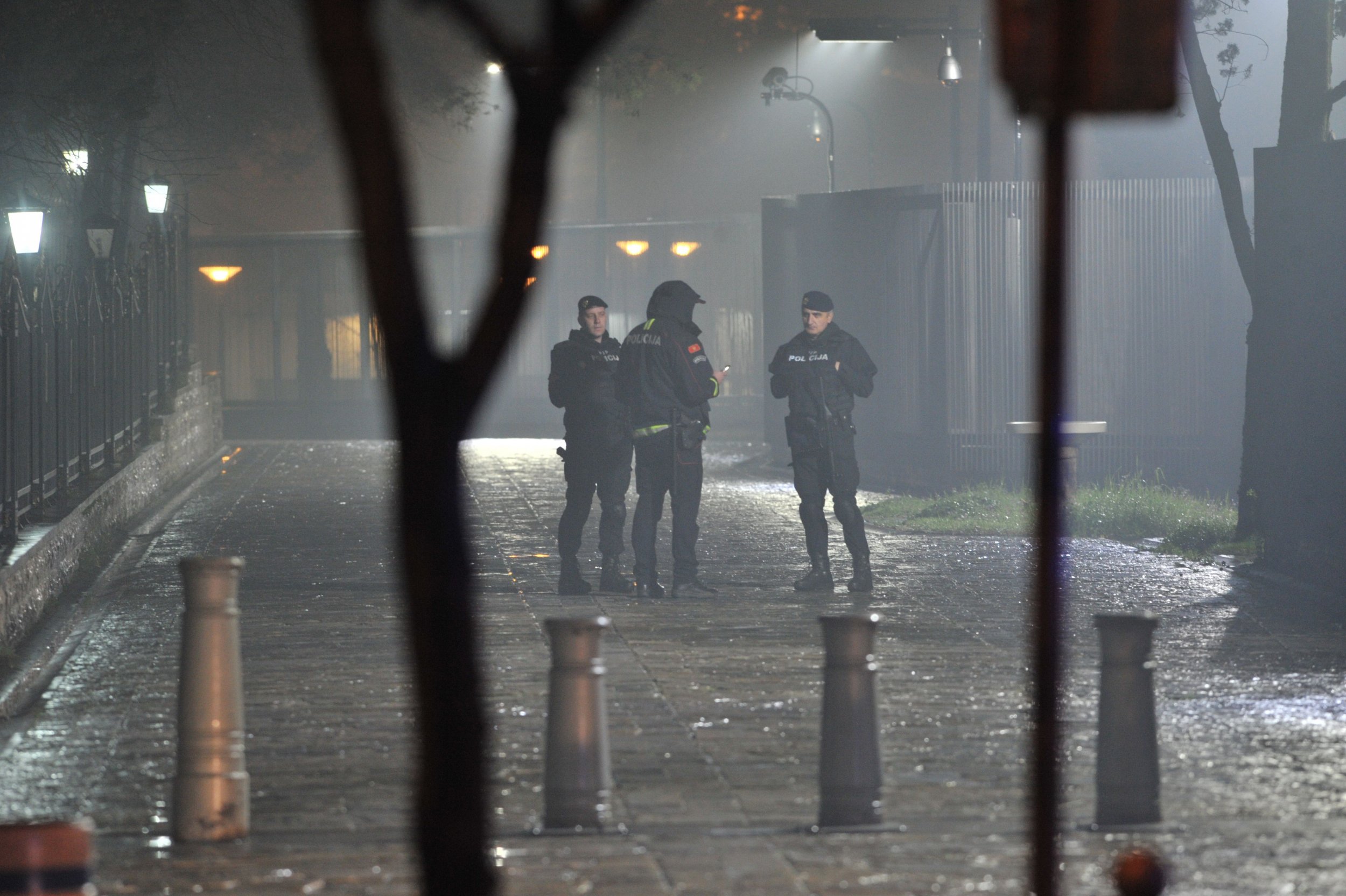 A blast rocked the vicinity of the U.S. Embassy in Podgorica, the capital of Montenegro, early Thursday, when an assailant apparently hurled an explosive device toward the building. The attacker died in the incident.
No U.S. officials have been reported hurt but in a tweet confirming a "small explosion," Department of State spokeswoman Heather Nauert said the mission is "currently conducting an internal review to confirm the safety of all staff."
The small Balkan country is in the process of tightening cooperation with the U.S. as it became the newest NATO ally last year. Its access to the Adriatic makes it a strategic asset for U.S. allies, but the move has irked some pundits who feel stronger ties to NATO's historic competitor, Russia.
Related: U.S. Navy sends two warships to Black Sea, risking Russian anger
The Montenegrin government also confirmed that an incident took place, saying on Twitter that an "unknown person...threw an explosive device from the intersection near the Sport Center into the US Embassy compound" at around 12:30 a.m. The attacker then "committed suicide with an explosive device."
It added: "Most probably, the device was a hand grenade."
The New York Times reported the incident happening at around midnight, citing eyewitness sources and noting that the embassy was closed at the time. Security officials have searched the premises for other explosives, and diplomats have been urged to work from home. Visa services are cancelled for the day.
A guard on duty at the sports center told CBS on the condition of anonymity that there were "two explosions, one after another." However, based on current reports it is unclear whether two explosive devices were thrown or whether the attacker died after hurling one. The Times said the attacker was a man.
Montenegro is situated at the center of a historically tumultuous region of Europe. The country split amicably from Serbia in 2006 and has also recognized nearby Kosovo as a sovereign country—something Serbia has refused to do for 10 years.
Montenegro has not been the site of large-scale hostilities since emerging as a sovereign nation, but its government accused Russia of backing a foiled assassination of its prime minister in 2016 to thwart its NATO membership. Russia has dismissed the allegations.
A European Union report from 2016 estimated that around 20 Montenegrins joined militant forces in Syria since 2012, where the Islamic State group (ISIS) eventually rose to influence. Five have been confirmed dead, while it is unclear how many have returned.
Investigators have not yet established a motive for the overnight attack.