UPDATE, 2:50 p.m. EDT — The evacuation area has expanded. Police reported on Twitter that it is now 2 miles to the north of the refinery, 3 miles to both the east and west and 10 miles to the south. "Please evacuate immediately," police said.
UPDATE: 2:05 p.m. EDT — Police reported on Twitter that the emergency management department in Douglas County, where Superior is located, has issued an order of evacuation. "If you are within a one-mile radius of the refinery, 10 miles to the south, please evacuate now."
People on the scene, including local journalists, were reporting hearing and feeling several explosions and seeing thick black smoke quickly emanating from the site.
Reporter Emma Rechenberg from KBJR recorded images of the smoke billowing over a large area and loud explosions in the distance as officers evacuated the area.
UPDATE: 1:29 p.m. EDT — Police confirmed on Twitter that the fire at the Superior oil refinery reignited after initially being put out. While there was no need to evacuate, police urged people to stay away from the area in question.​
Original story:
Multiple people were injured following an explosion and fire at an oil refinery in Wisconsin on Thursday morning, officials said.
The explosion happened at about 10 a.m. CDT and the Superior Police Department confirmed to Newsweek that the fire had since been contained. There were no fatalities reported in the incident, though an estimated 20 people were injured, police said.
It was unclear how severe the reported injuries were and exactly how many of those people were transported to the hospital for treatment.
Superior is located in a northwestern corner of Wisconsin on Lake Superior, near the Minnesota border. The plant is located near the intersection of Stinson and Hill avenues.
About an hour after the explosion, police reported an ongoing scene on Twitter, calling it a "large incident."
"Do not enter this area," the Superior police wrote. "If evacuation is in order, we will let you know."
The Canada-based natural gas company Husky Energy owns the Superior refinery, after buying it in the fall. It is the only refinery in Wisconsin, according to WDIO, and employs close to 200 people.
At the time of the explosion, crews were in the process of shutting down the refinery so that repairs could be made to the decades-old facility, WDIO said.
An oil refinery is a plant where crude oil is refined into commonly used fuels, such as diesel fuel, kerosene and propane.
People near the Superior plant Thursday morning reported feeling an explosion as far as a mile away from the site, according to The Bemidji Pioneer.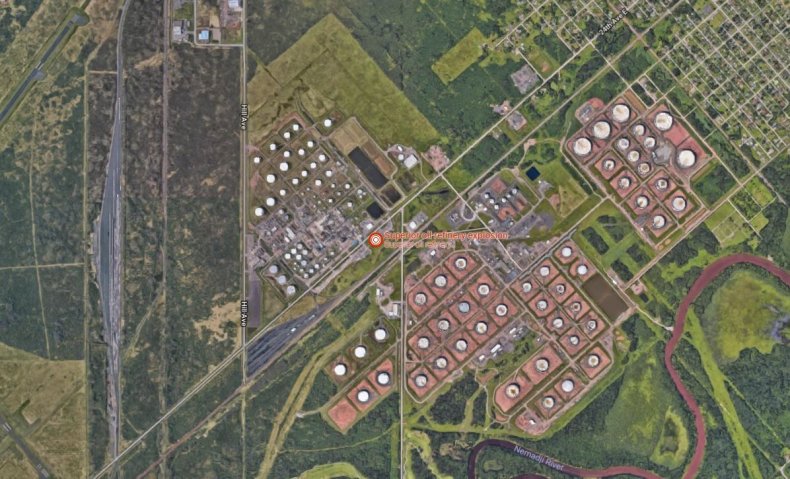 This is a developing story. Please check back for updates.