Deadly Bomb Rocks Major Bangkok Tourist Attraction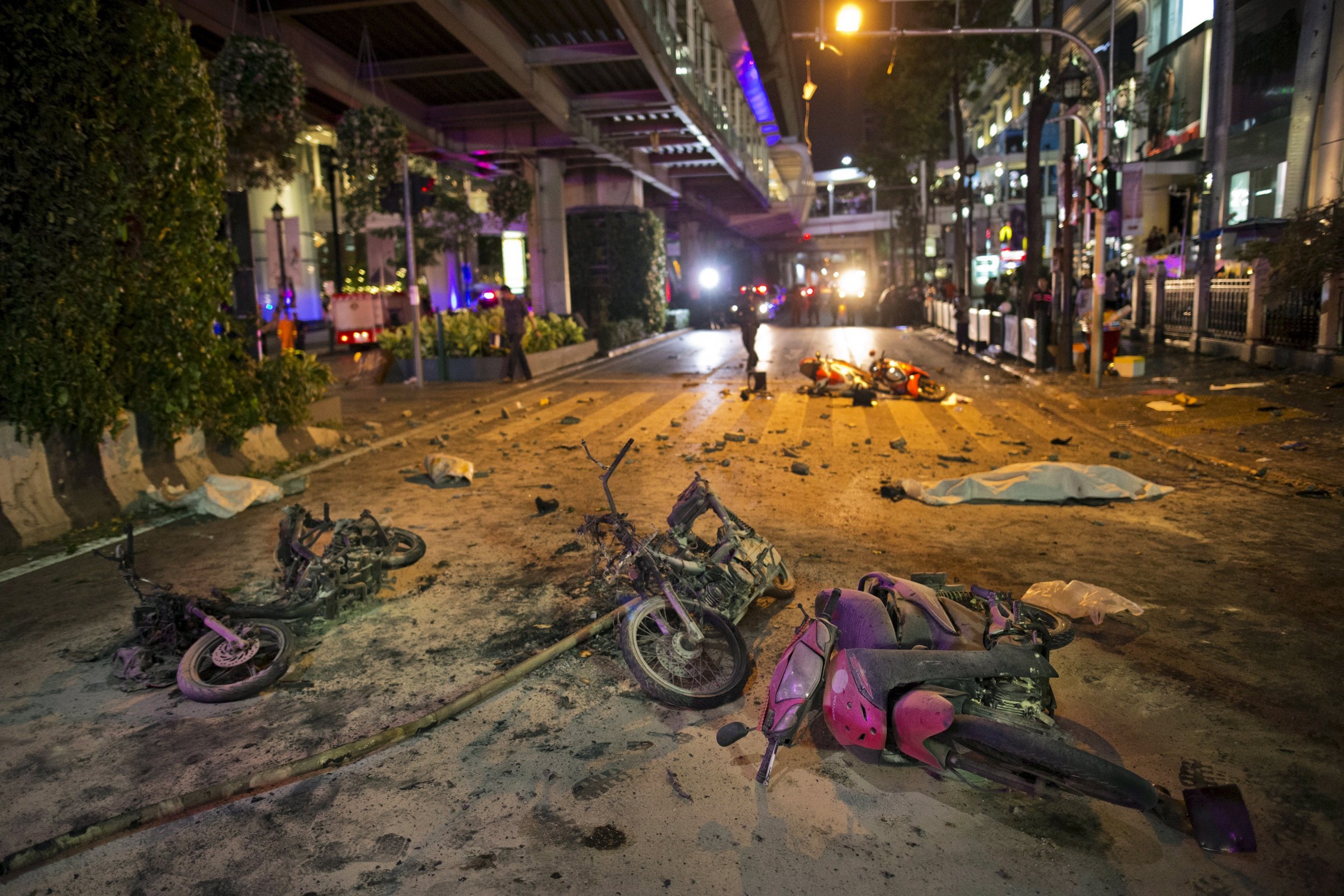 Updated | A motorcycle bomb exploded at a major shopping center in central Bangkok during rush hour on Monday, killing at least 20 people and injuring more than 100 others, local media reported.
State television said the blast took place around 7 p.m. local time inside the Erawan Shrine, a popular tourist destination, especially for visitors from East Asia. Thai residents, as well as a Filipino and Chinese foreigners, were among the victims, Agence France-Presse reported.
Officials said the bomb was made from a pipe wrapped in cloth. At least one undetonated bomb was found near the scene, according to The Associated Press.
The area, known as the Ratchaprasong intersection, was in chaos for hours, and the devastation was massive. Dozens of vehicles and motorcycles were damaged by the blast. In recent years, the area has been the site of multiple political demonstrations. Bangkok has been relatively peaceful since a military coup ousted a civilian government in May 2014.
Authorities are investigating the cause of the blast. There was no immediate claim of responsibility.
The roads at Ratchaprasong will remain closed until Tuesday at noon.
This story has been updated to include the most recent numbers.