Residents in a California county have complained about a series of mysterious explosions at night.
Cristina Peralta, of the Marin County area of San Geronimo Valley, said she and her boyfriend have been hearing loud bangs, which they don't believe are fireworks.
"There have been really loud explosions," Peralta told KGO.
"I heard one and it rattled the walls of our house. I felt it in my body, my chest, it was so low it sounded like it was coming from underground," Peralta added.
Another San Geronimo Valley resident who has also been hearing the noises said: "Doesn't sound like fireworks, it's not a similar sound as fireworks, it's just a deep rumble boom."
The Marin County Sheriff's Office confirmed to KGO that they are aware of the explosions and at least six have occurred in the last month.
The most recent one occurred on January 16 at around 10 p.m. A deputy in the area went to investigate the noise and found evidence that someone had lit an unknown device, damaging a large tree.
Peralta believes it was this explosion that rattled her home.
"It's a really disturbing sound and it's scary to hear that when it's like 8 p.m. on any given night," Peralta said.
"I hope whoever is ever setting them off, if they are explosives, to maybe find another spot to do it, or maybe to stop because it's really freaking a lot of the neighbors out."
The sheriff's office said they have deployed additional deputies to the areas in an attempt to find the person or persons responsible.
The Marin County Sheriff's Office has been contacted for comment.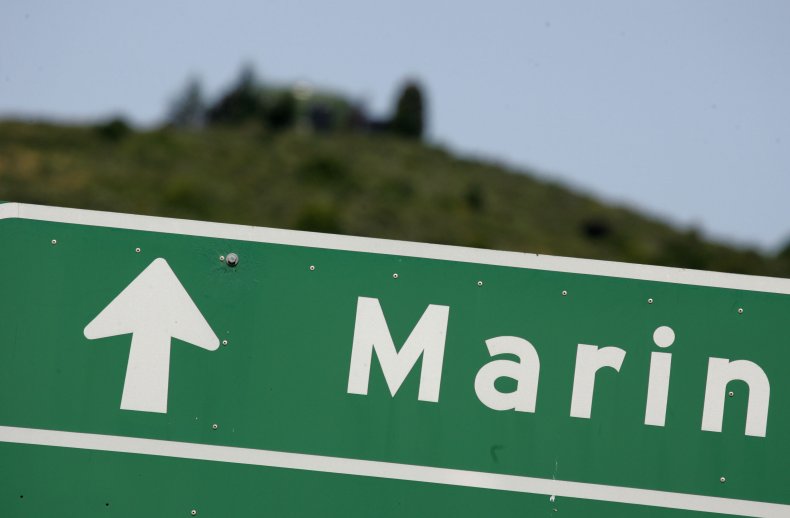 Elsewhere, a 19-year-old man was injured in an explosion at the under-construction Table Mountain Resort and Casino in Fresno County, California, on Monday.
The man's family said he is being treated for burns to his torso and arms following the suspected gas-related blast, reported KFSN.
"We did have a smell of some sort of propane and gas in there and we did shut off the utilities," says CAL FIRE Fresno Batt. Chief Roger Reins.
Table Mountain workers and construction crews were safely evacuated from the site following the explosion. Reins said a sprinkler system in the building prevented the fire from spreading elsewhere but flooded other areas.
"Anytime you have a sprinkler activation, there is going to be significant water and that's what we are trying to do right now—assist with removing the water from the casino and the kitchen," Reins said.