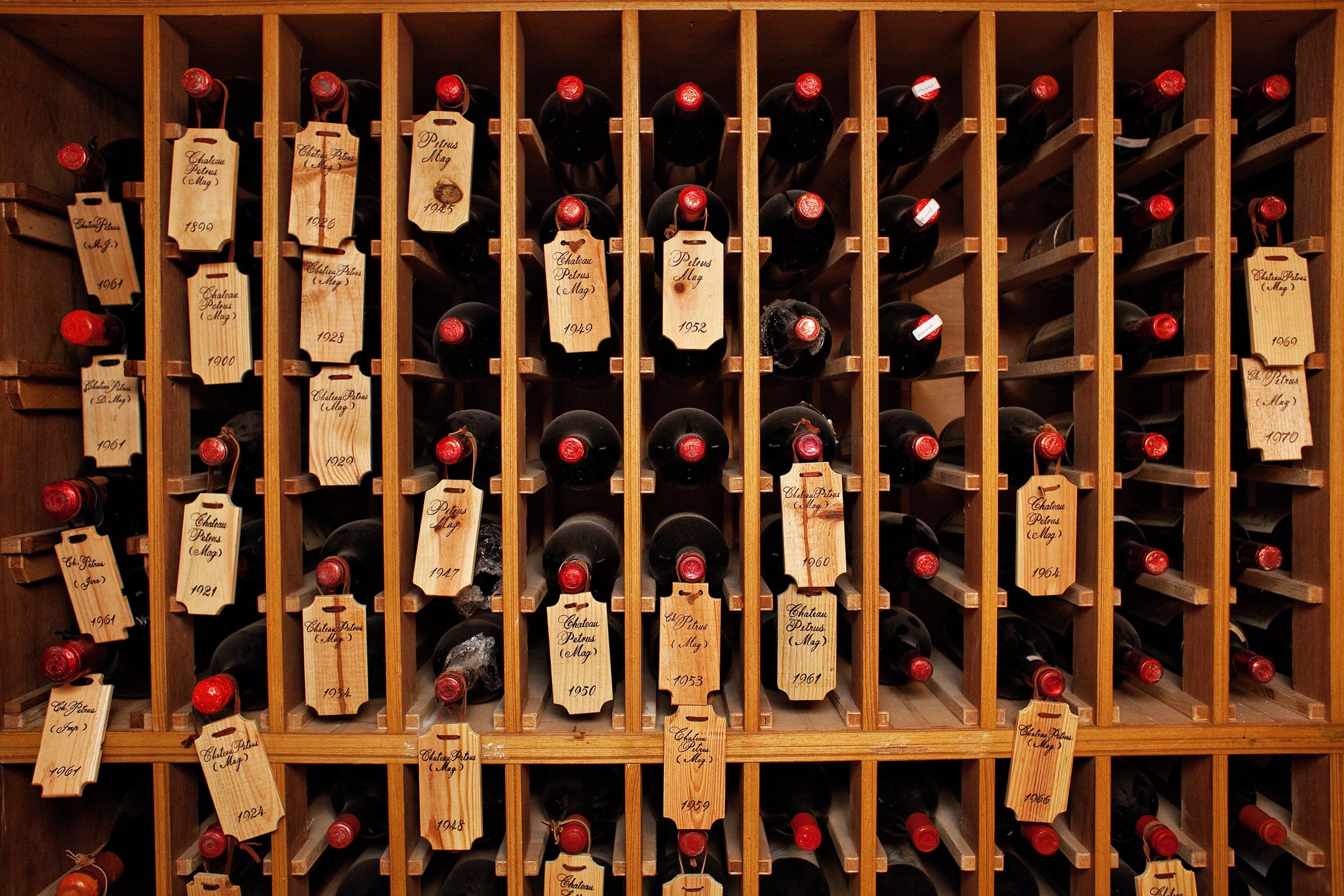 It's a sad fact that northern European restaurateurs charge diners too much for wine. In Britain, the usual practice is to take the cost of a bottle, multiply it by three and add a 12.5 percent service fee on top. It's common practice in Paris too, yet it's rare that any wine in an Italian or Spanish restaurant costs significantly more than the retail price.
The times-it-by-three formula might seem almost a bargain if you compare it with what British restaurants headed by celebrity chefs often charge. Marcus Wareing's outpost at the Berkeley hotel in Knightsbridge, London, marks up some of its wine list by nearly four times the retail cost, as does Heston Blumenthal's Fat Duck in Bray, Berkshire. But that doesn't come close to Jason Atherton's Social Wine & Tapas in Marylebone, London, where, at the time of this writing, a Chateau des Fargues 1998 costs £240 ($296) plus service, when it retails for a mere £31 ($38) a bottle.
British restaurateurs are shameless about their behavior, excusing themselves with the usual line that extortionate wine prices keep the food affordable. When I press one, he offers me a Gallic shrug and an impassive "This is Mayfair." In London, cost pressures have worsened since Brexit for restaurants that import many ingredients and wine from Europe and must now contend with the devaluation of the pound against the euro. One restaurateur, who wanted to remain anonymous, tells me that costs have gone from around 30 percent of sales to north of 40 percent.
To help customers avoid extreme overcharging, Andy Hayler, a London-based restaurant blogger who has visited virtually every three-star Michelin restaurant across the globe, has devised an app. Called Wine Search, it helps customers check restaurant wine prices against the usual retail cost. "What is particularly shocking is that the same wine in different restaurants can vary in price by [a magnitude of] up to three times," he says.
There have always been a handful of London restaurants that offer good value in their pricing, such as Andrew Edmunds and 10 Greek Street in Soho, or the Ledbury in Notting Hill, but they were in the minority. Recently, though, a number of new restaurants have used their deliberate policy of offering excellent-value wines as a way to differentiate themselves, creating a kind of niche.
Noble Rot, a wine bar and bistro in Bloomsbury, has gone all out to attract wine lovers with an outstanding list of quality wines at modest prices. It manages it with canny buying throughout Europe and applying better margins to its sale of fine wines by the glass instead of the bottle. In turn, its customers spend more, knowing they are getting better value. White Burgundies from notable vintages are available for £41 to £127 ($50 to $157): Thomas Morey's Chassagne-Montrachet Vide Bourse 2010 is sold at £97 ($118) bottle, a shade more than the wholesale price of £78 ($95).
Noble Rot's co-founder Dan Keeling—a former managing director of Island Records—co-edits a quirky wine magazine of the same name. He started the magazine with wine merchant Mark Andrew because no one was writing about wine the way they liked. After that, they opened a restaurant that would serve the sort of wines they wanted to drink. "There is nothing more heartbreaking than going into a restaurant and seeing a wine you would really like to try but discovering it has been marked up three or four times above retail," Keeling says. "These restaurants may have all the vintages, but they are turning wine lists into museum pieces. No one can afford to drink them."
Two other recent arrivals with an emphasis on wine are Bonhams Restaurant and the Portland, both of which gained Michelin stars in their first year of opening. The Portland, a bright and casual restaurant near the BBC's London headquarters, is the brainchild of Will Lander, son of an award-winning wine writer and a long-serving newspaper restaurant critic. Lander says his heritage spawned an interest in food and wine, but "not in the way you would imagine. I still couldn't recite to you the 1855 classification of Bordeaux wines, but meeting great winemakers at home was a real inspiration."
The Portland puts bigger margins on popular wines so it can offer rarer wines at a better price—something the restaurant's discerning customers appreciate. One Singapore restaurateur drank all three remaining bottles of a Barolo, Lander says, because the Portland was charging less than the duty he'd pay to get it back home.
Bonhams Restaurant has a stock of more than 2,000 wines, managed by Richard Harvey, the head of fine wine at the eponymous auction house. Its list focuses on great vintage wines at near-retail prices, such as a Bordeaux from Chateau Lynch Bages 1985 at £190 ($234) or the iconic 1990 vintage of Chateau Pontet Canet for £130 ($159).
It's not just British restaurants that are making a special effort to offer value for money. Late last year, the owners of Taillevent—one of the most famous grand restaurants in Paris, with a wine list to match—opened a more casual establishment in London. Called Les 100 de Taillevent, it's named for the number of wines it sells by the glass, pouring them using the relatively new Coravin system. After a thin needle is inserted into the cork, it self-seals with argon gas to prevent oxygen from ruining what's left behind; this allows Les 100 to offer rare wines from its store of 9,000 bottles, 65 percent of them French, without requiring customers to buy a whole bottle. More than three-quarters of the restaurant's wine sales are by the glass. "The more expensive wines are selling better than the cheaper ones," says its manager, Giuseppe Dewilde, "which shows that people are happy to pay high prices, but only if they get good value."
Wine lovers searching for better prices are also looking beyond restaurants. Late last year, a membership club in St. James's called 67 Pall Mall opened in a former bank—with a series of basement vaults in which to store its liquid treasure. Its 1,300 members pay a £1,250 ($1,530) joining fee, plus the same again for annual membership; this earns them both the privilege of keeping a reserve of 24 bottles of their own wines at the club and access to a vast collection for sale at virtually retail prices. It proves that at least some wine sellers realize you don't have to exploit your customers to make a profit.