Scientists have pinpointed the members of society most likely to have children out of wedlock, by mapping the DNA of people in a region of Western Europe over the past 500 years.
The population density of where a person lived and their socioeconomic status both contributed to rates of what is known as extra-pair paternity in the Low Countries of Belgium and the Netherlands, according to a study published in the journal Current Biology.
Extra-pair paternity is where a man is unexpectedly not the biological father of his legal child. Study co-author Maarten Larmuseau of KU Leuven and Histories, explained to Newsweek that cuckoldry and extra marital affairs can explain extra-pair paternity, but also a woman being raped.
The team worked with 513 pairs of men living in Belgium and the Netherlands who shared a common paternal ancestor. If there wasn't an extra-pair paternity in their lineage, they would have had the same Y chromosome.
Researchers found rates of extra-pair paternity peaked among urban families with low socioeconomic status—like laborers and weavers—living in densely populated cities in the 19th century, at 6 percent. In contrast, it only affected 0.5 percent of farmers in rural areas and the middle to high classes.
The likelihood of a person being born out of wedlock was 0.6 percent in small, rural villages with hardly any inhabitants, versus 2.3 percent in cities with at least 10,000 inhabitants per km2 or more.
"We did expect that average EPP rates would be low (earlier studies already showed this), but the fact that EPP rates varied more than 10-fold depending on social context was certainly a surprise," said Larmuseau.
The painting 'Celebrating the Birth' (1664) by Jan Steen, which depicts a party celebrating the arrival of a new-born baby, partly inspired Larmuseau to carry out the study.
"In the middle, the relatively old father holds his new-born in his arms. However, above his head, another man is raising two fingers," explained Larmuseau. "This gesture illustrates the tradition of cuckold's horn, and that the horns, visible to all but the man himself, will grow on the head of a man whose wife has been unfaithful. Therefore, the painter let us know that the official father is not the biological one of this child."
"Together with many other paintings and historical references in theatre and literature to cuckoldry, you would assume that there was potentially a higher extra-pair paternity rate among aristocratic families in which there was a large age gap between husband and wife. Therefore, we started our study to test if historical extra-pair paternity rates could indeed differentiate among specific groups an strata within a population."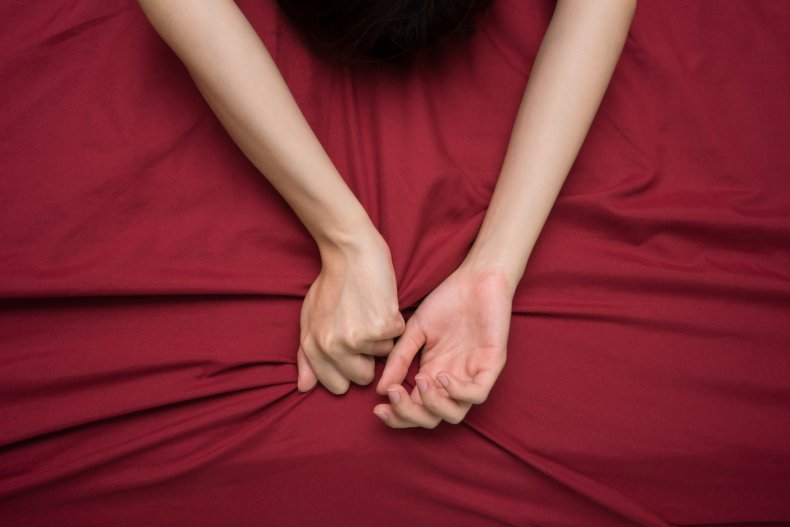 Peter B. Gray, professor in the Department of Anthropology at the University of Nevada, Las Vegas, who didn't work on the paper told Newsweek the study "offers further evidence that overall extra-pair paternity rates are low though also vary depending on social context."
"It is notable that low rates of extra-pair paternity hold in this sample across several centuries given that the details of complex lives are missing," he said.
"If anything, we might expect more noise given uncertainties about child adoption or fostering; acknowledged but hidden infidelity and suspected extra-pair paternity; and how marriage and remarriage might cover up some genetic relationships.
"It is also worth underscoring that women's opportunities for preventing pregnancies were far more limited compared to today's hormonal contraceptive options," said Gray.
Commenting more broadly on the phenomenon, Gray explained past studies suggest our recent human ancestors had low rates of extra-pair paternity.
Compared with other primates, human males have relatively small testes and low sperm quality, among other traits, consistent with low rates of female mating with multiple males, said Gray.
"However, ethnographic and increasingly genetic studies also show that rates of extra-pair paternity vary by social context. Perhaps the highest rate of extra-pair paternity is found among the Himba agropastoralists of Namibia, as work by Brooke Scelza and colleagues has shown.
"Among the Himba, women in 'love' marriages have lower rates of infidelity than women in arranged marriages. In other societies, women tend to be more able to engage in multi-male mating if they spend more time around female relatives than male relatives; those male in-laws might be a brake on her infidelity."
Gray added: "Social class and the stability of a reproductive partnership are among other variables that influence rates of infidelity and extra-pair paternity."