Extra Stimulus Check: What to Know About 'Plus-Up' Payments, How to Check if You'll Get One
Millions of Americans could be eligible to receive additional money from the third round of stimulus checks if they increased the number of dependents or reduced their income on their 2020 tax return.
In March, when the Internal Revenue Service started issuing the third round of direct payments, many Americans had yet to file their tax return for 2020. As was the case with the previous rounds, the IRS based payments off a person's most recent return, which was often a 2019 one, and it's now sending out supplemental funds, known as "plus-up payments," for those who are actually eligible for larger amounts.
Under the American Rescue Plan, people are eligible for the full $1,400 direct payment if they're an individual with an adjusted gross income of up to $75,000 or a joint filer with an income of up to $150,000. With the pandemic putting millions of people out of work or prompting companies to cut back employees' hours, it's possible a person's income in 2020 went down from 2019.
In that case, a person could qualify for a larger payment if the IRS factors in their 2020 return instead of the 2019 one.
Along with lower income, individuals and joint filers may qualify for a larger payment if they had a child or took on an eligible dependent in 2020. The American Rescue Plan allocated an additional $1,400 for eligible dependents regardless of age.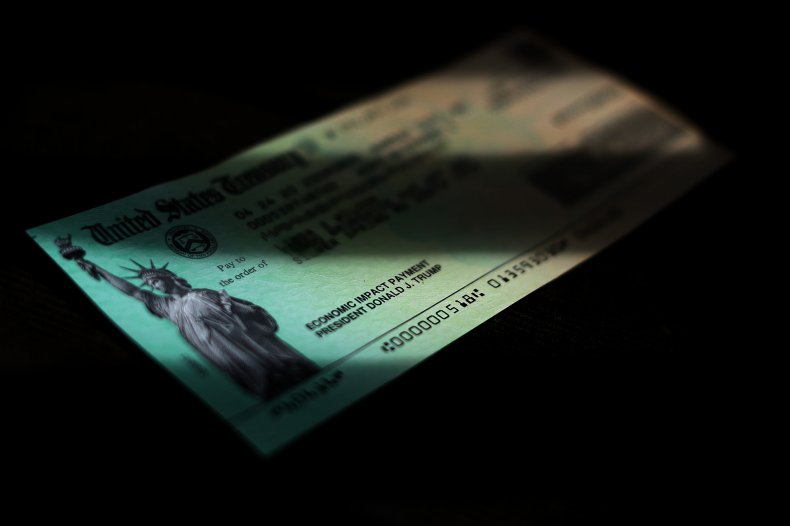 Dependents are largely broken down into two categories: a qualifying child and a qualifying relative. To qualify as a child for tax return purposes, they must be under the age of 19, under the age of 24 if they're a student or any age if they're permanently and totally disabled. They also must not provide more than half their own support and must not be claimed on anyone else's return.
A qualifying relative must have a gross income of less than $4,300, and the taxpayer claiming them must provide more than half their total support.
The IRS advised anyone with more qualifying dependents than they received funds for in the third round to file a tax return for 2020. As of April 14, the agency had already sent out more than 700,000 plus-up payments worth a value of $1.2 billion. Additional supplemental payments will continue to go out on a rolling basis.
People can use the Get My Payment tool on the IRS' website to check on the status of their payment and whether a second one has been scheduled. Taxpayers have until May 15 to file their 2020 tax returns, but if a person is owed additional funds, they won't receive them until they file.
Any additional money a person is owed will be sent out automatically, so there's no need to contact the IRS. It'll arrive the same way the initial payment did, whether that be by direct deposit or mail.