An Extreme Makeover: Home Edition revival is in the works, and former host Ty Pennington has given his blessing. Pennington spoke to TMZ about the HGTV reboot (set to premiere in 2020) and new host Jesse Tyler Ferguson.
Pennington started the conversation by explaining he's excited for Ferguson to take over the show, and as a piece of advice, told the new host to "rest up." In all, he said he's thrilled to see the show again. "I'm excited for those guys to bring the show back," Pennington explained. "I mean, it's one of the best shows, I think, ever. It changes people's lives. It's an awesome thing."
Extreme Makeover: Home Edition first aired in 2003 on HGTV and ABC, creating homes for families in need that were specific to the interests and unique requirements of each person who lived there. Nine seasons of the show aired before it ultimately ended in 2012.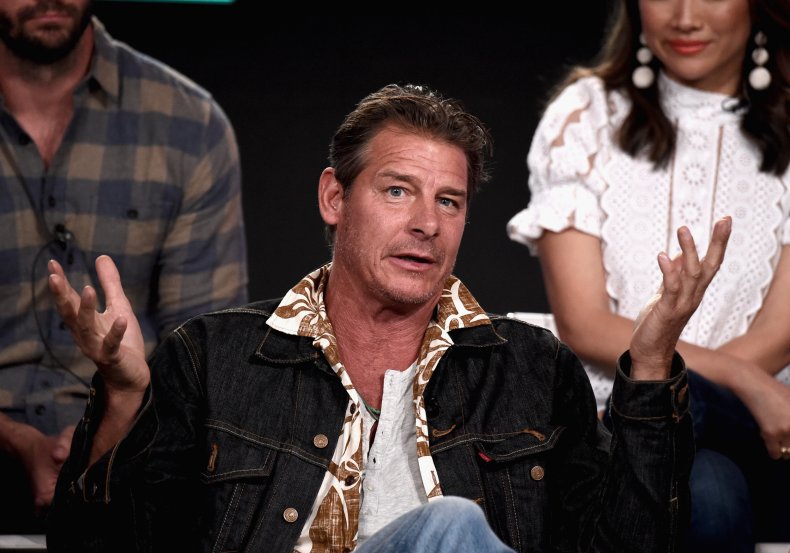 Pennington said he hopes to see Ferguson learn skills and design tricks to allow him to get involved in projects beyond the host role. "That's really the fun part," he explained. "When you put your heart and soul into designing something for someone and getting to see that reaction. That's what it's all about.
Will Pennington's signature phrase, "Move that bus!" be part of the reboot? That hasn't been confirmed at this point, but Ferguson has the former host's blessing to continue that tradition. "Just being a part of that show, for anybody, it's gonna be the best thing that ever happened to him. It's an awesome thing. I shouldn't hog all the good vibes."
He ended the conversation with a note on the unique aspects of the show. "You don't find that kind of quality, like real, true, honest, good. Everyone should share in that, man. Besides, I'm too old for that now."
Ferguson is best known for his role as Mitchell on Modern Family. He announced his new role, in partnership with HGTV, on June 19 via Twitter. "I cannot wait to bring you the next chapter of deserving families, who are about to have their lives completely changed for the better, and I am so honored to be bringing you those uplifting and inspirational stories."