Last Year's Extreme Snowfall Caused 'Complete Reproductive Failure' in Arctic Ecosystem
Extreme snowfall in the Arctic devastated wildlife in Zackenberg, Northeast Greenland, last winter—causing a "complete reproductive failure" across the food web. That is according to a study recently published in PLOS Biology.
Although poor reproduction rates have been known to affect individual species in the past, this is the first time such low reproductive rates have been seen at every stage of the ecosystem, the study authors say.
"The reproductive failure was indeed unprecedented—based on my 20+ years of artuc experience from Zackenberg, I can say that we were shocked to see the profound effects of the extreme snow conditions," lead author Niels Martin Schmidt, a biologist at Aarhus University in Denmark, told Newsweek.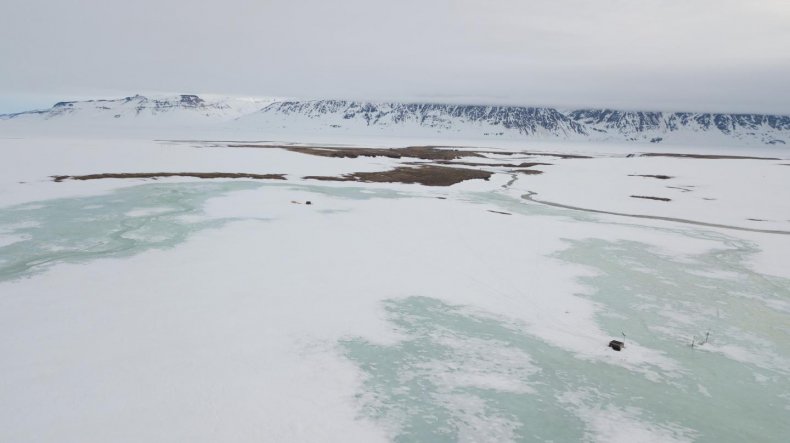 As is the rest of the world, the Arctic is experiencing long-term warming driven by human-caused climate change, in addition to a more unique challenge—retreating snow-cover. In fact, data published by the U.S. National Oceanic and Atmospheric Administration (NOAA) suggests it is warming at twice the speed as the rest of the planet. As the researchers involved in the study point out, the risk of climate variability and the likelihood of extreme events taking place is also increasing.
Every component of the local ecosystems around Zackenberg have been monitored for over 20 years. This enables researchers to track any changes or anomalous events and monitor the effects of climate change in this polar region.
"Our study shows that climate change is more than 'just' warming, and that ecosystems may be hard hit by currently still rare but extreme events," Niels Martin Schmidt, lead author of the study, said in a statement.
"What it also brings out is the unparalleled value of long-term observations of the Arctic. Only by keeping an eye on full arctic ecosystems can we understand the havoc brought by the changing climate."
In 2018, large swathes of the Arctic were blanketed in exceptionally large quantities of snow. In Zackenberg, it meant that snow melt was "extraordinarily" delayed—when plant growth and animal reproduction rates traditionally peak in July, approximately 45 percent of the area was still covered.
This resulted in late-season flowering. Although, as the study authors do mention, plant and insect abundance did return to normal levels when flowering eventually kicked in. Larger animals were less adaptable.
Late nest initiation resulted in fewer shorebird eggs. The small number that hatched did so later in the season, which meant that they were less likely to have the time and resources to make it until fledgling. As for the mammals, the researchers did not see any Arctic fox cubs or muskox calves.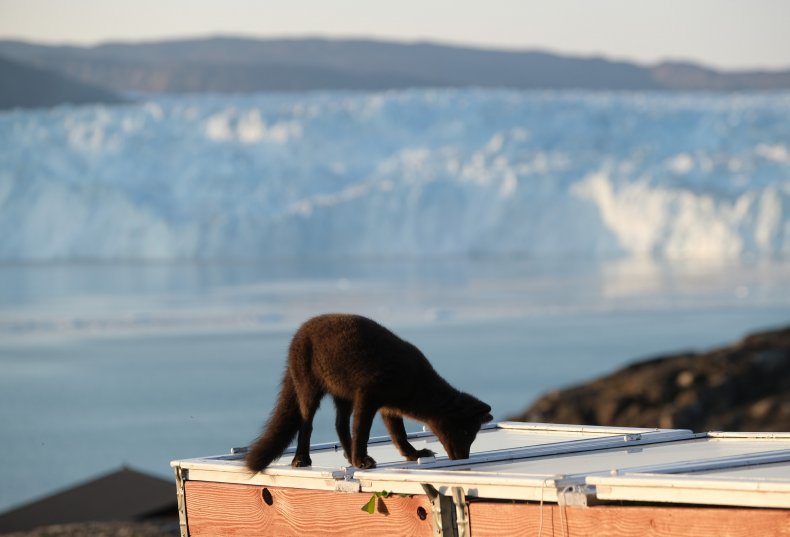 As the study authors stress, reproductive failure in itself is not uncommon. A volcanic eruption caused reproductive failure in the shorebird population in 1992, for just one example. But the extent of reproductive failure in 2018 across the entire ecosystem is unusual.
Even then, a one-off event like this is not something to be too concerned about and the authors are careful not to overinterpret a single observation in a limited area. However, they are worried that changing climates and unknown tipping points could produce more freak events like 2018, which could be a major problem for species living in the area. As sea ice in the Arctic depletes, snow variability could increase.
"One non-breeding year is hardly that bad for high-arctic species," said Schmidt. "The worrying perspective is that 2018 may offer a peep into the future, where increased climatic variability may push the arctic species to—and potentially beyond—their limits."
The study authors conclude: "Of arctic ecosystems, many are limited by snow conditions and water availability, and changes in precipitation may prove as crucial as changes in temperature⁠—if not even more."
Schmidt told Newsweek he expects extreme snowfall events like the winter of 2018 to become more common in the future. "Fighting climate change is the biggest challenge we face and there is no easy solution to the observed reproductive failure in 2018," he said. "Sorry to say....But we need sustained long-term monitoring to detect these events and not least to understand the ecological consequences"
The article has been updated to include quotes from Niels Martin Schmidt.