Extremely Rare Rock Dating Back to Ice Age Discovered in Oregon
While overseeing the construction of a new middle school in Lake Oswego, Oregon, Skanska USA Building superintendent Jacob Parker noticed that one of the rocks his crew had dredged up was not your average hunk of stone, according to the Tualatin Historical Society. In fact, he'd never seen anything like it before.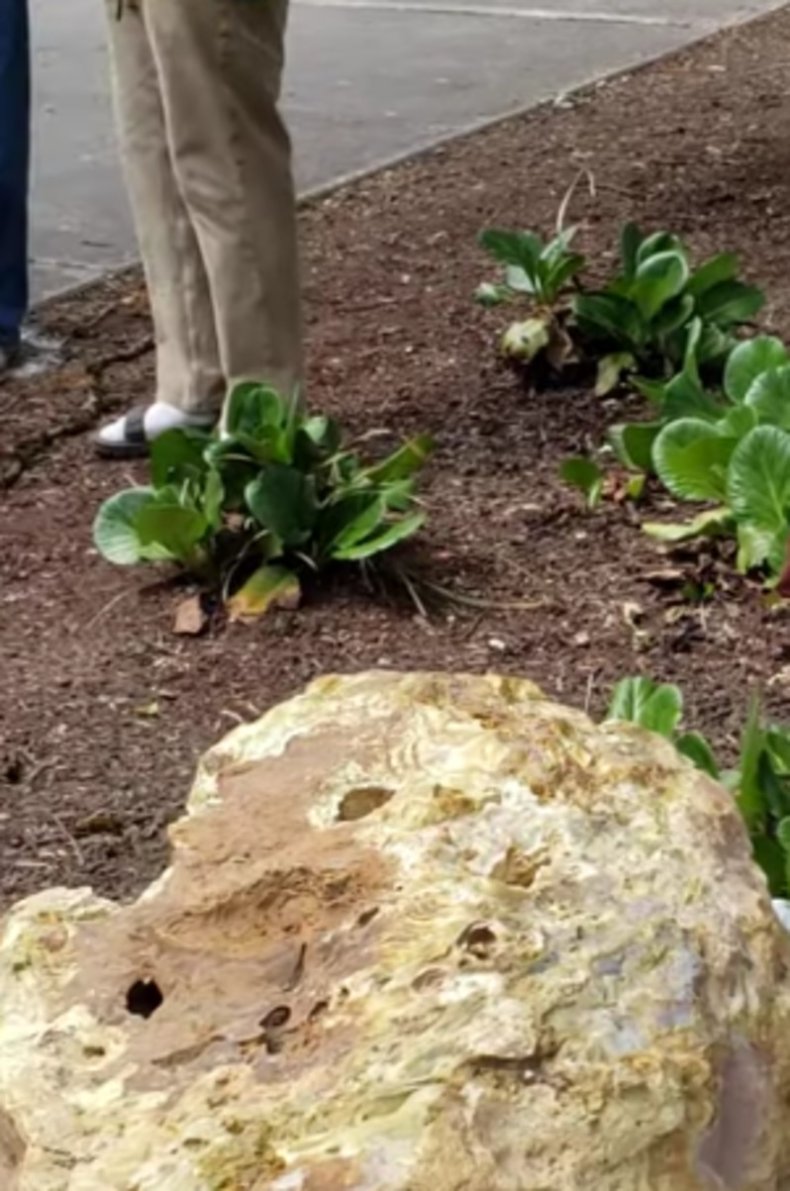 Struck by its distinctiveness of color and texture, Parker contacted Scott Burns, a professor of geology at Portland State University and the president of the Tualatin Ice Age Foundation, according to a Skanska press release. Founded in 2018, the organization works to educate residents of the eponymous city about the impact of the Ice Age on the local landscape.
When he arrived at the site to examine the rock, Burns confirmed Parker's suspicions. The rock was indeed an extraordinary find, so much so that he'd "never seen" one "like [it], not at all," he said, according to the historical society. It was rhyolite, a type of igneous rock so rare in the area that only one other specimen has ever been discovered. That one was lost over the years.
"Basically, this is just a very, very rare rock," Burns told KATU, adding that he was "very excited" by the find.
Formed when the multiple layers of lava expelled during a volcanic eruption harden as they cool, rhyolite is rich in silica and often pink or gray in color, according to Geology.com. This specimen measures 3-feet long, 4-feet wide, and 2-feet high and weighs approximately 2,000 pounds, according to the Skanska press release. It was likely carried from Montana or Canada to the Pacific Northwest by the Missoula Floods, a large-scale lake overflow event that occurred more than 15,000 years ago.
"We believe it's an ice-rafted glacial erratic," Burns said, according to the Tualatin Historical Society. "That is, it fell onto the glaciers up in British Columbia, Alberta, Canada, or Montana," after which it became "part of the dam that blew apart in the Missoula Floods, and it floated down here and was then dropped."
He described the rock as "a major geological find."
Once the news of the discovery became widely known, the Tualatin Ice Age Foundation and the Lake Oswego School District came to an agreement that enabled the Foundation to take possession of the rock and the district to continue moving forward with construction. The rock is scheduled for transport to the Tualatin Ice Age Tourism Foundation at the Tualatin Heritage Center on May 17, where it will be put on display.