'Extremely Wicked, Shockingly Evil and Vile' Fact v. Fiction: How Close Did Zac Efron's Ted Bundy Come to the Real Cold-Blooded Killer?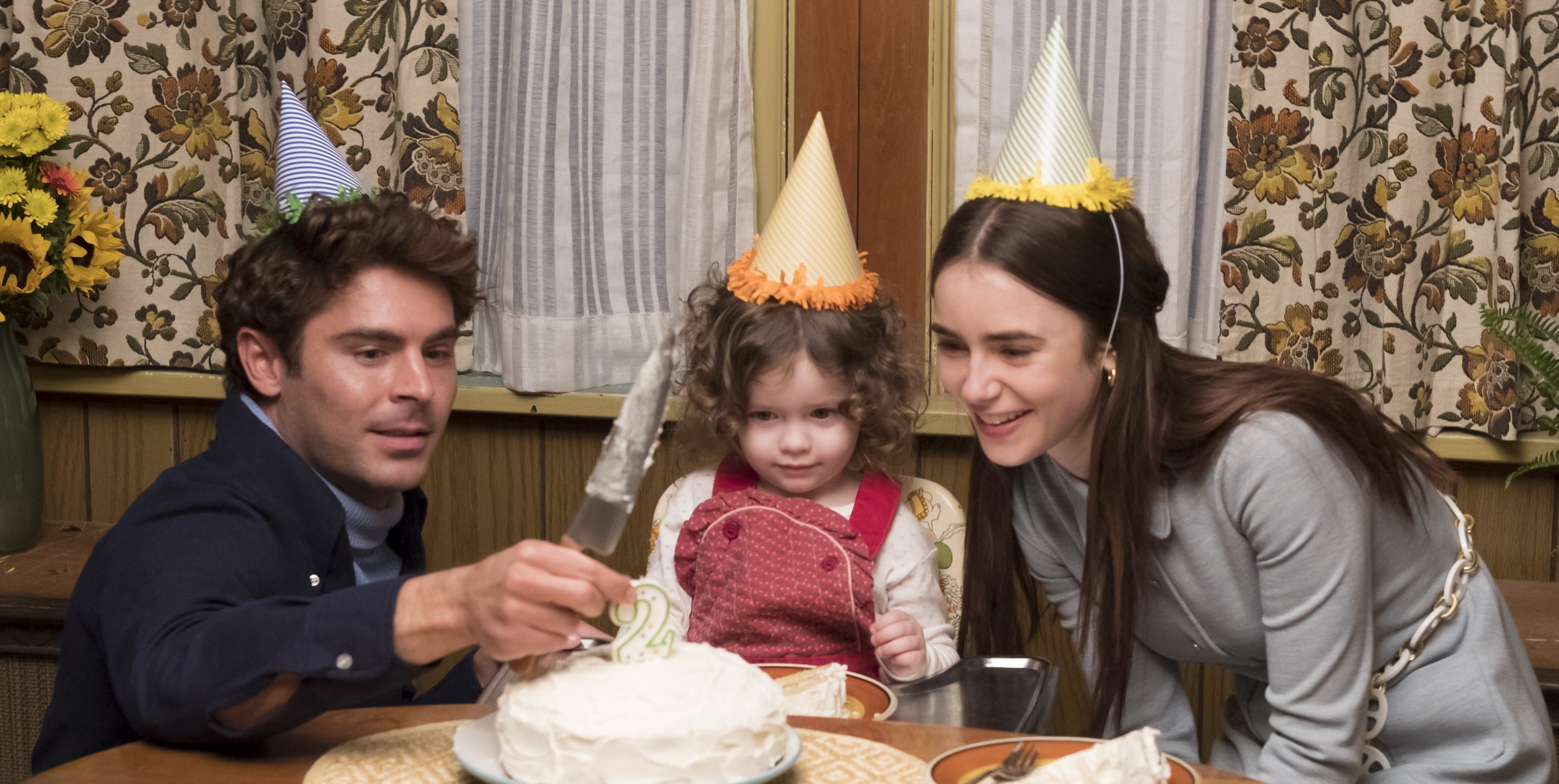 Netflix debuted its Ted Bundy-centered movie Extremely Wicked, Shockingly Evil and Vile Friday. The film, starring Zac Efron and Lily Collins, first premiered during the Sundance Film Festival in January and received some harsh criticism for what some saw as an attempt to "glamorize" the heinous crimes of one of America's most notorious serial killers.
Efron, who portrays Bundy in the film, recently appeared on the Ellen DeGeneres Show to discuss the true intent of the film, which doesn't directly portray the Bundy's attacks on his many victims but instead focuses primarily on the point of view of Bundy's long-time girlfriend Liz Kloepfer, played by Collins.
With that unique approach to telling the story of a psychopath, how close did the film's director Joe Berlinger, who made his name as a true-crime documentarian, come to the real thing?
Spoilers for Extremely Wicked, Shockingly Evil and Vile ahead.
Was the relationship between Bundy and Kloepfer portrayed accurately?
The movie was quite accurate in the depiction of Bundy and Kloepfer's relationship, at least according to what little of their relationship is publicly known. Extremely Wicked, Shockingly Evil and Vile is based on Kloepfer's out-of-print 1981 memoir The Phantom Prince: My Life with Ted Bundy, which she wrote under the name Liz Kendall.
Like the movie, the two met at a bar and began dating shortly after. While Bundy seemed to be the perfect husband and father figure for Kloepfer, she became suspicious of her boyfriend after police released details of a murder suspect.
Kloepfer, indeed, was the one who eventually tipped the police off regarding her boyfriend's possible role in the several murders; however, he was not considered a serious suspect until 1975 when the young law student was pulled over and arrested after police found "burglary equipment."
Did Bundy actually escape from the courthouse?
It may come as a shock to some, but the then-suspected killer was able to escape the Pitkin County, Colorado, courthouse by jumping out of a second-floor window after being granted the use of the court's library.
The movie accurately depicted details of his escape, down to the sweater Bundy was wearing. If one escape wasn't enough, the film also depicts Bundy's second escape from jail after wriggling through a self-made hole in his cell.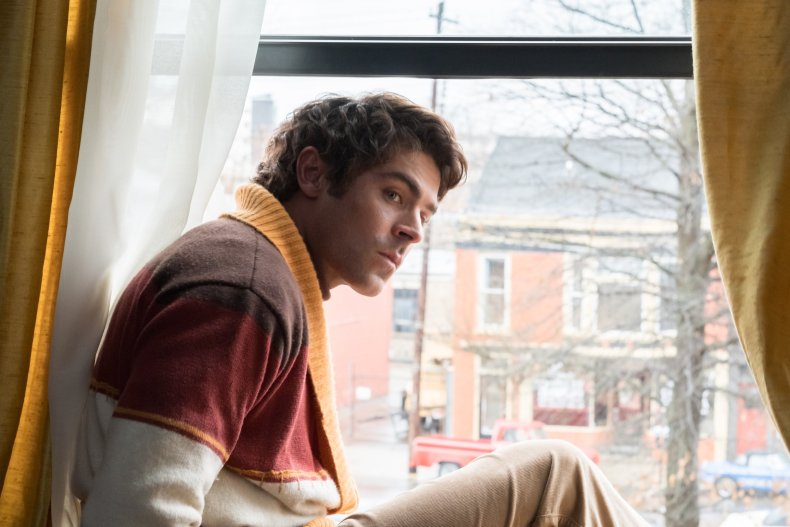 Did Bundy father a child while on death row?
Not only was Bundy able to form a relationship with Carole Anne Boone — with whom he had worked in a government office years earlier — while on death row, but he was also able to conceive a child, Rose Bundy.
Boone gave birth to Rose in October 1982. That means Rose is 36 years old today. Where Rose is, or what she's been up to in recent years is unknown. This may be because her parents divorced in 1986 and moved away from Florida, where Bundy was on death row, and Boone never saw him again.
For the entirety of their relationship, which began as a workplace friendship years earlier, Boone believed Bundy was innocent and advocated for his release and wrongful conviction.
Many sources assume Rose now lives under an alias, though no one has confirmed her whereabouts. The most common rumors claim she's changed her name multiple times, and no longer lives in the United States.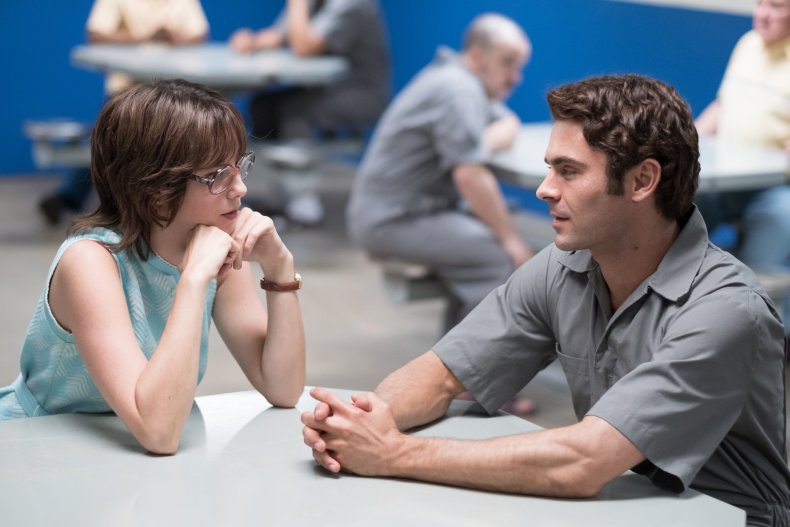 Did Bundy really confess his crimes to Kloepfer?
The only element of the film Berlinger took significant artistic liberties with was the circumstance of Bundy's "confession" to Kloepher. During the final, chilling scene of the film, Bundy and Kloepfer meet face-to-face in the Florida State Prison, where Kloepfer presses the convicted killer to admit to his crimes.
Bundy did offer a "confession" to Kloepfer; however, it was over the phone and the conversation mainly consisted of Bundy saying he had a "sickness." In Kloepfer's memoir, she noted that Bundy called her in 1978 about the details that were going to come out about his then-suspected killings.
"It's going to be bad," he said, according to Kloepfer's memoir, "real bad when it breaks tomorrow. I want you to be prepared. It could be really ugly."
"I wish we could sit down... alone... and talk about things," Bundy told her, "with nobody listening... about why I am the way I am."
Bundy didn't immediately give Kloepfer any details, but returned with another phone call a week later revealing that he felt the urges to kill and remembered "everything" he had done.
"I don't have a split personality. I don't have blackouts. I remember everything I've done," the memoir read. "The force would just consume me. Like one night, I was walking by the campus and I followed the sorority girl. I didn't want to follow her... I'd try not to, but I'd do it anyway."
"I have a sickness," he continued. "A disease like your alcoholism... you can't take another drink and with my... sickness... there is something... that I just can't be around... and I know it now."