Eye-Eating Parasite Sparks Lawsuit Between Amusement Park and Pennsylvania Man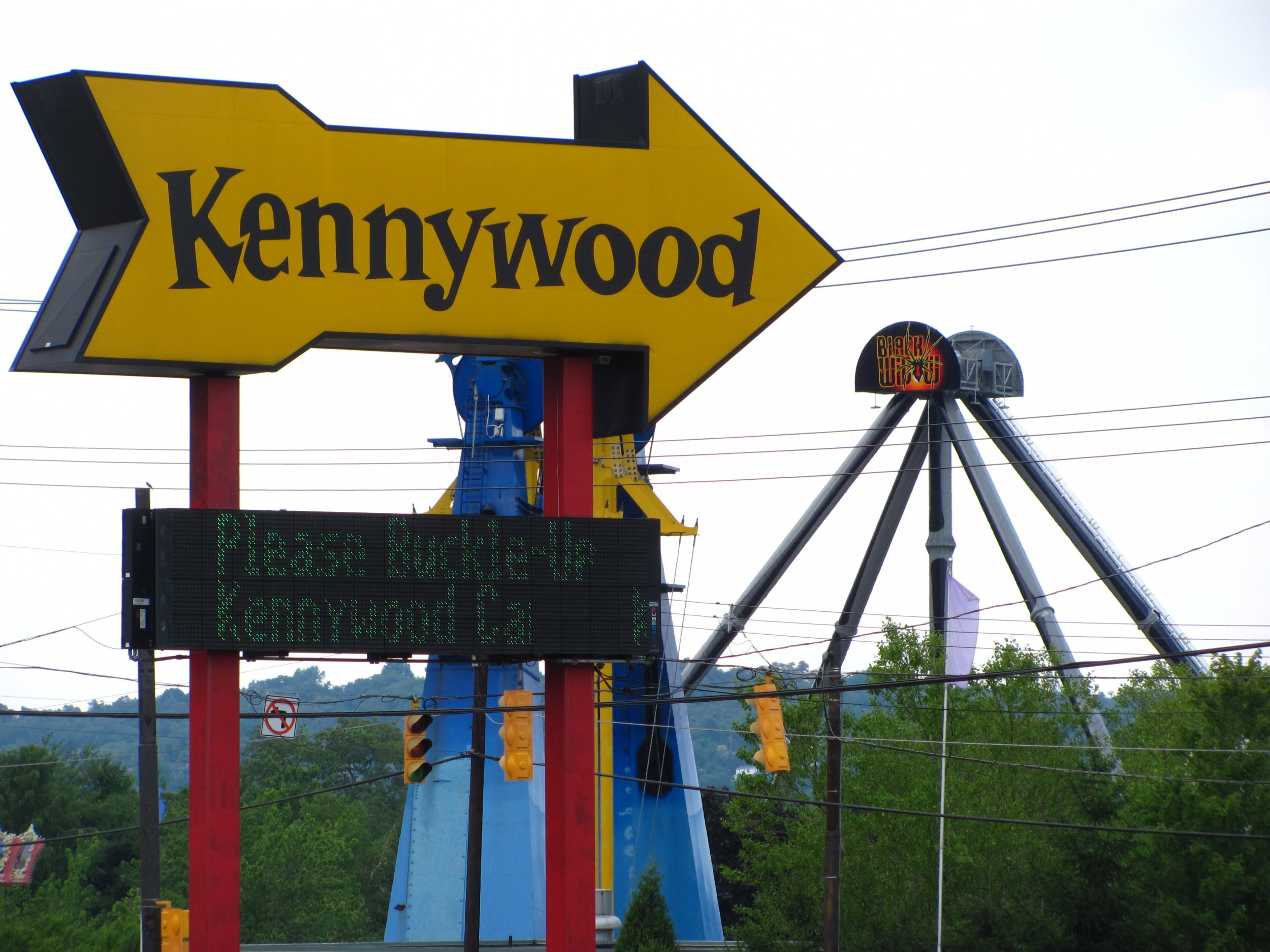 Update | A man in Pittsburgh is claiming he had a serious infection caused by a parasite that got into his eye from the water splashing at an amusement park ride.
According to a lawsuit filed Tuesday, Robert Trostle was splashed in his left eye with water on July 2 while waiting in line for the Raging Rapids ride at Kennywood Park, an amusement park in Pennsylvania's Allegheny County owned by Kennywood Entertainment, the Pittsburgh Post-Gazette first reported.
According to YouTube footage and a description of the ride from Trostle's lawyer, the ride sends people down a fake river in an open, circular tube with seats. Waterfalls and drops punctuate the river. However, on the day that Trostle visited, the water was "dirty, stagnant and sludge-like," according to the complaint. Over the next two days, his symptoms got worse until he was diagnosed with microsporidia keratitis on July 14. The lawsuit alleges that the amusement park didn't use the right filtration system or chlorinate the water.
At least 15 kinds of microsporidia can be harmful to humans, according to the U.S. Centers for Disease Control and Prevention. They can be extremely small—smaller even than the width of an average human hair. According to the CDC, treatment for eye microsporidia involves anti-fungal eye drops.
In Trostle's case, the treatment also involved "an extremely painful surgery where the parasite was scraped out of the eye with a surgical scalpel, and he was required to remain in a dark room for the next two days," according to the complaint.
Trostle's case left him with continuing problems in his left eye, he claims, including blurry vision and trouble seeing at night. Also, parasites are still in his eye, he alleges. Trostle and his lawyers are asking for $35,000 in damages, which includes his medical expenses.
Though state government agencies have inspected and tested the water at the park, Trostle's lawyer, Alan Perer, said he had been unable to get copies of the inspection records. "We're looking for answers, and we're looking for some responsibility," he told Newsweek.
Despite being unable to confirm the results of the testing, Perer said he and his client were "pretty certain" the park was the source of the parasite. "There's no other explanation for what happened to him other than the water," he said. "I don't think I'm going to be riding on it anytime soon."
Nick Paradise, a spokesman for the amusement park, declined to comment on the lawsuit. "Ensuring the safety of our guests and team members is our top priority in everything that we do here at Kennywood. That attention extends to care and maintenance of rides and water used in rides," he said in an e-mailed statement. "We follow all regulations required by the Pennsylvania State Department of Agriculture, the agency responsible for inspecting and certifying amusement rides, and often go above and beyond what is required by state law."
This article has been updated to include new quotes from the amusement park's spokeman.