Eyes Closed Filter Leaves Internet Stunned: 'I Would Be Panicking'
Another trend has taken the internet by storm as people prank their loved ones with a filter going around on TikTok.
Published on the video-sharing platform, many users are sharing their family and partners' reactions to a new filter that makes it look like the person's eyes are closed when in reality, they are not.
In a viral post shared by @siskydame, their partner pranked them by using the filter on them right when they were waking up from a nap. The man was confused as to why he believed that his eyes weren't open in his reflection. The popular video has received over 76,000 likes and 740,000 views.
"I got scared for him," a user wrote.
"Nooooooo I would be panicking the same," one user commented.
"Why did I unlock a new fear after watching this," another admitted.
One TikTok user exclaimed, "this trend is funny [as f***]."
"That's incredibly mean," one said, "I would seriously have an anxiety attack."
Above, @noelleagcaoili shared her boyfriend's reaction to the viral filter. Her popular post has over 1 million likes, 3,000 comments and 10 million views.
"I had a nightmare like this and it traumatized me," one user commented.
"Mans was stressed," another said.
@noelleagcaoili responded to the above comment, "Stressed, confused, & barely awake."
"I thought those were his actual eyes & that he wasn't opening them," a user admitted.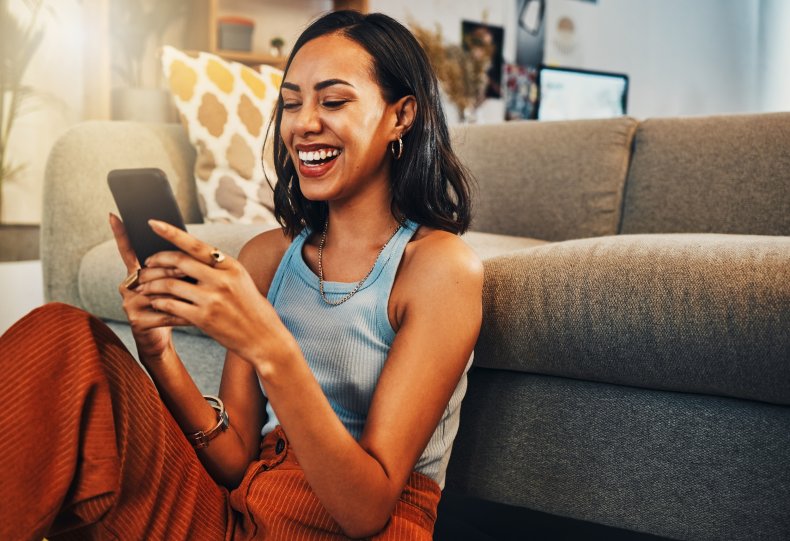 A user admitted, "these filters are getting too realistic."
"BYE THIS IS TOO GOOD," one exclaimed.
"Omg but no, I had reoccurring dreams where I can't open my eyes and I think I'm awake. It's terrible," one user shared.
@itsbenreid shared his version that received over 260,000 likes where his girlfriend wakes him up and the filter shocks him as he thinks he's dreaming.
"You could just hear the fear in his voice," one user wrote, receiving over 20,000 likes on their comment.
"This made me laugh so hard," another commented.
Above, user @sarahi_chavolla shared a video of a younger child using the filter. Her version has over 260,000 likes and has been seen over 3.2 million times.
"This reminds me when I was a kid I woke up and [didn't] open my eyes and freaked out [thinking] I couldn't while my mom was yelling just open them," one user explained.
"BROOOO NO WHY YALL DO HIM LIKE THAT OMGGG I COULDNT STOP LAUGHINGGG," another exclaimed.
Other trends that have taken over TikTok include the "If I was a" trend, the filter that can change your voice and the "dead hang" trend.