'The Eyes of Tammy Faye': Jessica Chastain Reveals How She Transformed Into Tammy Faye
For her latest movie, Jessica Chastain was faced with the challenge of physically, mentally and vocally becoming Tammy Faye Bakker, the famed evangelist, TV host and singer.
The Eyes of Tammy Faye also stars Andrew Garfield, who plays her husband, Jim Bakker. He had to endure his own daily transformation to play the controversial Christian preacher.
The Eyes of Tammy Faye tells the story of Tammy Faye and Jim's rise and fall in the public eye, and it's out in movie theaters across America on Friday, September 17.
Ahead of its release, Newsweek spoke to Chastain, Garfield and the movie's screenplay writer, Abe Sylvia, about getting the look right, gaining the family's approval and reimagining the movie as a musical.
Creating Jim and Tammy Faye Bakker Every Morning
The early trailer footage features a barely recognizable Chastain playing Tammy Faye across various stages of her life, from teenager to quintagenarian. But it's not just the look that's striking; Chastain adapted her voice and mannerisms to better portray Tammy Faye on screen, something that took her hours of daily preparation to perfect.
"It really was kind of like a journey of sorts into the character or a rite of passage every morning. I'd show up at 3:30am under the cloak of darkness, and sit in my chair and have my earbuds in and listen to her voice and watch videos of her."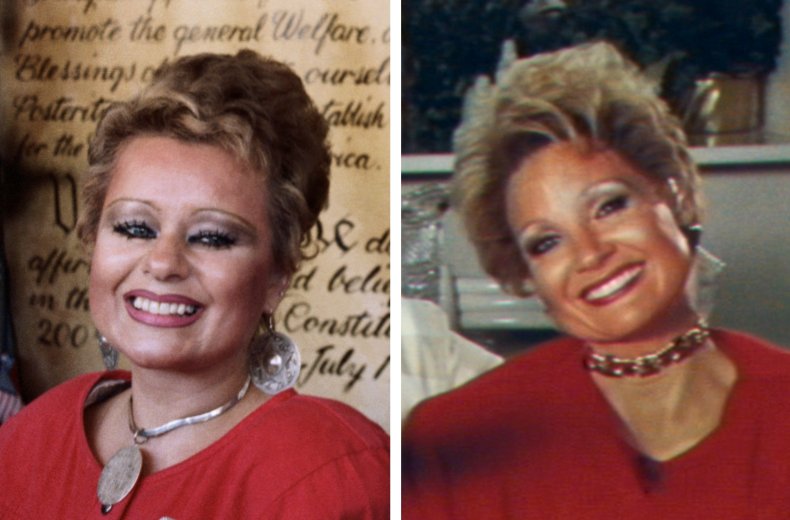 Chastain credits make-up artists for recreating Tammy Faye's iconic look. She said: "I'd basically kind of just give myself and my attention to the artists because you're working with them, you know? They say 'look to the left, please look to the right, can you close your eyes now?' I mean you have to be so still because they are artists and you want to give them the best opportunity to do their best work."
Garfield had a similar experience in the make-up chair. Every morning he'd have heavy facial prosthetics put on, but admits he managed to have more fun than you'd expect.
He said: "Thankfully the two guys that were my makeup artists for Jim, to me they were two of the best guys and we were able to mess around for the first four hours of every day while they were doing very, very detailed work.
"You're basically in an airplane seat for the first four hours of the day, then you have to carry around like pounds of silicone on your face, then go emote. It's an extra challenge for sure."
The Eyes of Tammy Faye: The Musical?
The Eyes of Tammy Faye is a drama biopic, but the writer Sylvia initially wanted to make a musical. Looking at Tammy Faye's life from a 2000 documentary also called The Eyes of Tammy Faye (narrated by RuPaul), Sylvia told Newsweek that because he comes from a Broadway background, he wanted to turn the story into a musical.
After watching the doc, Chastain acquired the rights of Tammy Faye's life back in 2012 and subsequently acted as a producer on The Eyes of Tammy Faye as well as starring in it. Tammy Faye's career as a musician is detailed heavily in the movie and Chastain didn't shy away from lending her voice to the soundtrack too.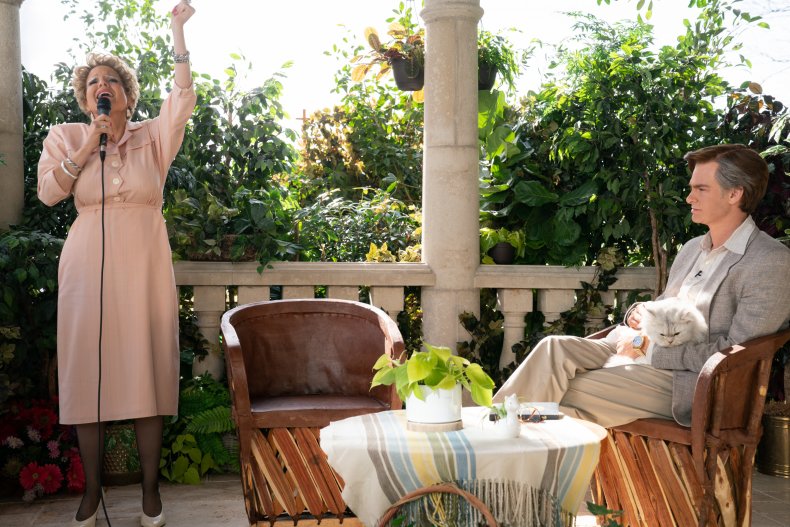 "In reality the film is kind of like a musical because we have a movie soundtrack and I sing like eight songs on it or something crazy. So yeah, I wouldn't call it a movie musical, but it is a movie with song."
There have been small-scale stage musicals produced in the past based on Tammy Faye, and in 2019, Kristin Chenoweth told ABC's 20/20 that she was developing a new stage show based on her life. Although Chastain's performance in the movie is a triumph, she admits a singer "much better" than her should play the role live on stage.
Seeking approval from Tammy Faye and Jim Bakker
Jim Bakker refused to speak to Andrew Garfield before he started shooting the movie, and Sylvia admits he didn't speak to any of Tammy Faye's family members before writing the script.
He said: "I read every book I could get my hands on, I watched hours and hours of footage of them on The PTL Club but I wanted to be able to inform my own thesis of what I could objectively see.
"If you get too close to two subjects, I can't help but get emotionally protective," Sylvia said.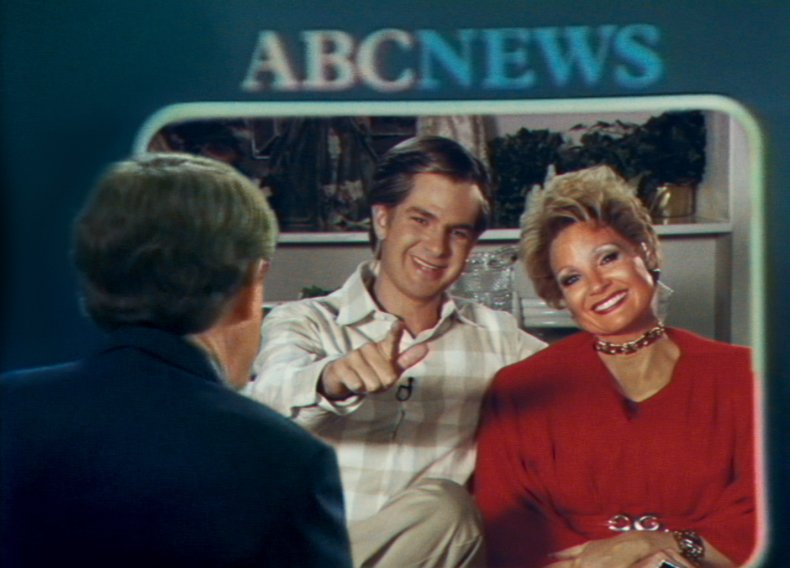 Fortunately for everyone involved, Tammy Faye's family members have seen the movie and have given it their blessing. Sylvia said he found it very gratifying to see Jamie Charles Bakker (Jim and Tammy Faye's son) tweet his support for the movie.
Chastain did manage to speak to the televangelist's children before shooting. She told Newsweek: "I don't want to put anything in the world that creates trauma, or hurts anyone.
"They were wonderful to me from the beginning, I reached out to them, which was a very scary thing to do but I wanted them to hear my voice and understand my intentions with this project and they were generous." Chastain continued, "It was the reason I played her the way I played her was because of their generosity of helping me find her."
Garfield didn't have as much luck when trying to connect with the origin of his role. Jim Bakker is 81-years-old, and the two didn't manage to have a conversation before shooting, but not from a lack of trying on Garfield's part.
"I understand that he wouldn't want to talk, but for me the intention was always to create a human being [on screen] and honor him as much as I possibly could. There was never any intention of doing anything to embarrass or undermine him. It was just to tell his story and to tell Tammy's story in a way that was of service to an audience in a way that makes them universally relatable."
Cherry Jones, Vincent D'Onofrio and Sam Jaeger also star in the movie ,which is directed by comedian Michael Showalter.
The Eyes of Tammy Faye is out in movie theaters in the United States from Friday, September 17, 2021.