Eyewear Company Under Fire for Filming Ad at Holocaust Concentration Camp Site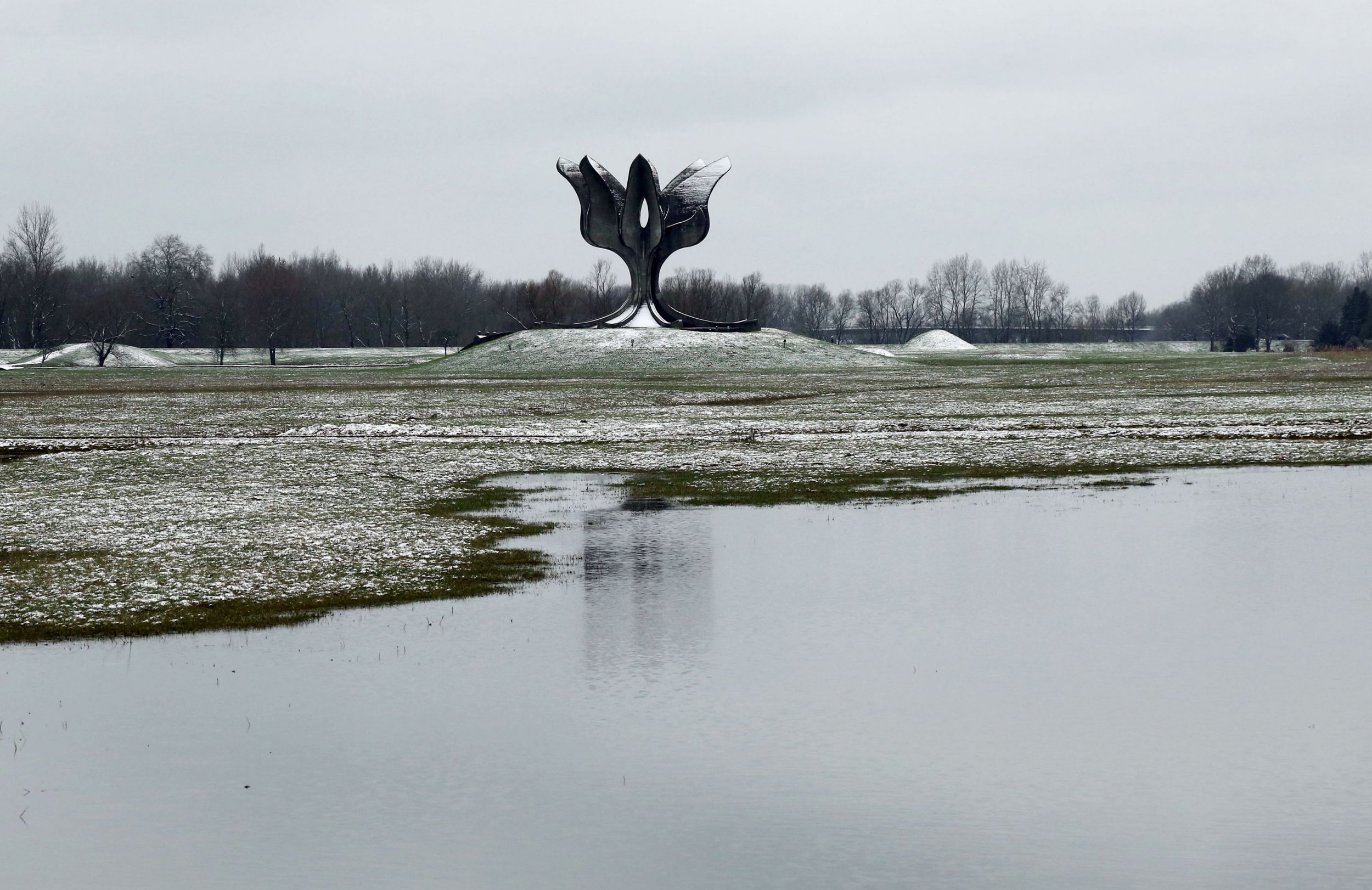 Valley Eyewear, an Australian eyewear brand, was on the receiving end of harsh criticism and calls for a boycott over an ad, which was filmed at the site of the former Holocaust concentration camp Jasenovac in Croatia.
Black-and-white screenshots of the video titled "BLOCKTWO" that Julian Nyča posted on Twitter show a male model standing in the snow in front of a stone flower monument erected to memorialize those who perished at Jasenovac.
"In memory of the hundreds of thousands of people that perished at this site as a dark part of World War Two's prisoner camp history," a now-deleted post on Valley Eyewear's Facebook said.
Nyča criticized the company's decision to use the location to help sell their products and asked why the company didn't just use Auschwitz. The video sparked an intense backlash online, and journalist Berta Herrero called choosing Jasenovac as the location for the ad a "hideous decision" on Twitter.
She also encouraged her followers to not purchase the company's products. Political scientist Jasmin Mujanović added on Twitter that it was "incredibly offensive" and journalist Georg Häsler Sansano called it "kind of historical revisionism."
Valley Eyewear director Michael Crawley told the BBC that at the time, the company didn't know it was a death camp and didn't want to offend anyone. Newsweek reached out to Crawley, but did not receive a response in time for publication. However, he said in a statement to DW that a few of the photos have "been taken completely out of context."
"I have been in contact with the head of the Jasenovac memorial and one of the heads of the Jewish community in Australia to send our apologies," he told DW.
Crawley acknowledged that the images offended people and said never "in a million years" is that what the company wanted to do.
Jasenovac operated between 1941 and 1945 and was comprised of five detention facilities, according to the United States Holocaust Memorial Museum website.
The exact number of people who passed through the concentration camp can't be confirmed because, as stated on the memorial's website, official camp evidence of prisoner numbers didn't survive, and many were never recorded. However, it's estimated that there were between 80,000 and 100,000 victims.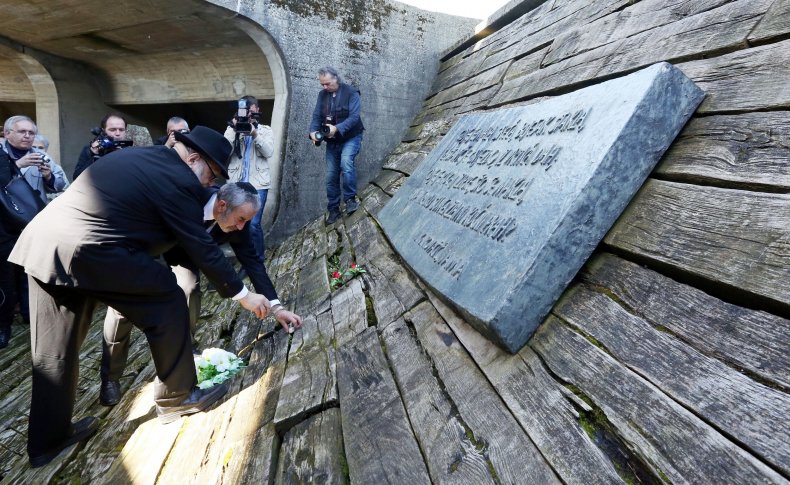 The camp was run by the Ustasha government that was formed during World War II and supported by the Nazi regime. However, in contrast to Nazi concentration camps, which used gas chambers to kill prisoners, the memorial website said Jasenovac prisoners were killed in the "most primitive, manual ways."
"Even German officers expressed horror at this in their reports to Berlin and this characteristic makes Jasenovac one of the most terrible camps in Europe during the Second World War," the website explains.
The Stone Flower Memorial was designed by Bogdan Bogdanović and was created as a place where visitors could not only learn about the "exceptional suffering" of the camp's victims but also prisoners' "incredible courage," and the "strength of hope in life and faith in humankind."