What Ezekiel Kelly Said on Facebook Live During Memphis Shooting Spree
A 19-year-old man called Ezekiel Kelly has been arrested by police and accused of killing at least three people during a shooting spree in Memphis, Tennessee, while broadcasting it on Facebook Live.
Multiple video snippets of Kelly allegedly driving around during his spree have begun circulating on social media, with many questioning what he said while broadcasting.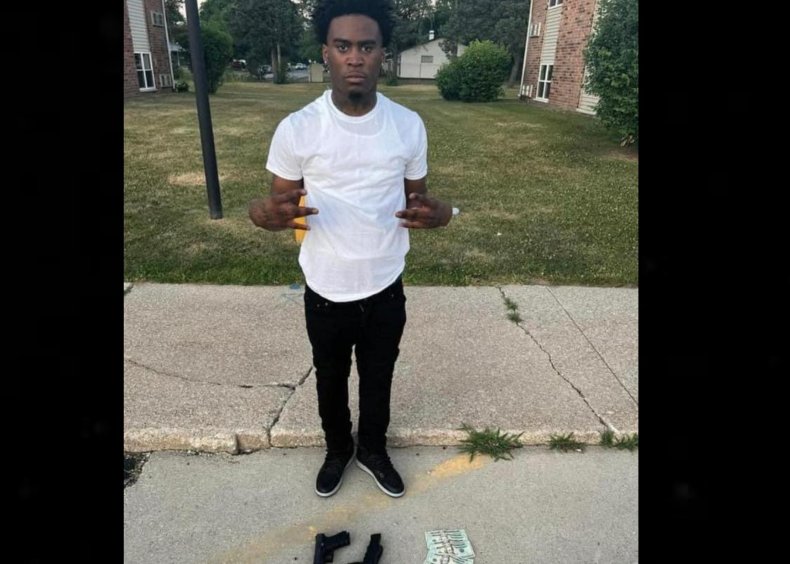 The suspected shooter was taken into custody Wednesday after 9 p.m. CT by DeSoto County Sheriff's Department.
Kelly had crossed state lines into Arkansas, and he was arrested south of Crittenden County, whose largest city is West Memphis. He was then taken back into DeSoto County, Mississippi, under arrest.
The alleged shooting spree began around 4:30 p.m., police said, and a video, allegedly posted by Kelly, appears to show the suspect walking into an AutoZone store, where he aims a handgun at a man inside and pulls the trigger.
"Check this s*** out. I pull up and do this s***," Kelly said in the footage. "What do those n***** say? No faking? No faking. You heard me, this s*** for real.
"On my mamma, how do you think I'm playing? This s*** so real, man."
After walking into the AutoZone store and allegedly shooting a man, Kelly shouted: "I'm killing s*** for real."
Memphis Police Chief Cerelyn Davis told a press conference after Kelly's arrest that at least three people had been killed in the shooting.
One man was shot and pronounced dead on Lyndale Avenue, another man was killed at a gas station on East Parkway, and a woman was shot in the leg and transported to a hospital, but her injuries were not considered critical, according to the police.
During the press conference, Davis spoke about at least another four other shooting incidents that the police were alerted to, including one woman who was pronounced dead on the scene.
"ALERT!! ARMED AND DANGEROUS!!!" Memphis police wrote in their initial Twitter post, asking the public to call 911 if they had information on the shooter's location. "If you do not need to be out, please stay home!"
Other footage of Kelly during his alleged shooting spree showed him speaking into the camera and claiming he has killed multiple people.
It is not clear whether this is in reference to his alleged ongoing spree or previous incidents.
During the video, Kelly repeatedly said, "We do this s*** for real," and, "He was dying today." At one part, the teenager is even heard saying that he is going to "shoot it out with the police."
The motives behind the alleged shooting spree are unclear. Fox affiliate WHBQ-TV uncovered Kelly's past Facebook posts that referenced shooting.
Newsweek has contacted the Memphis Police Department for comment.