Rio 2016: Kenyan Ezekiel Kemboi Reverses Retirement After Disqualification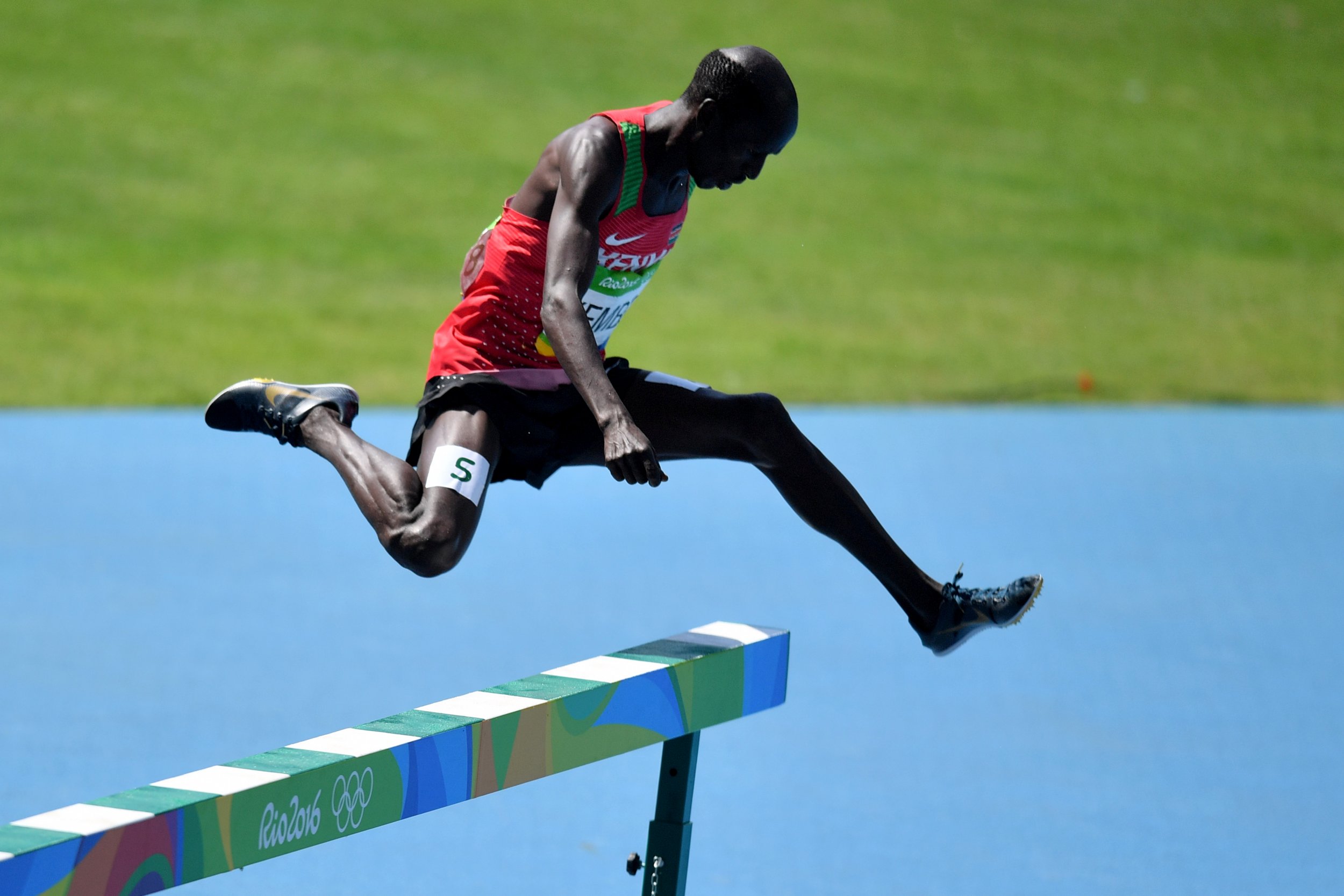 Updated | Kenyan double Olympic champion Ezekiel Kemboi announced his retirement on a relative high Wednesday—before he was stripped of a bronze medal for a lane infringement and then withdrew his retirement.
The 3,000 meter steeplechase runner—who bagged gold at both the Athens 2004 and London 2012 Olympic Games —said he was retiring after taking the bronze medal at Rio 2016, coming in third in Wednesday's race.
"This is my fourth Olympics and I just want to say that I am retiring from athletics," said Kemboi, 34, who also won four world championships titles, including the most recent competition in Beijing in 2015. "Sometimes you just need to make a decision and I have come to the conclusion that today [Wednesday] is my last event."
Yet six hours after the race concluded, the Kenyan's plans were soured by the news that he had been stripped of his medal for a lane infringement.
The runner has now said that he is reversing his decision and will return to the track at the 2017 World Championships in London, where he hopes to bag a medal and end his career on a high.
"I had opted to retire right after the Olympics only if I had come home with this medal," Kemboi wrote on his Facebook page on Thursday. "Now I feel that I have to bring back this medal, not by protesting again but right on track. Kemboi is not retired, I will be coming to London 2017 to reclaim my medal from France. No limits."
The French team supporting Mahiedine Mekhissi—who finished in fourth, more than three seconds behind Kemboi—presented a challenge, claiming that Kemboi had stepped off the track on the final bend ahead of the home straight. An IAAF statement said that, after video analysis, an appeal jury concluded that Kemboi had stepped outside the track following a water jump, resulting in his disqualification, AFP reported .
Kemboi has had a glittering career in athletics. As well as his multiple Olympic and world titles, he is also the sixth-fastest runner in his chosen event in history—he registered a time of 7:55.76 in 2011, less than two seconds behind the world record of 7:53.63 set by Qatari athlete Saif Saaeed Shaheen.
Much of Kemboi's career has been dominated by a rivalry with Shaheen, who is Kenyan by birth and competed for the East African country before switching his allegiance in 2003. Kemboi took advantage of Shaheen's absence at the London 2012 games—the latter was not eligible to compete following a dispute with Kenyan authorities over his nationality change—taking the gold in the 3,000 meter steeplechase.
Shaheen beat Kemboi a month after that achievement, setting his world record time, but the Qatari never triumphed at the Olympics and retired in February, citing a long-term Achilles injury.
Kemboi's participation at London 2012 was thrown into jeopardy when he was charged with assault less than a month before the competition begun, after a Kenyan woman claimed the athlete stabbed her when she resisted his sexual advances. Kemboi—a serving policeman at the time—was bailed and allowed to compete in London, and the matter was later settled out of court.
This article has been updated to reflect Ezekiel Kemboi's reversal of his retirement.
Rio 2016: Kenyan Ezekiel Kemboi Reverses Retirement After Disqualification | Sports