Ezell Ford Shot Three Times by L.A. Police, Autopsy Report Shows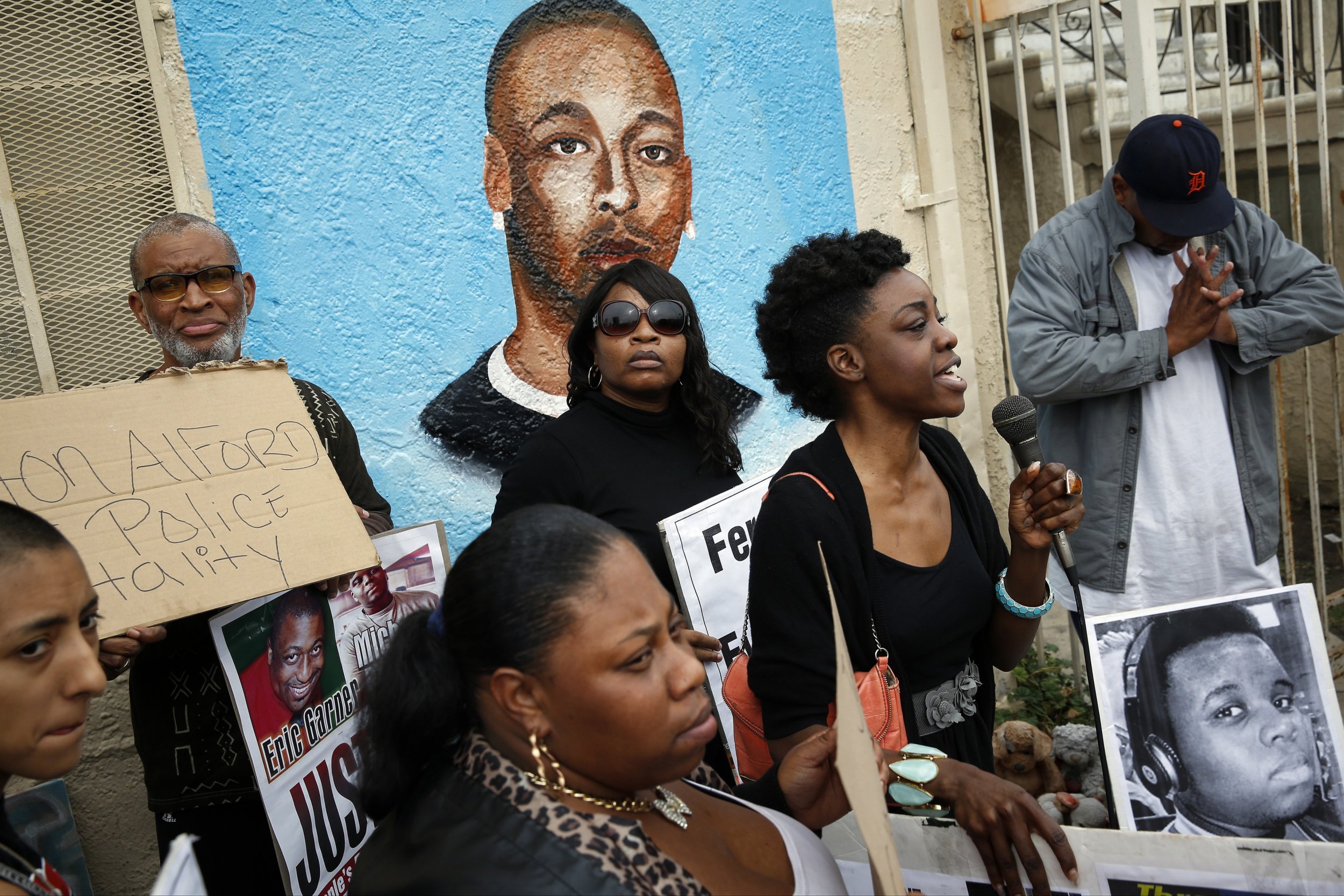 The Los Angeles County Coroner's office on Monday released its autopsy report for Ezell Ford, an unarmed 25-year-old black man who was fatally shot by police in August, theLos Angeles Times reports. In its report, the coroner's office said Ford was shot three times: once in the arm, once in the side, and once in the back.
Ford's family alleged that Ford was compliant and lying down when he was shot. Ford's death touched a nerve, coming days after the fatal shooting of unarmed 18-year-old Michael Brown in Ferguson, Missouri. which sparked a number of intense demonstrations countrywide against excessive use of police force. Protesters also marched through downtown L.A. after Ford's death.
According to a news release issued by the Los Angeles Police Department, officers Sharlton Wampler and Antonio Villegas, who belonged to an anti-gang unit in the Newton area of south Los Angeles, approached Ford on August 11 and attempted to talk to him. Police did not say why they initially tried to talk to Ford, though his family claims he had no gang affiliations. The release says that Ford ignored them, continued walking and made "suspicious movements, including attempting to conceal his hands," police said.
The release goes on to say that Wampler and Villegas approached Ford and attempted to stop him, at which point he turned, grabbed one of the officers and dragged him to the ground. During that struggle, Ford attempted to grab the officer's gun, the LAPD says. The other officer then shot at Ford, and the officer with whom Ford was struggling also shot at Ford with his backup weapon. Wampler and Villegas then handcuffed Ford, according to the release, who was taken to a hospital where he died of his wounds.
Almost immediately after his death, family and members of his community called on police to release an autopsy report. Ford's mother, Tritobia Ford, told local TV news station KTLA 5 that her son had been lying down and complying with the officers' commands when he was shot. A man claiming to be a family member who witnessed the crime, but would not give his name, also told the Huffington Post that Ford was lying down when he was shot.
Ford's mother also told the Huffington Post that he suffered from schizophrenia, bipolar disorder, and depression, which run in the family. In September, his family filed a wrongful death suit against the city and police department of Los Angeles for $75 million.
The autopsy report showed the wounds to Ford's back and side were fatal, while the shot to his arm was nonfatal. Toxicology tests also showed Ford had marijuana in his system at the time of his death.
The autopsy report was completed in September but LAPD Chief Charlie Beck delayed releasing it as his department investigated the incident and attempted to find eyewitnesses to the shooting—a move designed to prevent those who had not seen the shooting from providing false testimony based on information in the coroner's report, according to the Los Angeles Times. Mayor Eric Garcetti ordered the LAPD to release the report before the end of the year.
Beck said at a news conference Monday that the autopsy report contained nothing that was "inconsistent with statements given to us by officers," and said the investigation into the shooting was ongoing, according to The Wall Street Journal. Wampler and Villegas have since been placed on nonfield duty.
A protest over Ford's death is planned for 3 p.m. on Sunday outside LAPD headquarters.