The Purge: White House Official With Ties to Michael Flynn Fired
Updated | Another top White House National Security Council official has been fired in the continuing purge of hard-right ideologues that began with the departure of former Lieutenant General Michael Flynn in February.
Ezra Cohen-Watnik, a 31-year-old "Iran hawk" who held the job of coordinating the work of the CIA and other intelligence agencies for the NSC, was fired Wednesday according to news reports. Despite having only about two years of troubled field experience as a low-ranking Defense Intelligence Agency employee in Afghanistan, Cohen-Watnick was awarded the job of coordinating the spy agencies for the White House through an ideological affinity he shared with Flynn, who headed the DIA from 2012 to 2014.
Related: Trump's invisible man in the White House
After Flynn was ousted over unreported contacts with Russian ambassador Sergey Kislyak, his replacement as NSC director, Army General H.R. McMaster, sought to fire Cohen-Watnick, but was rebuffed when President Donald Trump's son-in-law Jared Kushner and his right-wing "populist" senior aide Steve Bannon intervened.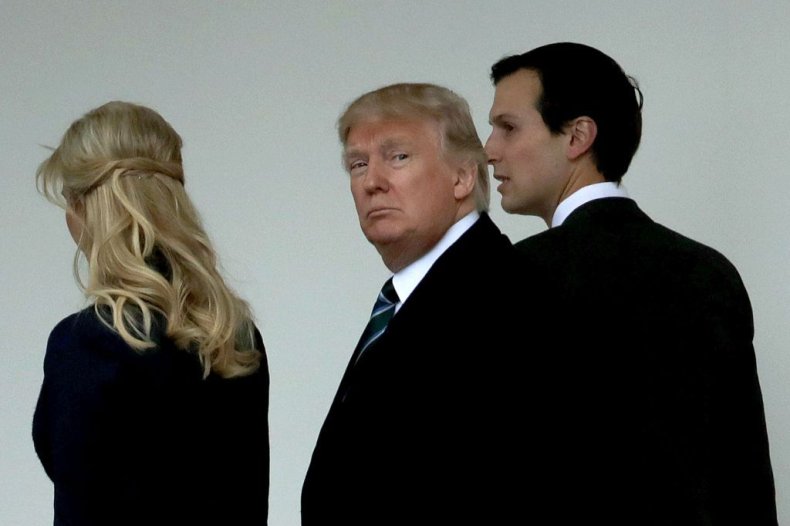 Cohen-Watnik survived another scrape, after it turned out he was involved in a midnight caper to secretly supply California Representative Devin Nunes, the Republican chairman of the House Intelligence Committee, with classified reports showing Trump and his associates were incidentally swept up in an electronic surveillance of Russian agents by U.S. spy agencies.
But McMaster bided his time and went after other ideologically minded hawks. Among those he purged was the NSC's Middle East director Derek Harvey, who had "compiled a list of Obama holdovers" to be fired, according to the Conservative Review web site, which broke the story of Cohen-Watnick's firing on Wednesday.
Cohen-Watnick has favored regime change in Iran, according to some news reports.
A White House statement said that "General McMaster appreciates the good work accomplished in the NSC's Intelligence directorate under Ezra Cohen's leadership."
It added that McMaster "determined that, at this time, a different set of experiences is best-suited to carrying that work forward."
Another top NSC official, Rich Higgins, who had written a memo for Trump arguing that a dark, "Maoist" alliance of "deep state" intelligence officials, bankers, "globalists" and the media were out to get him, was quietly let go in July, according to a report Wednesday by The Atlantic's Rosie Gray.
McMaster has apparently found a strong new ally in former Marine Corps General John Kelly, who replaced Reince Priebus as White House chief of staff only after Trump promised him everyone would report through him, according to several media accounts.
As evidence of a new, more disciplined White House under Kelly and McMaster, Kushner and Trump's daughter Ivanka have attended briefings this week conducted by Kelly, according to a government source who discussed the sensitive personnel issue only on condition of anonymity. Previously they were known to ignore briefings by his predecessor Reince Priebus.
"Ivanka has no access to the NSC except that she is friends with Dina Powell, who reports to General McMaster," the source added. Powell is deputy national security adviser for strategy. Kushner, to whom Trump gave responsibility for Israel, China and Mexico, is no longer interfering in the NSC's work, the source said. "I believe Kelly and McMaster will keep them away from NSC staffers."
The source also said that Kelly and General James Mattis, the secretary of defense, have worked out a system where one of them stays in Washington while the other is abroad, in an effort to reduce the pattern of mixed foreign policy and military messages that have emanated from the White House since Trump took office.
Correction: A previous version of this story mistakenly said that Michael Flynn left the White House in January. It was February. A previous of this story also mistakenly said that Ivanka Trump and Jared Kushner had attended briefings by McMaster. The source meant to say briefings by Kelly.