Ezra Miller Fans Voice Support as Actor Begins Mental Health Treatment
Fans of actor Ezra Miller are posting messages of support on social media after the actor announced they are seeking treatment for matters related to mental health.
The star of the upcoming DC film The Flash announced in a statement provided to Variety on Monday that they have begun ongoing treatment for "complex mental health issues." Miller, who is non-binary and uses they/them pronouns, also apologized to people who have been upset or concerned about their past behavior.
According to their statement, Miller looks to move past those issues and commit "to doing the necessary work to get back to a healthy, safe and productive stage in my life."
Miller's fans have posted words of encouragement.
"It's really funny how people act like Ezra Miller committed a heinous crime. People deserves [sic] second chances," said one fan on Twitter. "We are with you Ezra!"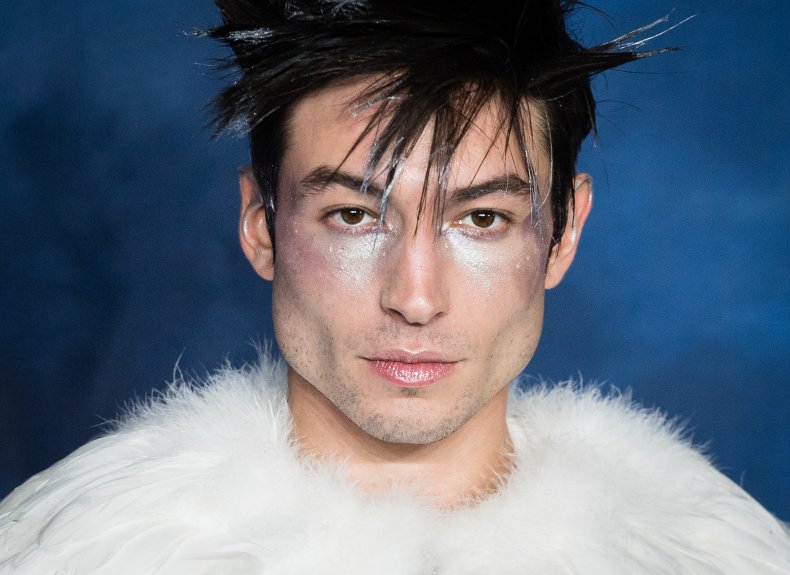 Miller, 29, is scheduled to appear in a Vermont court in September after they were charged with felony burglary. Authorities said Miller stole bottles of alcohol from a residence. They were also arrested earlier this year in Hawaii for disorderly conduct and harassment in one incident and for second-degree assault in a separate incident.
Additionally, the parents of an 18-year-old Native American activist filed a protection order against Miller and accused the actor of grooming their child while she was a minor. (The activist has disputed her parents' claims.)
Miller's issues have led to talk about possible actions Warner Bros. and DC Films may take in regard to the release of The Flash, but Warner Bros. CEO David Zaslav recently affirmed the studio will have the $200 million film in theaters for its scheduled June 23, 2023 opening.
Some people on social media speculated Warner Bros. may have pushed Miller into treatment, but their supporters asserted they are happy the actor made the move.
"I hope Ezra Miller gets the help they need and does right by the people they've harmed, whether they make more movies or not," one person said.
Numerous people noted they approve of the plan for treatment announced by Miller yet remained suspicious of the motivation.
"Glad Ezra Miller is getting help. Doesn't excuse their actions nor should their crimes be washed away. It feels like all PR," said a Twitter user.
There were also other posts on Twitter calling out the people who still condemn Miller.
"These people are like 'man, f Ezra Miller!' All while they love and praise Robert Downey Jr, like he didn't get a massive second chance. Hypocrites," wrote one person.
Newsweek reached out to Miller's representatives for comment.