A Guide to Ezra Miller, the Justice League's Queer, Punk, Pot-Smoking Flash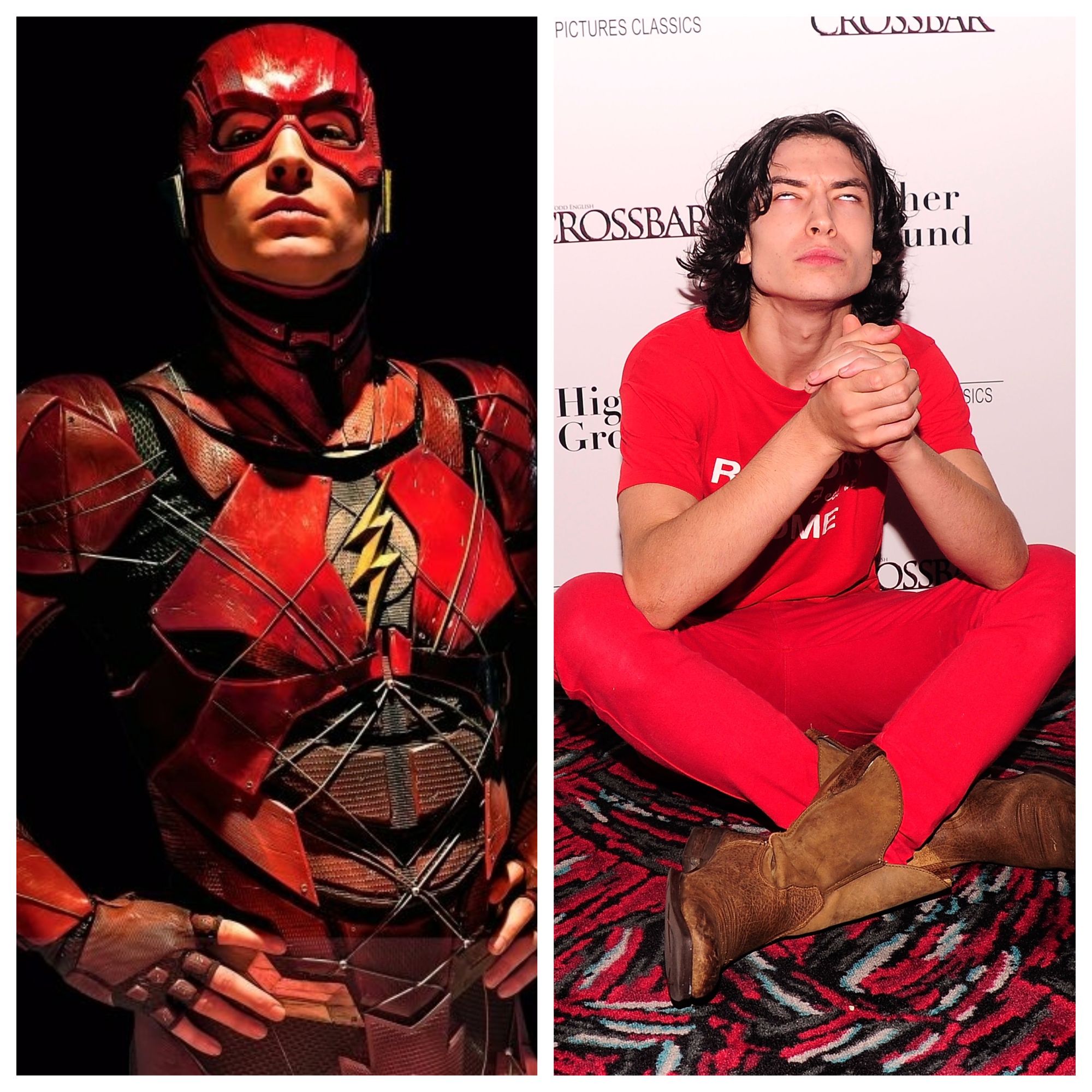 Ezra Miller has cameoed as Barry Allen, aka the Flash, in DC's superhero films before. We saw him apprehend Captain Boomerang in Suicide Squad, and he popped up in the "Knightmare" sequence in Dawn of Justice. His scenes only totaled a few seconds each, so Justice League, opening Friday, will be the first time comic book fans can really experience Miller's version of the Flash.
But Miller is more than a big-screen speedster. He's a queer actor beloved by indie film fans for his string of performances as outcasts, sociopaths, and lovable weirdos. Here are the Flash Facts on Justice League's breakout star.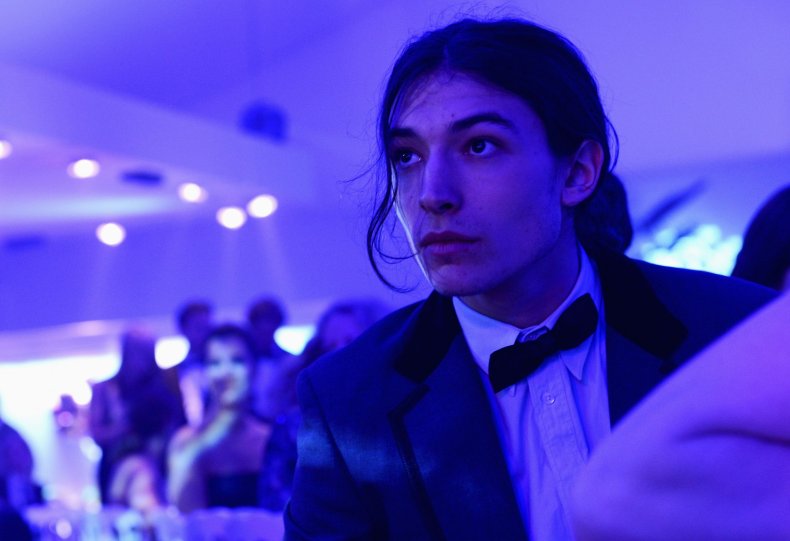 Where have you seen Ezra Miller before?
His big break came playing opposite Tilda Swinton in 2011's We Need to Talk About Kevin, a psychological thriller in which Miller played Swinton's sociopathic son. The next year, he charmed audiences in The Perks of Being a Wallflower, bringing to life one of young adult fiction's most memorable queer characters. He played another perplexing weirdo in 2015's Trainwreck, opposite Amy Schumer, and, that same year, joined an ensemble of young men wracked by grief in The Stanford Prison Experiment
Miller will also be familiar to Harry Potter fans. He's Credence Barebone in Fantastic Beasts and Where to Find Them, and will reprise the role in the sequel, Fantastic Beasts: The Crimes of Grindelwald. Credence's full role in the Potterverse hasn't been revealed yet, but Inverse speculates that Miller's character could end up being Severus Snape's grandfather.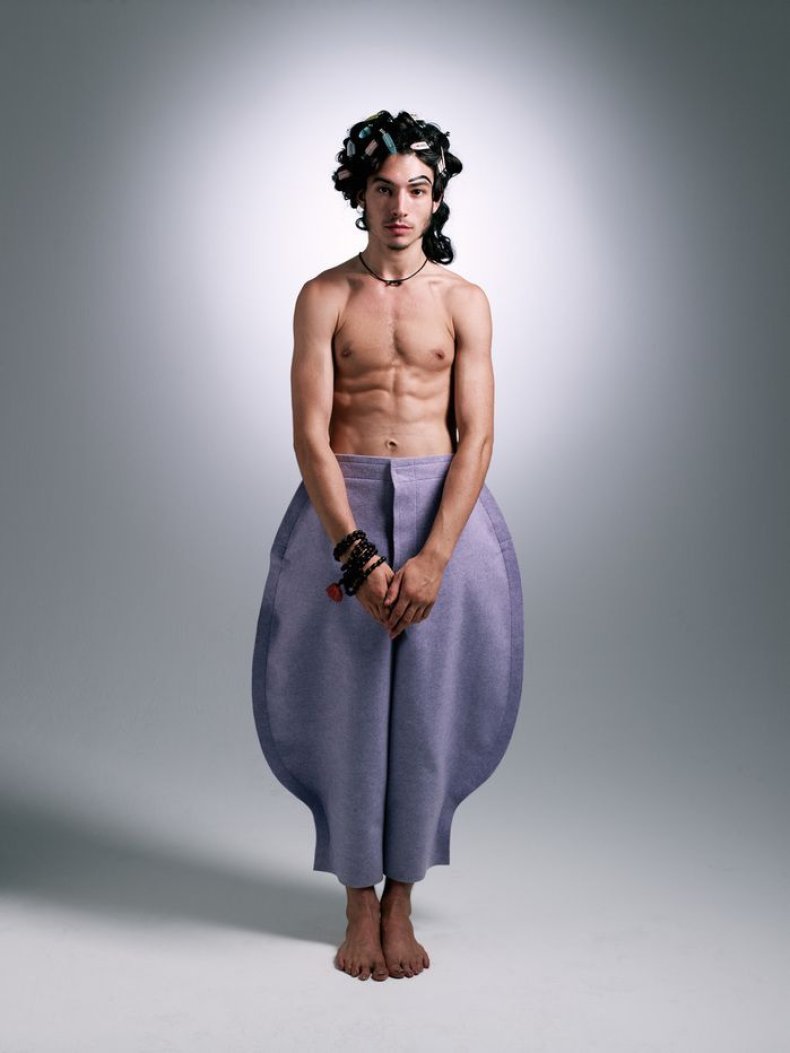 What's he like?
Miller, who grew up in Wyckoff, New Jersey, is an earnest, forthcoming star known for his exceptional candor. In 2012, he told Out Magazine, "I'm queer. I have a lot of really wonderful friends who are of very different sexes and genders. I am very much in love with no one in particular. [...] That's where I'm at in the boyfriend/girlfriend/zefriend type of question." This year, in an interview with Shortlist, Miller reflected on publicly coming out years earlier and how it was a freeing moment. "Pressure would only come from a dam, or a block," Miller said. "And when I came out I took the block away, removed the dam. I've undammed my identity in the world."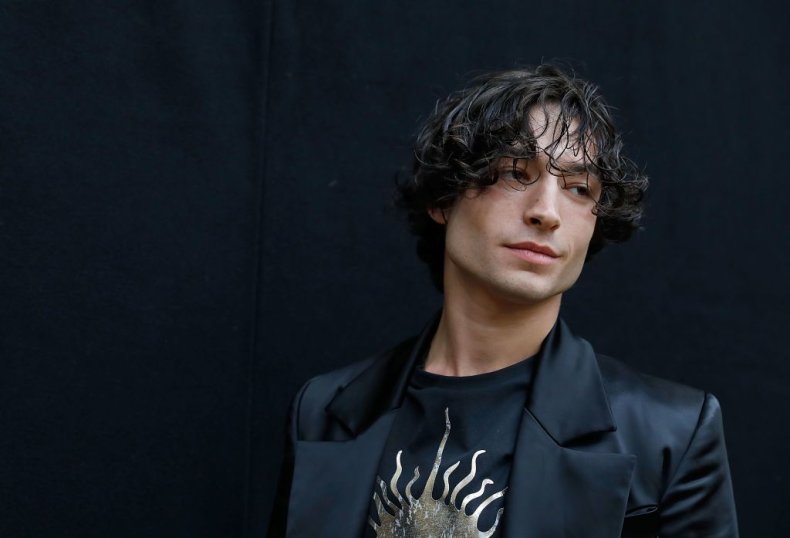 What's he into?
In several interviews he has talked of dropping out of high school because Beethoven appeared to him in a dream and the composer told him to pursue art. In addition to acting, Miller plays drums in a three-person punk band, Sons of an Illustrious Father. He was trained in opera as a child, and he is an improvisational comedian and clown.
In 2012, Miller was nearly arrested for possession of marijuana. Describing the incident to New York Magazine, Miller said "pot was strewn about, covering me like a quilt." He beat the rap thanks to "a kindly magistrate." He added, "I don't feel like there's any need to hide the fact that I smoke pot. It's a harmless herbal substance that increases sensory appreciation."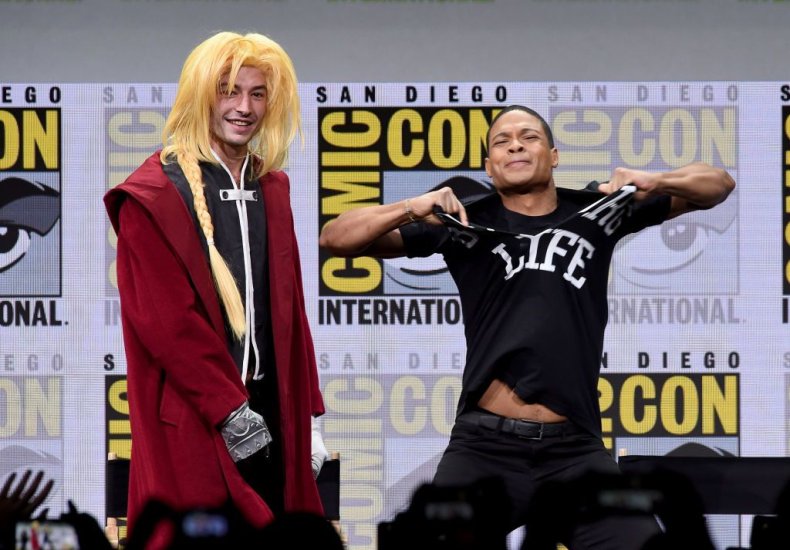 Miller is also the only member of the Justice League cast who wore cosplay to Comic Con interviews. In October, Miller wore Rihanna's cruelty-free Fenty lip gloss on a red carpet in Beijing.
How is Ezra Miller's version of Flash unique?
The Flash has been around since 1939, when Jay Garrick was introduced as the speedster. But the most famous version sped into the comics in 1956 with a new secret identity—forensic scientist Barry Allen—and a new crimson costume with lightning-bolt logo. (A third Flash—secret identity Wally West—was introduced in the late '80s.)
Miller portrays the Barry Allen Flash in Justice League, but he's not the only Scarlet Speedster in Hollywood. Grant Gustin has played by Barry Allen on the CW for four seasons. Miller's version of the character is a little quippier, more childlike and a lot more green than Gustin's Barry. Gustin can be broody and exercise questionable judgment (problems the show is trying to rectify this season), while Miller feels like an homage to the way Flash appeared in Justice League cartoons. He gapes at other superheroes, astounded he's in the company of Batman and Wonder Woman, while preferring to screw around instead of "do battle."
What's next for Miller's Flash?
Post-Justice League, Miller is slated to appear in the Flash solo film, Flashpoint. The title suggests a lot about Miller's Flash and how his story progresses. In the comics and the CW show, Flash is so fast he can disrupt the passage of time. Throughout DC comics history, Flash is often used as a catalyst for resetting the superhero timeline, from Crisis on Infinite Earths to the most recent, called Flashpoint. In that story, Barry runs back in time to prevent his mother being murdered by the Reverse Flash. This creates a wrinkle in DC's continuity, that is then reset by the Flash running back in time to stop himself from messing up the timeline.
Fans unhappy with Dawn of Justice have cited Flashpoint as a possible way to fix the DC movies and their gloom-and-doom takes on iconic heroes, like Superman. If that's the direction Warner Bros. ends up taking, Ezra Miller becomes the savior of an entire superhero universe.