Ezra Miller Compared to Will Smith as 'Dalíland' Movie Goes Ahead
Ezra Miller will still appear in the upcoming film Dalíland despite recent controversy surrounding the actor, which has sparked comparisons to how Will Smith was treated by Hollywood after the infamous Oscars slap.
Dalíland features Miller in a small supporting role as a young Salvador Dalí and director Mary Harron has confirmed that the Flash star has not been cut from the movie.
"The film was completely finished and wrapped," Harron said. "It might have been different, especially if we were shooting, if there had been bad behavior during that. But this all happened after the film was not only filmed, but edited and mixed and done. I also felt like everybody shot all those things in good faith. Nothing bad happened during our filming, and the film is the film."
Miller, who is non-binary and uses the pronouns they/them, has faced a string of accusations in recent years, including assault and burglary.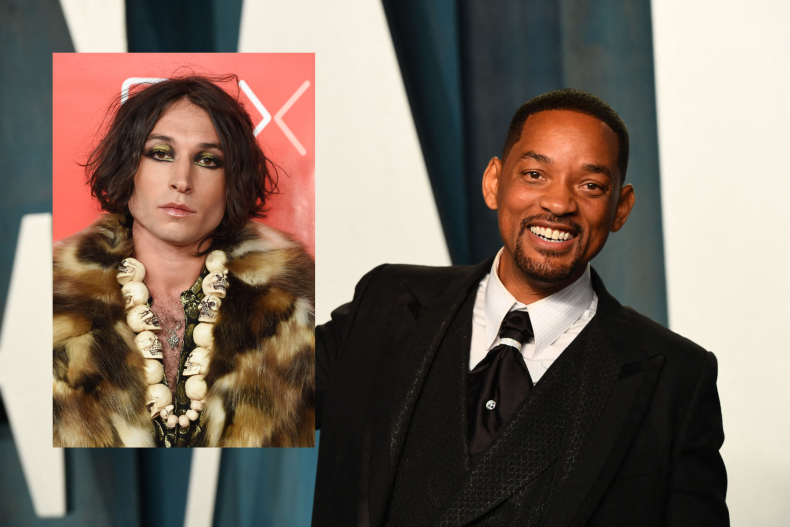 "I'm not condoning anything they've done wrong," Harron continued. "I think it doesn't matter how talented someone is, if they've done anything wrong, they have to face it. I also think that clearly this is not just a young star acting out. This is much more serious. This seems like something that needs a serious intervention, which I hope has happened."
The beleaguered screen star, 29, just recently broke their silence on the string of incidents, issuing an apology while also revealing they are receiving help.
"Having recently gone through a time of intense crisis, I now understand that I am suffering complex mental health issues and have begun ongoing treatment," Miller said in a statement to Variety.
"I want to apologize to everyone that I have alarmed and upset with my past behavior," Miller added. "I am committed to doing the necessary work to get back to a healthy, safe and productive stage in my life."
Miller's statement comes days after it was reported that they are suspected by police of hiding the whereabouts of a mother and her three children, who had all been staying with the star at their Vermont property.
Despite Miller's multiple run-ins with the law, plans currently remain in place for the release of the movie The Flash, which is scheduled to debut on June 23, 2023.
This, combined with his continued presence in Dalíland, has seen some question why Smith was seemingly treated much harsher after he slapped Chris Rock on stage in March.
In a moment that completely overshadowed this year's Academy Awards, Smith struck Rock in the face onstage at Hollywood's Dolby Theatre after the comedian cracked a joke at the expense of Jada Pinkett Smith. Smith then shouted from his seat that Rock should "keep my wife's name out your f****** mouth."
The slap sent shock waves across the entertainment industry and saw Smith banned from returning to the Oscars or attending any other Academy events for the next 10 years.
"Interesting how Will Smith slapped one dude and was essentially excommunicated from Hollywood, but Ezra Miller can assault people around the world, kidnap children, and start a cult and still be welcomed back with open arms," reads one viral tweet.
While another added: "will smith slaps one dude and it gets treated like the oscar's 9/11 while ezra miller is trying to speedrun being john mcafee and they're still around."
Another person added: "I wish you mf's gave Will Smith the same mercy and kind treatment ya'll are currently giving Ezra Miller's nasty ass."
Newsweek has reached out to representatives for Smith and Miller for comment.