'F*** Kanye Up': Snoop Dogg's Cousin Urges Crips Gang to Attack West For His Vocal Support of Trump
A California rapper, who is also Snoop Dogg's cousin, has ordered Crips gang members to attack Kanye West for his vocal support of President Donald Trump.
Daz Dillinger, 44, whose real name is Delmar Drew Arnaud, issued a "crip alert" through a video posted to Instagram on Sunday morning.
"We are in one boat and they're killing all of us. He jumps over there and says 'Master, I'm [on] your side,'" he said in the clip, which has since been deleted. "I'm with you master Trump. Burn all these [n-words]."
"Yo national alert, all the Crips out there, y'all f**k Kanye up. Better not ever see you in concert; better not ever see you around the LBC; better not ever see you around California," Dillinger added, before mentioning West's home town.
"Stay in Calabasas, ya hear me? 'Cuz we got a Crip alert for Kanye… All the Crips out there—you see him, bang on his ass, f**k his ass up."
Dillinger also posted several other threatening messages aimed at West on Sunday and Monday.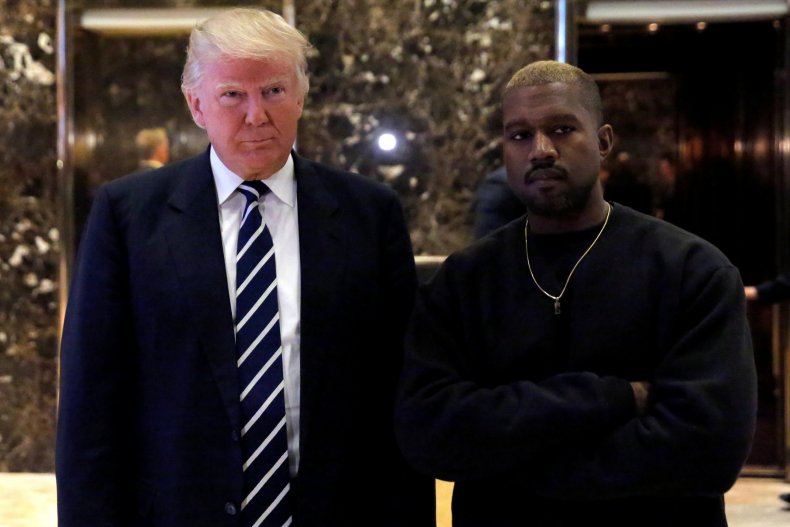 Shortly after the video was posted, social media users criticized the rapper for his violent outburst and threats. According to Page Six, 50 cent weighed in on the video, saying: "What the fuck is going on. Daz Told the crips to fuck Kanye up… Crips Vs Kardashian's… get the strap."
On Monday, Dillinger took to Instagram to defend his actions. "FREEDOM OF SPEECH FUC KANYE THIS CRIPPPPPPPPPPPPPPPPPP THE REVOLUTION IS ON NOW [sic]," he wrote.
Later that day, he shared a post on Twitter further defending his actions: "STICKS N STONE MAY BREAK YO BONES BUT WORDS WILL NEVA HURT THEE."
Dillinger is an American rapper and record producer from Long Beach, California, who is perhaps best known for his appearance on his cousin Snoop Dogg's classic 1993 single "Gin and Juice".