'F*** Kavanaugh' Lipstick Goes on Sale, With 100% of Profits Going to Charity
If Supreme Court nominee Brett Kavanaugh wants to know how protesters feel about him, he should try reading their lips. Activists have rolled out a new shade of lipstick with a name that sends their message loud and clear: "F*** Kavanaugh."
The "F*** Kavanaugh" lipstick was launched by activist cosmetics company Lipslut, which raised more than $40,000 for Charlottesville riot victims in 2017 with an equally profane shade called "F*** Trump."
"Nominated by you, F*ck Kavanaugh matte liquid lipstick is a cool, calm, and collected deep red," Lipslut says on its website.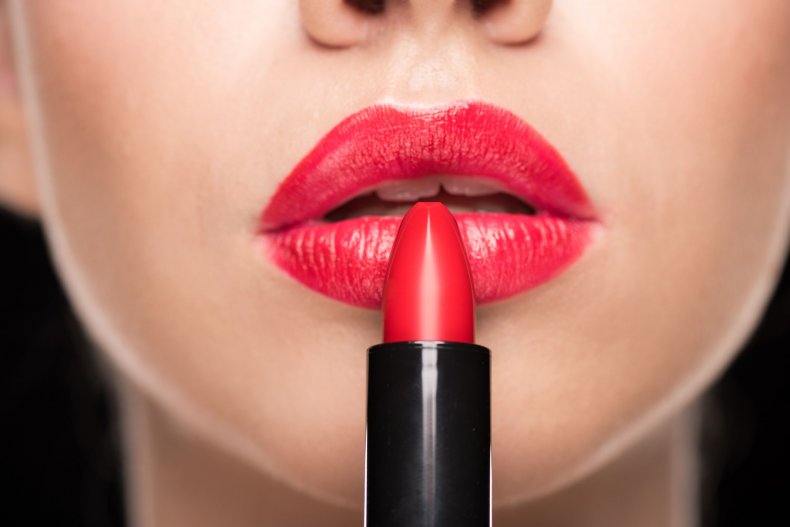 All proceeds of the new maroon-hued lipstick, which costs $19.95 a pop, will be donated towards anti-sexual assault organizations, with the slogan, "100 percent towards charity, 100 percent against assault."
Kavanaugh is facing several allegations of sexual misconduct, with Palo Alto University Professor Christine Blasey Ford first to publicly accuse Kavanaugh of sexual assault. She alleges the judge assaulted her at a house party in the summer of 1982, when both were still in high school.
In an interview with Refinery 29, Lipslut founder Katie Sones says that the shade was inspired by Kavanaugh's own fiery testimony before the Senate Judiciary Committee last week.
"We thought a 'calm, cool and collected' shade would be fitting," Sones said, in an apparent jab at Kavanaugh over his outburst-laden testimony.
The judge has been widely criticized over his behavior during last Thursday's hearing, with more than 1,000 law professors from more than 100 schools calling on the Senate to reject the nomination over his testimony alone.
Sones said she felt the frustration that many women and men across the country have expressed in seeing Ford's accusations dismissed by many Republicans, including President Donald Trump, who mocked the alleged sexual assault survivor during a rally this week.
"While watching the hearing and the events leading up to it, I got so upset seeing women's voices being ignored, doubted, and flat-out denied," Sones told Refinery29.
"If the highest levels of government won't listen to us, who will? To me, this entire mess serves as a microcosm for how thousands of women's experiences and traumas are treated everyday—we had to act," she said.
The organizations that will receive the donations from proceeds of "F*** Kavanaugh" lipstick sales will be chosen "by the people," according to Lipslut.
Read more: White House Says FBI Findings Do Not Support Allegations Against Kavanaugh
Upon purchase, buyers of the lipstick will have the chance to vote on an organization of their choice, including RAINN, NO MORE, the National Alliance to End Sexual Violence and End the Backlog.
All of the proceeds from the lipstick's sales will be donated to anti-sexual assault organizations. As the product description reads, "These organizations are to be chosen by the people, as with every lipstick purchased comes an opportunity to vote." Among the organizations that can benefit from your purchase are RAINN, NO MORE, National Alliance to End Sexual Violence, and End the Backlog, which aims to end the backlog of rape kits yet to be processed by authorities.
According to Lipslut, the brand's lipsticks are also cruelty-free and fully vegan.