How 'F9' Sets Up the All-Female 'Fast and Furious' Spin-Off
F9 has impressed fans since arriving in cinemas, though critics have not been as complimentary. Despite this, fans can now see a major opportunity for spin-offs to continue after the Fast and Furious finales finish the main story of the franchise.
One of these is the all-female franchise, which some of the Fast and Furious women are very happy to talk about.
There are some spoilers ahead for F9: The Fast Saga.
How F9 Sets Up The All-Female Fast and Furious Spin-Off
Jordana Brewster, among other cast members, has expressed her desire to see an all-female Fast and Furious spin-off come out.
Speaking to SiriusXM's Town Hall, she said: "That would be awesome. I've heard those rumors. I think that would be incredible.
"Also, think about all the people we could bring back, right? We could bring back Eva Mendes, who'd be incredible to work with.
"There's Helen Mirren, Charlize Theron, really thrown Nathalie [Emmanuel], me and Michelle [Rodriguez]."
"It would be really, really cool. So, I can't speak to the discussions, but I think it would be awesome. So, fingers crossed."
Nathalie Emmanuel echoed these comments in a conversation with Entertainment Weekly, saying: "I want a girl spin-off. We find a way to bring everybody back, and we make a badass girl Fast movie. I'm so here for that. That's the Fast spin-off that I want, that I demand!"
Emmanuel even cited Lashana Lynch as a potential new cast member who could join their ranks.
Within the new film, F9, there are also some hints about the girls getting out there on their own.
The first comes when Letty (played by Michelle Rodriguez) and Mia (Jordana Brewster) head to Tokyo to track down Han (Sung Kang).
As they are there, Letty tells Mia how much she has struggled with a domestic life of looking after Dom's (Vin Diesel) son Brian on a farm.
Both women clearly miss the action of their missions, which could be enough to fuel a sequel as the men look after the kids while the women head out to work.
Another hint is in the arrival of Cardi B's character Leysa, and Elle, played by Anna Sawai.
Leysa has, in the film, recruited a group of women to act as her crew, who help Dom sneak out of London by posing as Interpol officers at the behest of Queenie Shaw (Helen Mirren.)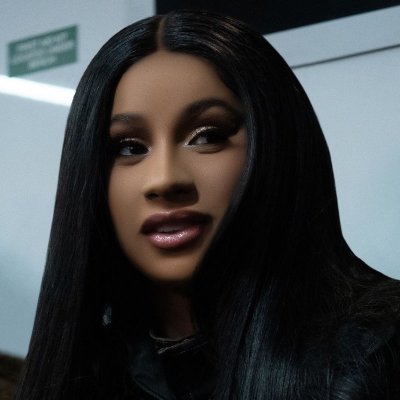 When they meet, Leysa and Dom catch up from when they met in the Dominican Republic some time before, though that meeting has never been shown on screen.
In the short film Los Bandoleros, set before the events of the fourth film, Fast and Furious, Dom and his crew are in the Dominican Republic, meaning there is a period of time where he and Leysa could have met.
Since then she has left her home and started up a crew, after Dom got her a job with Queenie Shaw.
Leysa also says she is "Cara's little sister," and super fans will remember Cara Mirtha (played by Mirtha Michelle) was Han's ex-girlfriend in Fast and Furious, also appearing in Los Bandoleros.
Vin Diesel told Entertainment Tonight the rapper arrived in the franchise "just in time" to feature in the finales, but it may be he is also referring to her presence in the spin-off.
Elle, on the other hand, is linked more closely to Han's return, but showed her fighting prowess in Tokyo when she met Mia and Letty.
Clearly, her fighting skills would be useful, and given her parents were killed, she needs a new family to rely on.
While not hinted in this film, Brewster made clear there are a few women from the franchise who could absolutely return to the fold, making the chances of an all-female movie even higher.
One of these is Eva Mendes, who played U.S. Customs Agent Monica Fuentes in 2 Fast 2 Furious.
While her link to the franchise was a relationship with Brian O'Conner (Paul Walker) she also worked with Roman Pearce (Tyrese Gibson) who was brought into the family by Dom.
It may be her expertise would allow her to sneak the women across borders or help them track down a money-hungry drug lord in an upcoming film.
There is also Nathalie Kelley, who plays Sean Boswell's (Lucas Black) love interest in The Fast and Furious: Tokyo Drift.
She revealed Deckard Shaw's (Jason Statham) involvement in Han's death, and is a formidable racer who could come in handy to the all-female crew.
Leysa's link to Cara could mean Han's ex-girlfriend could also make a return, and given very few people seem to remain dead in this franchise, there's even scope for the return of Gisele (Gal Gadot.)
Finally, the Hobbs and Shaw spin-off movie also introduced some formidable females, including Madam M (Eiza Gonzalez) a fixer with her own crew, and Hattie Shaw (Vanessa Kirby) the sister of Deckard.
While Brewster confirmed to Joe there had been "unofficial talks" about the movie, the list of major stars who could join the ranks may tip the balance in its favor.