FAA Issues Over $161K in Fines to 8 Airline Passengers, Largest One Over $40K
The Federal Aviation Administration issued over $161,000 in fines to eight airlines passengers regarding incidents with alcohol, with the largest one being over $40,000, according to the Associated Press.
None of the passengers have been identified. The passengers in question are allowed to contest the fines. However, the airline crews were forced to divert the planes for some of the passengers' behavior.
Over this past year, over $1.45 million in fines have been issued, according to CNN. The largest announcement of fees was over $500,000 against 34 alleged unruly passengers, the FAA reported.
It was also reported that more than 5,000 incidents of rowdy passengers have been reported to the FAA. Of those, nearly 4,000 have been mask-related incidents.
At the beginning of November, 37 of the most serious cases were sent to federal court, as the FAA isn't allowed to prosecute airline passengers.
The fines are part of the FAA's zero-tolerance campaign signed in January earlier this year. Passengers with disorderly conduct could face criminal charges, lifetime bans from airlines, as well as fines, according to NBC News.
"Flying is the safest mode of transportation and I signed this order to keep it that way," FAA Administrator Steve Dickson said.
In a typical year, the FAA sees between 100 to 150 cases regarding passengers' rowdy behavior, according to NBC News. This year, cases have surged exponentially, despite low numbers of passengers because of the pandemic.
Over 4 million people are expected to fly over the Thanksgiving holiday, a travel volume that is close to pre-pandemic numbers, The Cincinnati Enquirer reported. With that in mind, airlines are asking passengers to please follow safety and health instructions and wear masks.
For more reporting from the Associated Press, see below.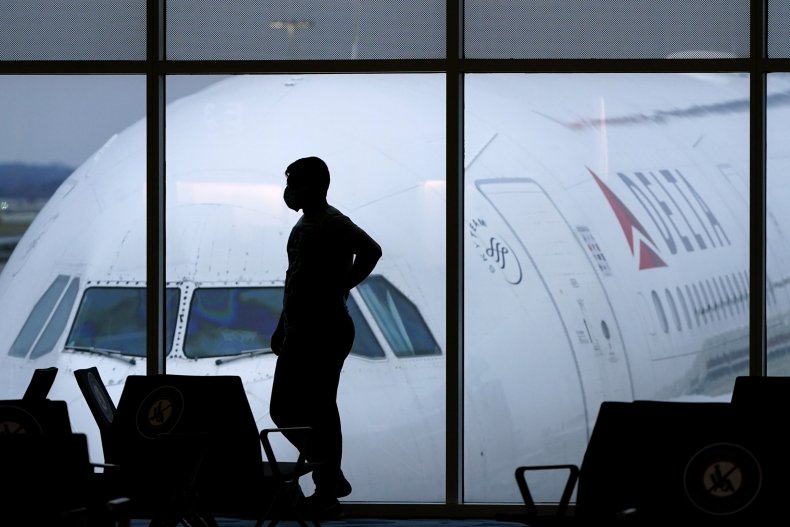 The FAA said the biggest single proposed fine, topping $40,000, involves a passenger who brought alcohol on the plane and drank it, smoked marijuana in the lavatory, and sexually assaulted a flight attendant on a Southwest Airlines jet in April.
Police arrested the passenger after the plane from San Jose, California, landed in San Diego, and charged the person with resisting arrest and public intoxication, according to the FAA. It was not clear why the passenger was not charged with assault. The FAA does not have the authority to file criminal charges.
Most of the incidents have involved passengers refusing to follow the federal requirement for passengers to wear face masks while on planes, but nearly 300 have involved intoxicated passengers, according to the FAA.