The Federal Aviation Administration said Friday it will no longer award commercial astronaut wings after this year because there are too many people launching into space.
The wings will be replaced with an online registry instead, according to the Las Cruces Sun-News. This does not affect NASA's astronauts getting their wings, because they will still receive theirs from the space agency.
"The Astronaut Wings program, created in 2004, served its original purpose to bring additional attention to this exciting endeavor. Now it's time to offer recognition to a larger group of adventurers daring to go to space," said FAA Administrator Wayne Monteith in a press release, the Orlando Sentinel reported.
The FAA will award wings to all 15 people who have gone to space for the first time this year through U.S. private flights. Among the awardees are Blue Origin founder Jeff Bezos and Virgin Galactic's Richard Branson. The companies also awarded those who went to space their version of astronaut wings after the flights.
The four people who were on SpaceX's first private flight into orbit last September qualified for FAA commercial astronaut wings, as well.
The news dropped just a day before Blue Origin is scheduled to launch from West Texas with former NFL player and TV personality Michael Strahan on board. Strahan, along with five other passengers, will be eligible for the astronaut wings, since the FAA's program won't end until Jan. 1.
This would bring the total number of people awarded commercial wings to 30. Currently, there are 24 recipients, according to the FAA. The first recipient, Michael Melvill, received his in 2004. He flew suborbital flights on a rocket plane manufactured by Scaled Composites, which is an early version of the space plane Virgin Galactic has for its space flight program, the Las Cruces Sun-News reported.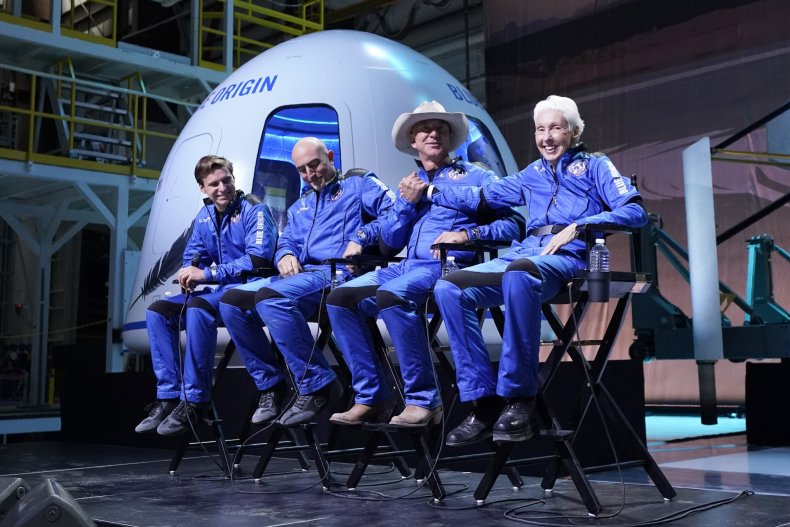 Earlier this year, the FAA tightened up its qualifications, specifying that awardees must be trained crew members, versus paying customers along for the ride. But with the program ending, the decision was made to be all-inclusive, a spokesman said.
Future space tourists will get their names put on a FAA commercial spaceflight list. To qualify, they must soar at least 50 miles (80 kilometers) on an FAA-sanctioned launch.
"The U.S. commercial human spaceflight industry has come a long way from conducting test flights to launching paying customers into space," the FAA's associate administrator Wayne Monteith said in a statement. "Now it's time to offer recognition to a larger group of adventurers daring to go to space."
The Associated Press contributed to this report.