Fab Four Fwends: Wayne Coyne on his Favorite (and Least Favorite) Beatles Songs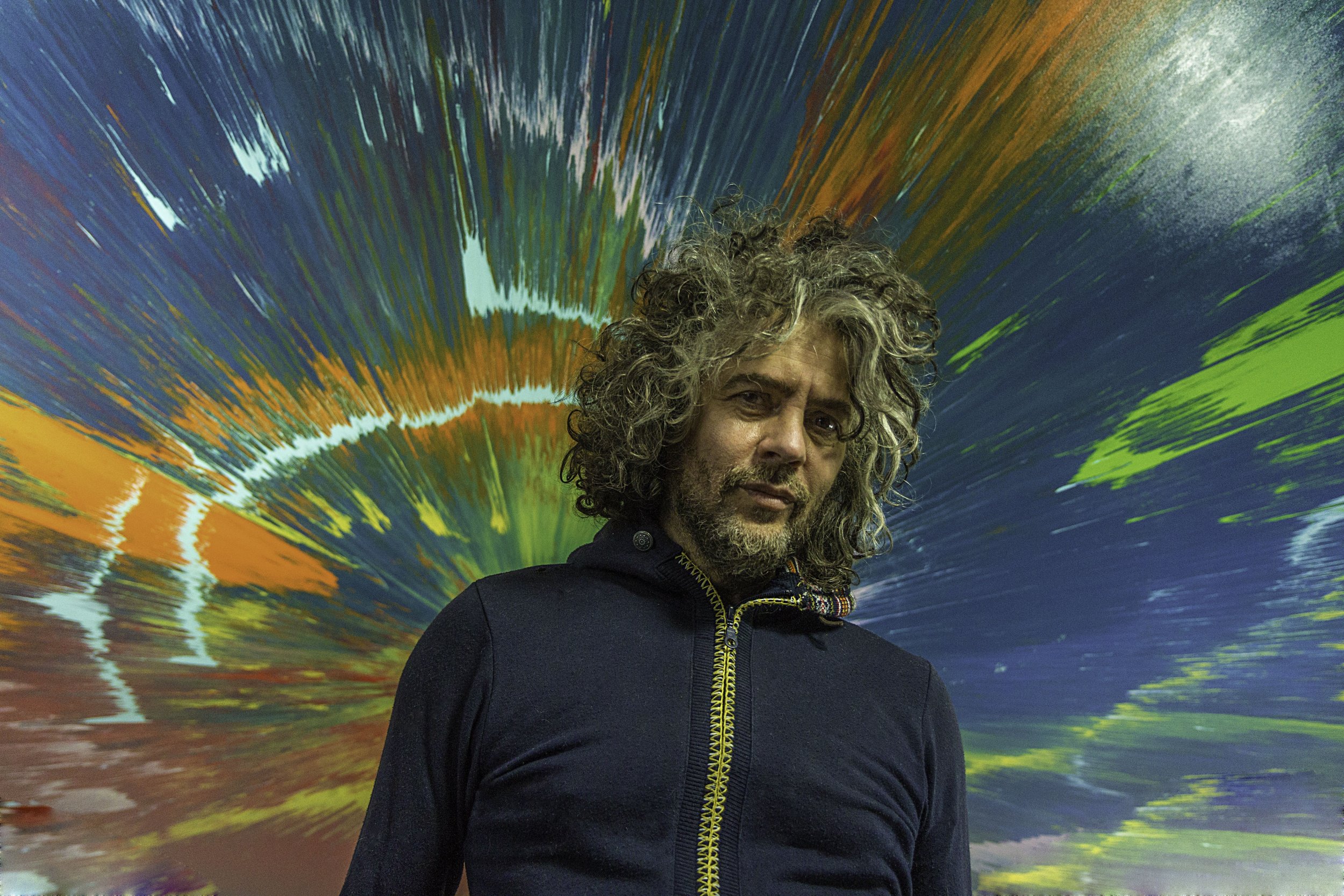 The Flaming Lips's latest project goes out to Beatles fans who wish Sgt. Pepper's Lonely Hearts Club Band contained a few more nightmarish synths, noise jams and guest appearances by Miley Cyrus. It's called With a Little Help From My Fwends, and, yes, it's a willfully bizarre song-by-song tribute with a guest list that ranges from Moby and Dinosaur Jr.'s J Mascis to Foxygen and Tegan and Sara. Here's an exclusive clip regarding the making of the album:
Having spent 30 years refining their own brand of psychedelia, the Lips were spurred to cover the full LP after recording "Lucy in the Sky With Diamonds" with Miley Cyrus. "Everybody around us, more reasonable-minded people, were like, 'Don't just put out a song! Why don't you put out a whole record?'" frontman Wayne Coyne told Newsweek. (The group similarly covered Pink Floyd's Dark Side of the Moon in full in 2009, with help from Henry Rollins and Coyne's nephew's band, Stardeath and White Dwarfs.)
In an interview, Coyne revealed that the band is already cobbling together material for an original album ("We're kind of accepting and rejecting and stumbling upon little things") and that the Lips are doing quite fine without drummer Kliph Scurlock, who departed under fraught circumstances in March. "Kliph never really recorded with us," Coyne explained. "There were a lot of things that he resisted, that we knew he didn't like to do. I think in a sense it's a lot better without him because you don't have someone that's so resistant to everything. Everybody now is very open."
In the spirit of the Fwends project, we asked Coyne to discuss his favorite (and least favorite) Beatles tracks. This is his playlist and comments, as dictated over the phone while Coyne drove around Oklahoma City in his car "because it's the only place I have a phone charger."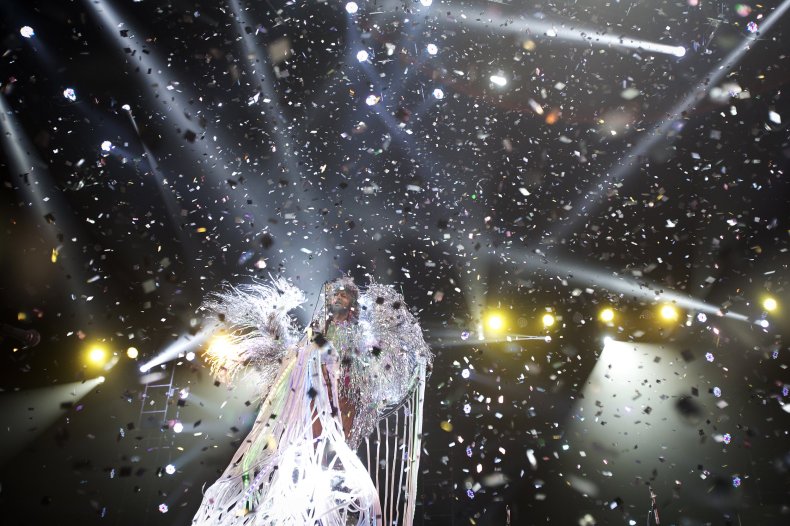 "A Day in the Life": "The 'Day in the Life' song is one of the marks of the sheer genius of not just John Lennon but the Beatles as singers, as players, as arrangers, as conceptualizing. It's just a timeless, eerie, strange song. Even by songwriters' standards, it's like 'What the fuck are they doing there?' If you're a band that likes to make their own records and have their own recording studio, like we are, it's just compelling to think about how did they do this and how did they arrange this and how did they make these things happen."
"Lucy in the Sky With Diamonds": "['Lucy in the Sky...'] is so famously connected to LSD and all that stuff. It's never out of the realm of being considered drug music and all that. Even if you didn't like the rest of Sgt. Pepper's or what it meant...I think those are by anybody's standards stellar, stellar recordings. I was born in 1961, and my older brothers and my older sister and all their crazy friends—they loved a lot of music, but they loved, loved, loved the Beatles. The Beatles have been a presence in my whole life."
"Strawberry Fields Forever": "I remember my brothers and their friends listening to that and hearing the end of that, where John Lennon says, 'I buried Paul.' Everybody was thinking that Paul McCartney was dead. All that mythology and all that stuff that was made up then. I was 8 or 9years old, and I fucking totally believed it and was like, 'This is great! John Lennon's singing about Paul, but Paul's dead and there's another Paul taking his place!'… Back then you didn't really think about, Well, this is on this record and this is on this record. It wasn't until I got a little bit older that I was like, 'Oh, that's an album that has these songs, and that's another album that has these songs.' All that is all jumbled together. But I think 'Strawberry Fields Forever' is the starting point of where it really had the biggest impact on me."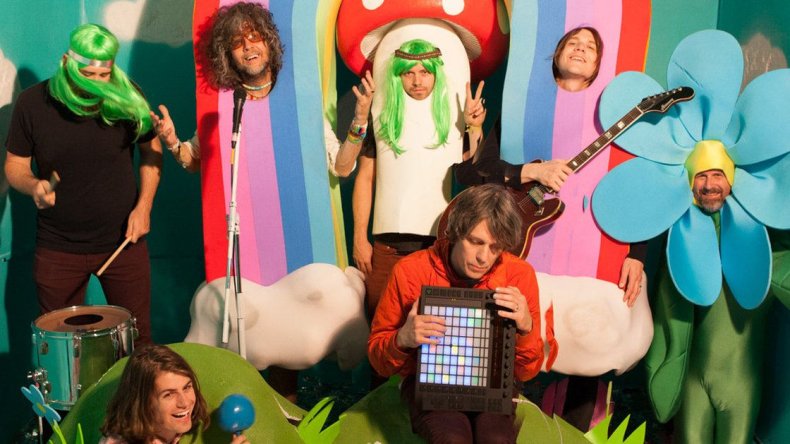 "Tomorrow Never Knows": "I remember talking to the guys in the Chemical Brothers, and it's almost like their whole existence is built on 'What the fuck is happening in that song?' It's such a compelling recording. It really is uncanny to think if the Beatles are primarily a vocal group and then suddenly they're songwriters. There are a billion tricks about how to be expressive and how to write songs. And one of their greatest songs is just one note. It's a beat that repeats and it's one note on the bass and it's not even something a songwriter would even need to write. It just fucking blows your mind. They did that! They were already experimental, but it's as experimental a song as there ever is, but it's done by this group that's really a pop group! I think that's why people love the Beatles. It almost seems like anything is possible. You just have to fucking go for it."
"I Want You (She's So Heavy)": "Again, here's a guy that writes these songs that are so expressive and so musical, and here's just this very strange riff. At the end of it, there's this chord sequence that's a completely John Lennon-esque chord sequence. You're like, 'Fuck, who would come up with that?' And it just repeats over and over and over. It's like this giant metallic wind is blowing through it, little by little, getting louder, louder, louder. And they just jam on this thing. There's no melody, there's no lead guitars and things, it's just grinding away at this series of chords. For musicians, it's like, 'Why the fuck would they do that!' Because your mind gets very preoccupied with lyrics and melodies and arrangements, and suddenly it's like, they just play this chord sequence over and over! It's fucking mind-blowing.… A lot of their music is really impressionistic. It makes you think this is happening. But actually something else is really happening."
"Got to Get You Into My Life" (least favorite): "I think there's that one. I forget the name of it. I don't always like the big horn sections.… [Starts singing: "I was alone...I didn't know it at the time!"] It's a Paul song. But there are some John Lennon songs I don't like as well. [Remembers song title] 'Got to Get You Into My Life'! I wouldn't personally play it. That's probably one I don't like."