Face-Mask Confrontation Sees Mom Allegedly Encouraging Child to Punch School Bus Monitor
A New York mother is facing harassment charges after a heated dispute over her child wearing a mask.
Laine Mulye, 35, of Macedon, New York, got into a physical dispute with a school bus monitor on Thursday after her child was told they had to wear a face mask, according to a report from local news station, WROC. During the incident, Mulye allegedly encouraged her child to punch the monitor over their enforcement of the district's rules.
The Macedon Police Department confirmed to WROC that Mulye was taken into custody and transported to Wayne County Jail on Thursday. She now faces charges of second-degree harassment and endangering the welfare of a child. She also appeared in court on Friday on an order of protection request.
The Macedon Police Departmentsent Newsweek an arrest report for Mulye that confirmed the preliminary details of her arrest. They also provided a mugshot from her arrest.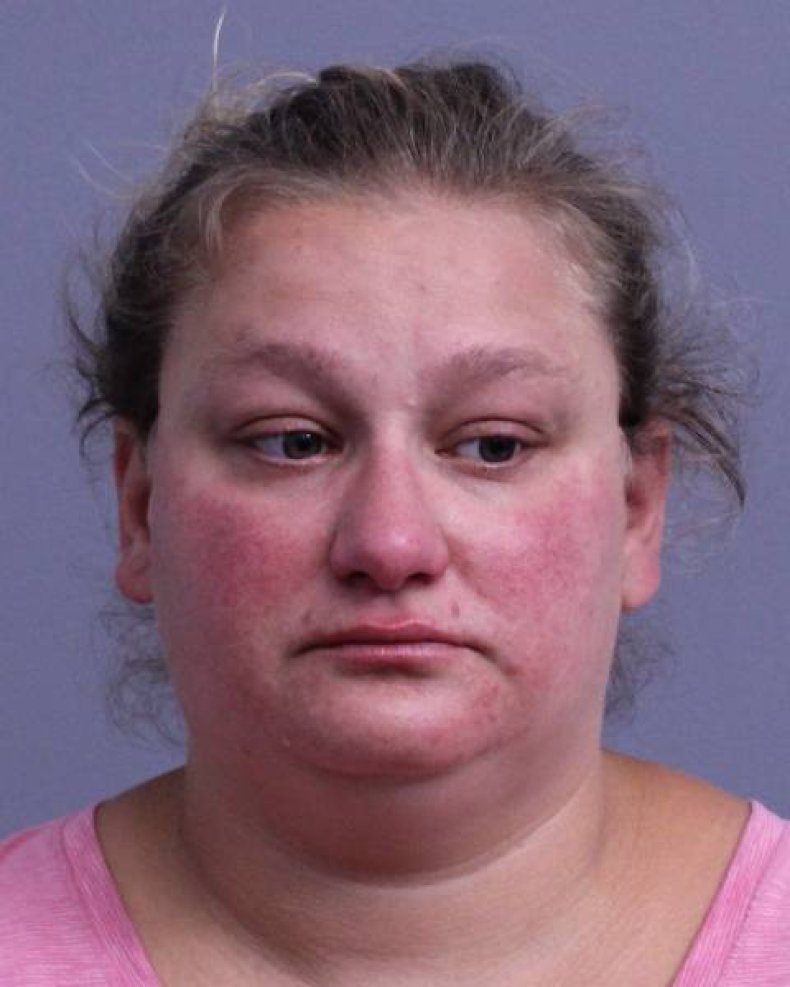 In a statement, the Gananda Central School District defended the employee involved as well as its mask mandate. Like other districts across the country, Gananda Central requires students and staff to wear face masks in buildings and buses unless a medical exemption is given by a doctor. Superintendent Shawn Van Scoy said that "everyone needs to wear a mask unless [they] have that exemption."
"First and foremost, the safety of our students and our staff is always our main priority, and we take it very seriously," Van Scoy said in the statement. "Unfortunately today a parent physically engaged a member of our transportation team while that staff member was simply trying to do their job.
"We will support our staff in all measures concerning their safety. Our transportation staff are hardworking, dedicated employees, and it is inappropriate that anyone would physically engage with them while they're doing their job. Under no circumstance should any of our staff members be physically or verbally attacked, and if an incident does rise to the level of a crime, we will support the filing of a police report."
Macedon is a town of roughly 9,000 located in New York's Wayne County. It is situated around 20 miles east of Rochester.
New York Governor Kathy Hochul mandated masks statewide for all school employees and students older than 2 on her first day in office, barring any legitimate medical exemptions. She later instituted a policy that required all faculty members in the state to either show proof of vaccination or submit to weekly COVID-19 tests.
New York City schools, the largest public school district in the U.S., mandated vaccination for all employees in late August, following the FDA's approval of the Pfizer vaccines. Around 63 percent of those employees the mandate covered were already vaccinated at the time.
Update, 9/13/21, 3:37 p.m. ET: This story has been updated with Laine Mulye's arrest report and mugshot.