Does Wearing a Face Mask Lower Oxygen Levels? Doctor Disproves Myth in Video
A doctor has disproved the myth that face masks or coverings lower oxygen levels in a viral video posted to Twitter.
Maitiu O Tuathail, a doctor in Dublin, posted the video and said: "Getting asked 'Does wearing a face mask lower your oxygen levels' repeatedly by patients today! Based on what they are reading on social media.
"Face coverings/masks don't reduce your oxygen levels! I managed to get six face masks on + it had no effect on my oxygen levels!"
In the video, the doctor can be seen placing six masks on his face while his oxygen levels remain at 99.
The video has more than 550,000 views at the time of writing, but some Twitter users are still not convinced that face masks do not impact oxygen levels. O Tuathail spoke to Newsweek and disproved some other common misconceptions about wearing face masks.
Are oxygen levels affected more depending on how long you wear a mask?
"No, we know this since surgeons and anesthetists have had to wear masks for hours, some surgeons have to wear masks for eight to 10 hours and this does not affect their oxygen levels.
"You could wear a mask for days on end and it doesn't reduce your oxygen levels. Surgeons will often wear face masks or surgical masks for hours on end and if it did affect their oxygen levels they wouldn't be able to continue to operate.
"So it is totally factually inaccurate to state that face masks cause to your oxygen levels to lower the longer they are worn. It is just not true. You can wear a face mask for as long as you like and it does not affect your oxygen level."
Can age or health conditions affect how oxygen levels are impacted by wearing a mask?
"No, the only thing that can impact your oxygen levels is an underlying medical condition. So for example, if you're a smoker, if you've smoked in the past, or if you have an underlying medical condition like asthma or CPOD [Chronic obstructive pulmonary disease].
"Those underlying medical conditions can affect your oxygen level and there are people who have CPOD or smokers, who have oxygen levels in the low 90s. But if those people wear a face mask or a face covering it won't lower their oxygen levels more.
"There has been a huge amount of scientific research done into this and whether you have underlying lung conditions or not, face masks and face coverings do not lower your oxygen levels."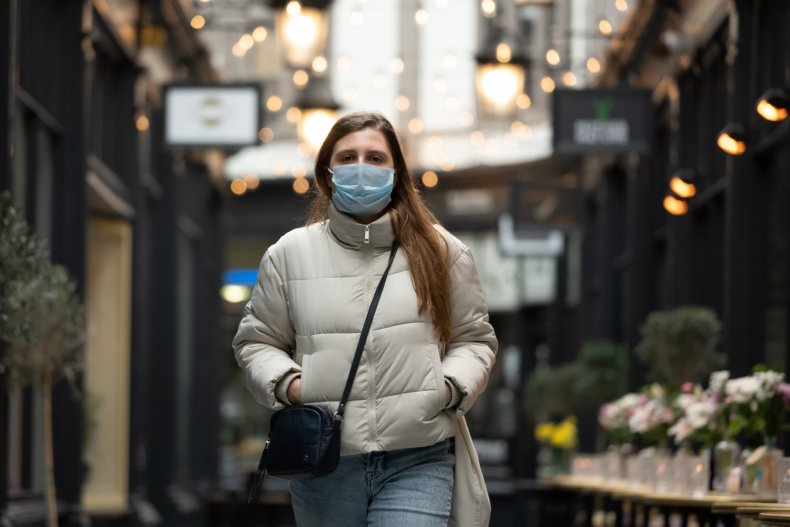 Can different kinds of face masks impact oxygen levels?
"The most common mask we should all be wearing if we're not healthcare professionals are cotton coverings. Oxygen molecules are so small that they can permeate through whatever the fabric is.
"They can permeate through cloth, they can permeate through surgical masks. It's not to do with what's blocking your face, oxygen can get through no matter what."
O Tuathail isn't the first doctor to debunk the misinformation surrounding masks that is spreading on social media. JOE shared a video of multiple doctors and medics disproving that masks lower oxygen levels, with one medical professional seeming to wear a whole box of face masks without being deprived of oxygen.
The Centers for Disease Control and Prevention (CDC) "recommends all people 2 years of age and older wear a cloth face-covering in public settings and when around people who don't live in your household, especially when other social distancing measures are difficult to maintain."
The CDC recognizes that wearing a face-covering may be difficult for some people, but recommends that they consider alternatives, depending on why they cannot wear a mask.
For example, the CDC recommends that people who are deaf or hard of hearing—and would be unable to lipread if they were wearing masks—should consider using a clear face covering.
Other groups of people who may not be able to wear face masks but should consider an adaptation or alternative include young children, "people who work in a setting where cloth face coverings may increase the risk of heat-related illness or cause safety concerns due to introduction of a hazard," and "people with intellectual and developmental disabilities, mental health conditions or other sensory sensitivities."
Nevertheless, the CDC says: "Cloth face coverings are a critical preventive measure and are most essential in times when social distancing is difficult.
"If cloth face coverings cannot be used, make sure to take other measures to reduce the risk of COVID-19 spread, including social distancing, frequent hand washing, and cleaning and disinfecting frequently touched surfaces."