Face Transplant: Widow Meets the Man Who Received Face From Her Dead Husband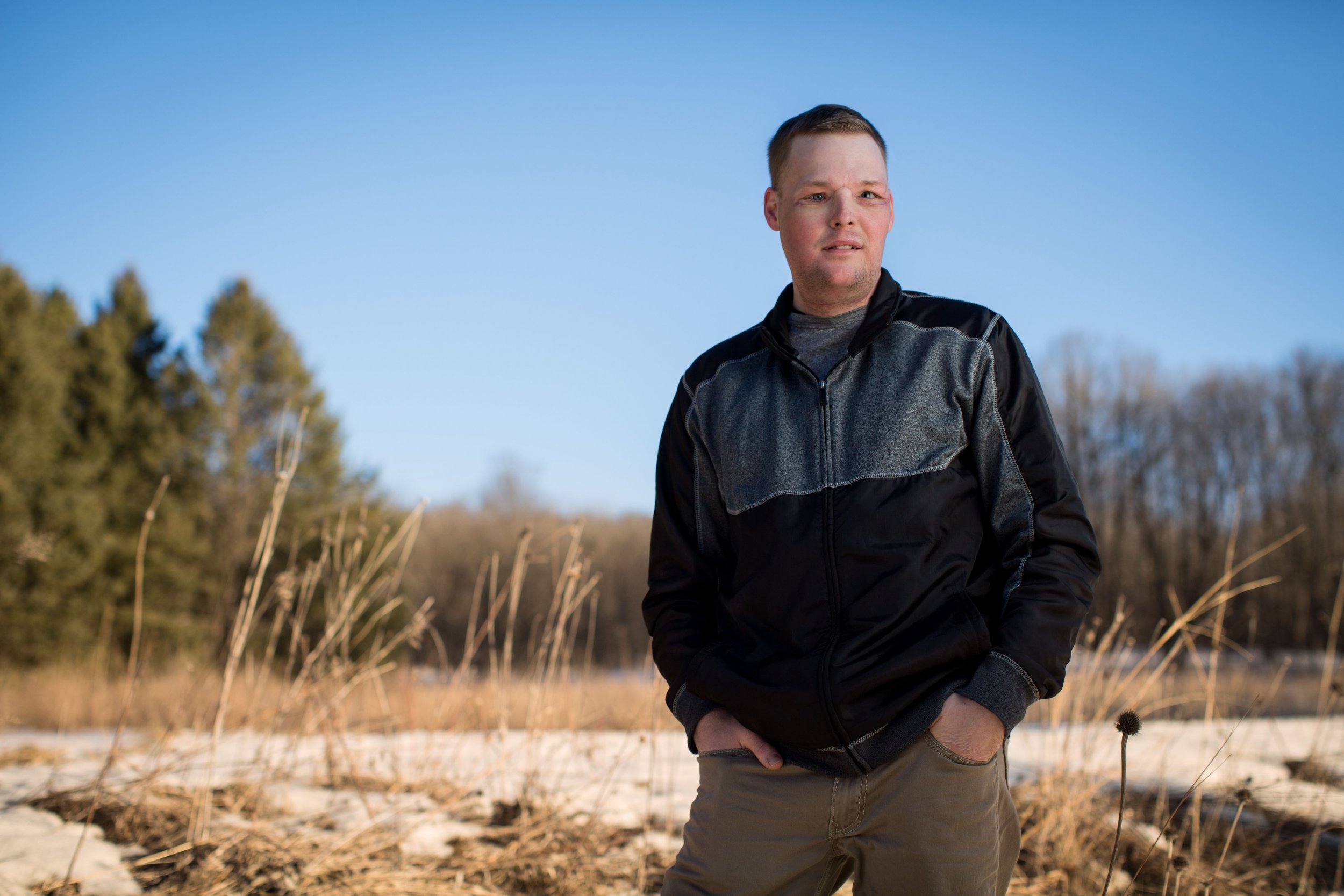 After almost two years of not seeing her husband, Lilly Ross finally glimpsed the familiar features on the face of a stranger. At the Mayo Clinic in Minnesota, Ross met Andy Sandness, who received a face transplant from her dead husband nearly a year and a half prior, reported The Telegraph.
Related: Can Men Get Breast Cancer? Yes, and Checking for Lumps Can Save Them
Sandness had gone nearly 10 years without a face. In 2006, battling severe depression, Sandness attempted suicide by placing a gun under his chin and firing. It was only two days before Christmas, reported CBS Minnesota. The Wyoming resident was taken to the hospital, but although doctors were able to save his life, little remained of his face. Sandness was left without a nose or jaw and just two teeth.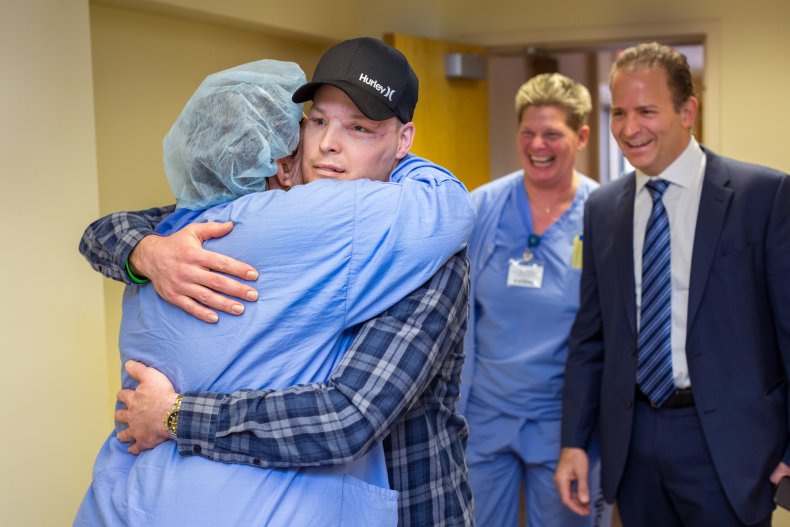 Ross lost her husband, Calen, to suicide in 2016. The two had been high school sweethearts and she ultimately decided to donate his face, despite initial hesitation. As The Telegraph writes, she was eight months pregnant when making the decision and wanted her future child to know that their loss helped make someone's life better.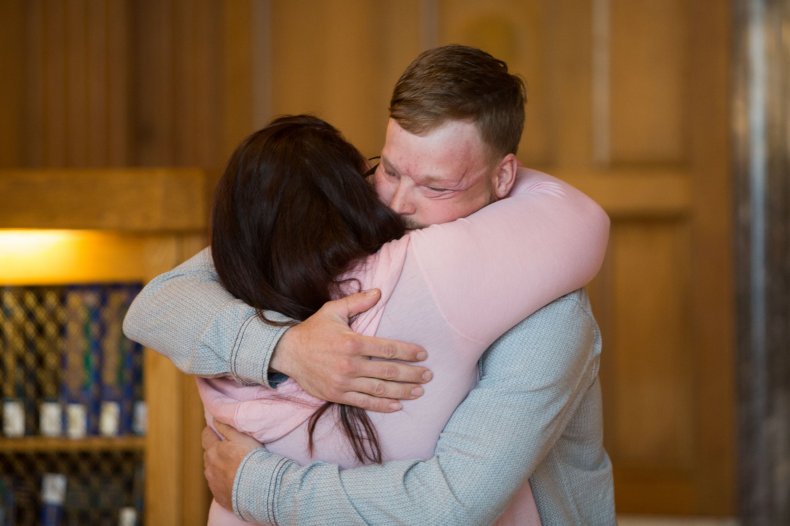 Sandness joined the waitlist for a face transplant in 2016. Calen ended up being Sandness' perfect match, reported ABC. The two men were of similar ages, blood type, skin tone and facial structure. In fact, the outlet writes that Sandness' physician, plastic surgeon Dr. Samir Mardini, said the two were so genetically similar they could have been cousins.
Sandness' surgery took more than 50 hours for doctors to restore his face, nose, jaw, teeth, cheeks, facial muscle and skin, reported Fox News.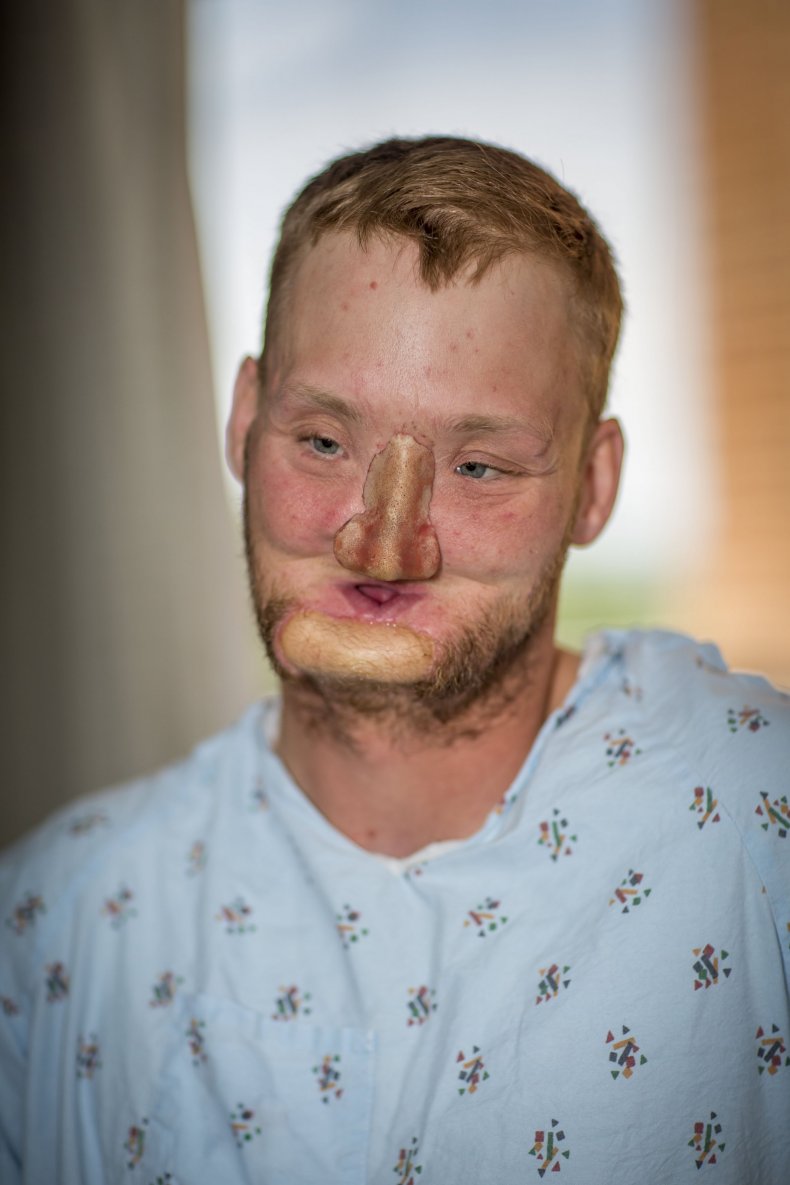 Last month, Ross and her son Leonard met Sandness at the Mayo Clinic after the hospital arranged for the families to connect.
Sandness reassured Ross of her difficult decision.
"I wanted to show you that your gift will not be wasted," Sandness told Ross, according to ABC.
The new face has drastically changed Sandness' life. He can once again take pleasure in simple things like eating pizza. He's even been promoted since having surgery. And whereas he previously spent most of his time isolated, Sandness is enjoying life once again.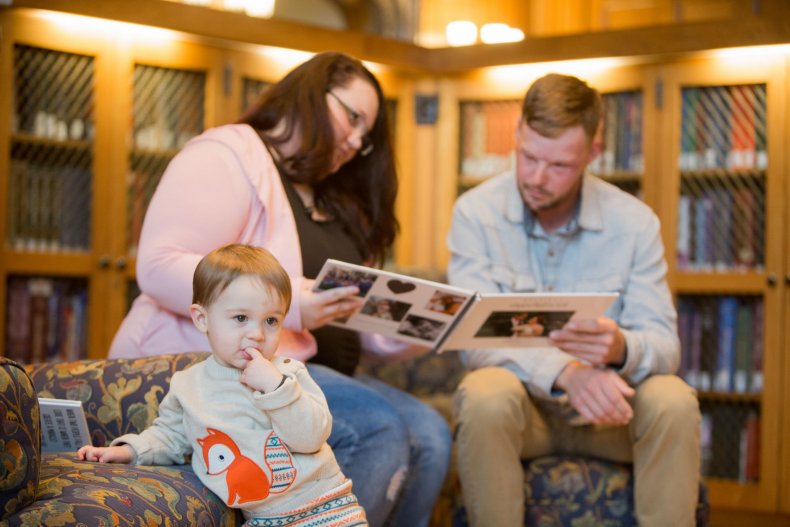 "I wouldn't go out in public. I hated going into bigger cities," he told The Telegraph. "And now I'm just really spreading my wings and doing the things I missed out on—going out to restaurants and eating, going dancing."
For Ross, the surgery has also given her some peace.
"Meeting Andy, it has finally given me closure," she said to ABC, her voice choking as it trailed off.
SaveSave