FaceApp Challenge: Everything You Need to Know About the App People Are Using to Age Themselves
If you visited Twitter or Instagram at all this weekend, you almost certainly saw some of your friends or celebrities sharing uncanny images of themselves, but looking a whole lot older. No, they didn't step into a time machine to snap a selfie, or age overnight. They used an application called FaceApp, that has the ability via artificial intelligence to suggest what we may look like in 40 or 50 years.
So what is this app making us fast forward to our future selves, and do you dare to use it yourself?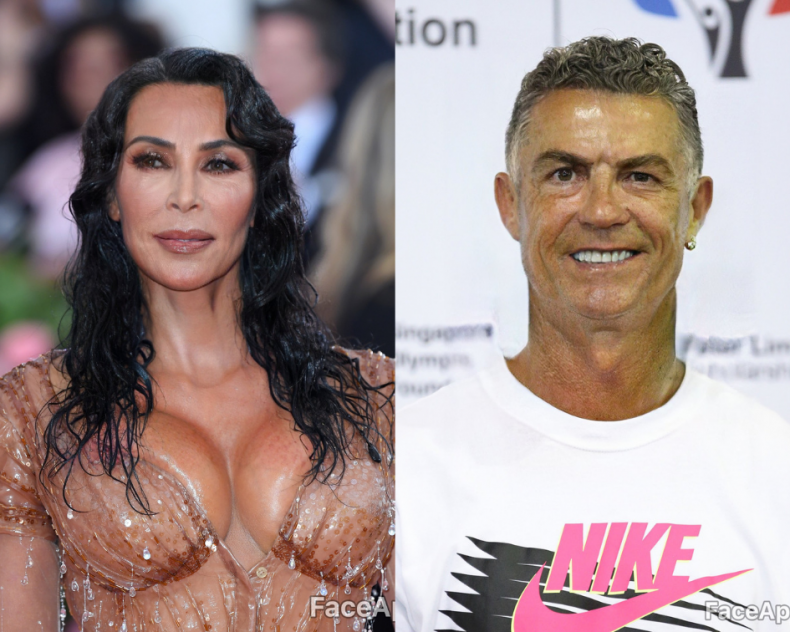 What is FaceApp?
FaceApp is a free mobile application available in the Apple App Store and on Google Play for Android devices. Using artificial intelligence, the app creates realistic transformations of users' faces using various filters and features. The app has been reviewed almost 200,000 times in the App Store, and carries a 4.7 rating.
FaceApp first went viral in 2017, but with many updates since then, the technology has become even more realistic, causing it to go viral once again. The free version offers a limited choice of filters, but don't worry, the one that ages you is available for free. You also have options to change your face, including changing your mouth to a smile, change the color of your hair, and swap genders.
You're also able to go back in time, even though the younger filters for some reason aren't as realistic, and aren't as much fun to use. Maybe because we already know what we looked like when we were younger, so the app's success rate with that transformation is lower since users have no idea what they're going to look like in the future.
How does FaceApp work?
FaceApp was developed by a small team out of Saint-Petersburg, Russia.
"We developed a new technology that uses neural networks to modify a face on any photo while keeping it photorealistic. For example, it can add a smile, change gender and age, or just make you more attractive," founder and CEO Yaroslav Goncharov told TechCrunch.
And Goncharov explains that the fact that FaceApp is so realistic is what sets it apart from any of its competition.
"Our main differentiator is photorealism," he said. "After applying a filter, it is still your photo. Other apps intentionally change a picture in a way it is entertaining, but not a real photo anymore."
You can either take a photo through the app's camera functionality, or get one from your pre-existing gallery. However for security reasons, be wary of any app that asks for access into your personal gallery. FaceApp, like most apps, has a privacy page detailing how they use user content. There, the app does admit that they "may share User Content and your information with businesses that are legally part of the same group of companies that FaceApp is."
"We also may share your information as well as information from tools like cookies, log files, and device identifiers and location data, with third-party organizations that help us provide the Service to you," the privacy policy continues.
This is normal for many apps, but if it's something that deters you, maybe just download it for a bit, and then scrap it when you're done.
FaceApp controversy
Currently, there's a "Hollywood" filter. We're not quite sure exactly what this one is supposed to do. But Mashable reported that back in 2017, there was a "hot" feature, that came under fire when users noticed the app lightened people's skin as a way to make them more desirable.
"We are deeply sorry for this unquestionably serious issue," wrote Goncharov when the app came under fire for being racist. "It is an unfortunate side-effect of the underlying neural network caused by the training set bias, not intended behavior. To mitigate the issue, we have renamed the effect to exclude any positive connotation associated with it."
It was renamed to "spark" - which may have been renamed again to "Hollywood," since that feature seemingly makes the user more attractive.