Facebook Asks Users Their Opinion on Sexual Images of Underage Teens
Facebook has been criticized after circulating a survey among users asking how the website should react to posts where adults solicit sexual images from children.
The move was branded "nonsense" by a leading children's charity and "stupid and irresponsible" by a British politician, leading the U.S.-headquartered tech company to stress that it had already binned the questionnaire.
The survey read: "There are a wide range of topics and behaviors that appear on Facebook. In thinking about an ideal world where you could set Facebook's policies, how would you handle the following: a private message in which an adult man asks a 14-year-old girl for sexual pictures." It gave a multiple-choice selection of answers.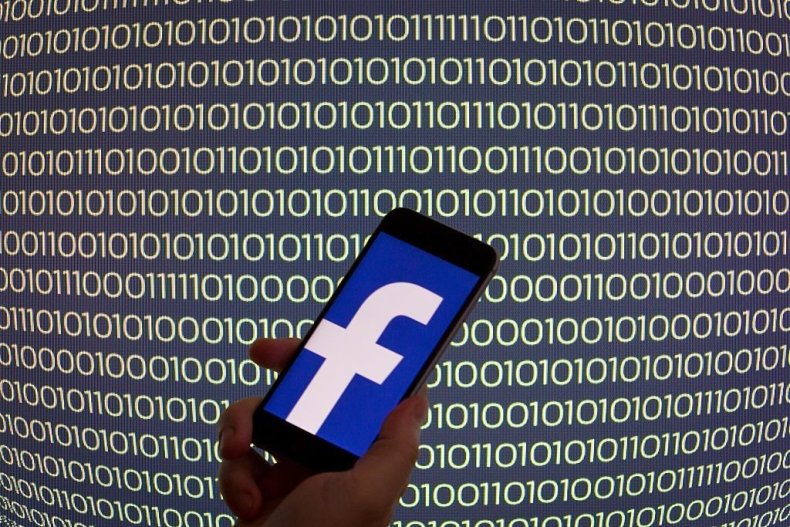 The responses included "This content should be allowed on Facebook and I would not mind seeing it" and "I have no preference on this topic."
Using the same question, the survey went on to ask the recipients who they believed should be "deciding the rules" in such exploitation cases. Survey answers included "Facebook decides the rules on its own" and "Facebook users decide the rules."
"Facebook's decision to crowdsource views on how to deal with a criminal offence is hugely concerning," Andy Burrows, associate head of child safety at children's charity NSPCC, told Newsweek. "We need robust moderation coupled with reporting to police. It shows yet again why government needs to step in and force all social networks to meet a set of universal standards to keep children safe. Otherwise this kind of nonsense is exactly what you get."
It remains unclear how long the survey was in circulation or how many people were asked to take part in it. Screenshots were first posted to Twitter around March 4.
In a statement shared with Newsweek via email, a Facebook spokesperson said: "We sometimes ask for feedback from people about our community standards and the types of content they would find most concerning on Facebook. We understand this survey refers to offensive content that is already prohibited on Facebook and that we have no intention of allowing so have stopped the survey.
"We have prohibited child grooming on Facebook since our earliest days; we have no intention of changing this and we regularly work with the police to ensure that anyone found acting in such a way is brought to justice."
In response to one tweet discussing the survey, Guy Rosen, Facebook's VP of product, admitted that the choice of question had been an error.
"We run surveys to understand how the community thinks about how we set policies," he wrote on March 4. "But this kind of activity is and will always be completely unacceptable on [Facebook]. We regularly work with authorities if identified. It shouldn't have been part of this survey. That was a mistake."
British politician Yvette Cooper branded the survey "stupid and irresponsible."
She told The Times: "Adult men asking 14-year-olds to send sexual images is not only against the law, it is completely wrong and an appalling abuse and exploitation of children. I cannot imagine that Facebook executives ever want it on their platform but they also should not send out surveys that suggest they might tolerate it or suggest to Facebook users that this might ever be acceptable."