Facebook Accused of Canceling Advertising for 'CancelCon' Event Starring Ben Shapiro, Dennis Prager
The organizers behind a virtual convention where the idea known as "cancel culture" will be discussed by conservatives that progressive activists have sought to silence online claims they are being censored by Facebook.
The convention, dubbed CancelCon, is set for streaming on Thursday and features Ben Shapiro, Dennis Prager, Adam Carolla and Dave Rubin, but while organizers say they have been trying since Friday to advertise their event on Facebook, the giant social-media firm keeps canceling their ads.
CancelCon is co-sponsored by No Safe Spaces, a movie that explores free speech and was the top political documentary last year at the box office, and Young America's Foundation, a conservative youth organization.
Justin Folk, the director of No Safe Spaces, showed Newsweek his list of about a dozen attempts to place an ad for CancelCon at Facebook, where the status would move from "pending review" to "active," then to "inactive" usually within minutes.
"Our social-media consultant has notified Facebook of the problem and they are never able to resolve it," Folk told Newsweek. "We're still trying to buy ads, but none are running and Facebook just has no explanation as to why."
Facebook did not respond to Newsweek's multiple requests for comment.
CancelCon is also set to stream on several Facebook pages, but Folk says it will also stream away from Facebook, such as at YouTube and NoSafeSpaces.com.
"We can't rely on Facebook because things just mysteriously go away with no explanation," Folk said.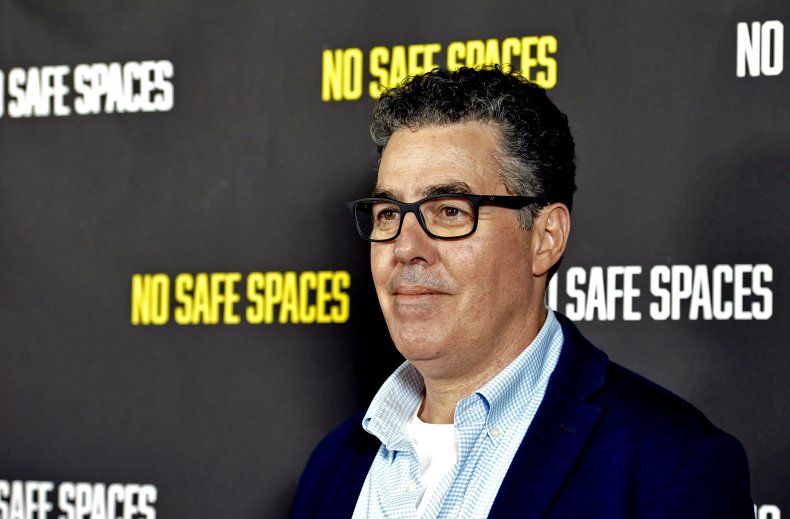 Conservatives have long complained about what they say are vague and biased rules for posting on Facebook and its alleged lack of transparency in enforcing them.
Two years ago, U.S. Sen. Ted Cruz of Texas at a Capitol Hill hearing accused Facebook founder and CEO Mark Zuckerberg of political bias, noting that it had shut down pages from President Trump supporters Diamond and Silk as well as posts from a Fox News reporter and a page dedicated to "Chick-fil-A appreciation day" that was launched by former Arkansas Gov. Mike Huckabee.
Facebook has also been under pressure from the left to be more proactive in taking down objectionable material ever since its involvement in a scandal involving Cambridge Analytica that some say helped Trump win the presidency.
And in July a coalition of progressive groups organized a Facebook boycott claiming that the far right was using the platform to spread hate. While lots of companies said they would not advertise on Facebook in July, many—Starbucks, Clorox, Adidas—did so without explicitly joining the boycott.
Facebook was also accused by conservatives of hiding any positive news concerning the coronavirus pandemic, noting that in one example it took down or tagged as spam links to a news story saying that actor Tom Hanks was feeling well after testing positive for COVID-19.
Folk, meanwhile, said he and the rest of the CancelCon organizers are still trying to promote their event on Facebook.
"Our marketing was supposed to run over the weekend. It's just ironic that Facebook is canceling ads for 'CancelCon,' given the topic of the convention," he said. "It's fairly common behavior for them. They just cancel opinions they dislike and never say why."