Who Is Aleksandr Kogan? Facebook Data Expert Brushes off Russia Links, Says Cambridge Analytica Lied
Aleksandr Kogan, the Cambridge Analytica-linked expert at the center of the recent Facebook scandal, told the U.K. government on Tuesday that despite links to a St. Petersburg university, his data was not abused by the Kremlin.
His work there—allegedly a study on cyberbullying—was funded by a block grant provided by the Russian government. But Kogan told British politicians that he believes all modern superpowers, including the U.K., U.S. and Russia, have similar interests in election interference and social media influencing.
"You could make the same argument about the U.K. government and the U.S. government funding anything," he said. "Both countries are very famous for their spies. There's a long history of the United States interfering with foreign elections and doing the exact same thing. In general, I would say the governments that are most high-profile, I am dubious about the moral scruples of their activities."
Kogan said trying to equate the covert activities of the U.K., the U.S. and Russia was a "silly process."
"I think certainly all of these countries have engaged in activities that people feel uncomfortable with [and] are covert," Kogan said, noting the attempts to link his academic work to Russian collusion. "If you're going to go down the Russia line, I think we have to go down the U.K. line and the U.S. line [too]."
Kogan designed the personality quiz application that was used to harvest the personal information of up to 87 million Facebook users. He works in the Department of Psychology at Cambridge University and had a relationship with Cambridge Analytica via his company, Global Science Research (GSR).
Kogan added that he had not read the final report published on cyberbullying and, in an interview with BuzzFeed News this week, said, "I am not a Russian spy."
Kogan told the Digital, Culture, Media and Sport Committee's inquiry into fake news that he specifically worked with an entity called SCL Elections and confirmed that he had business dealings with former Cambridge Analytica CEO Alexander Nix.
He said that previous testimony to the committee provided by Nix, who recently declined to reappear due to ongoing legal issues, contained fabrications.
"We gave them data, that's indisputable," Kogan said in response to Nix's prior suggestion that he had never obtained Facebook-linked information from his company. Kogan also hit out at the whistleblower who first revealed details of the story to the press, Christopher Wylie. "[He] has invented many things," he said.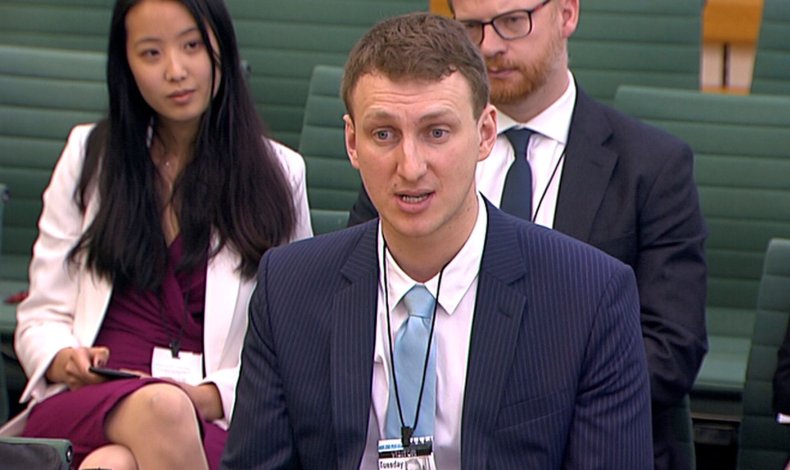 Kogan said that if Cambridge Analytica had wanted to use an application for target advertising, it would have been an "incompetent" approach. Rather, Cambridge Analytica could have simply used Facebook's powerful advertising capabilities.
Kogan's application, called This Is Your Digital Life, collected Facebook data, including locations, genders, ages and "likes" of those who signed up to use the service, as well as their list of friends, who did not consent to have their data used.
Cambridge Analytica reportedly paid about £230,000 ($322,000) to access the service, but Kogan told the politicians he did not personally profit from the sale. He said the money went to legal fees and another product that was never developed.
The data scientist has maintained that GSR was far from the only company using Facebook data and has said that "tens of thousands" of other apps were likely involved in similar practices. Kogan believes that he is being used as a scapegoat.
Kogan had a relationship with Facebook long before the scandal broke. He has said that the social network previously hired his students and that he had worked on a consulting project with the company in 2015, specifically on what lessons were learned from working with the Cambridge Analytica data set.
Kogan's former business partner, Joseph Chancellor, now works as a researcher at Facebook. GSR was officially dissolved last year.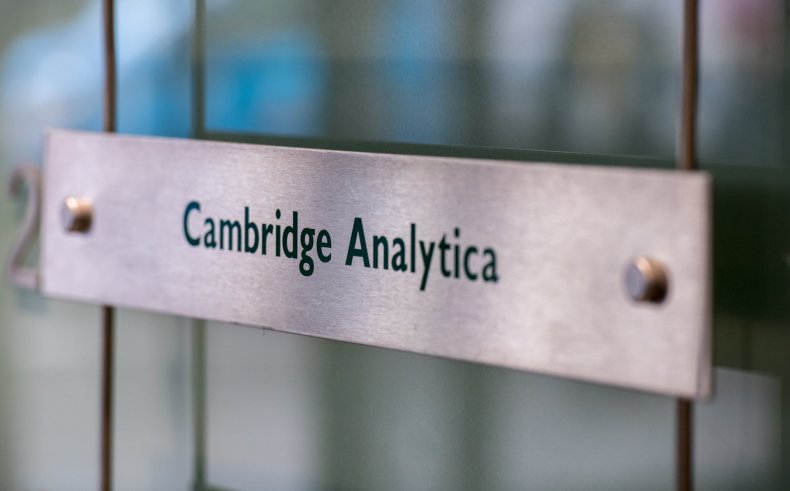 The 2018 revelations of data abuse caused an unprecedented controversy for Facebook, which is the world's most widely used social network, with more than 2 billion users. CEO Mark Zuckerberg was recently called before the U.S. Congress, where he apologized. The company is now conducting a full audit of its apps.
In its blog posts, Facebook has repeatedly focused the blame on Kogan but conceded the data abuse that took place was a "breach of trust" with its users. Cambridge Analytica has said it acted legally at all times and previously branded the investigations into its company as "entrapment and mischaracterization."
In a release this week responding to Kogan's 60 Minutes TV appearance, Cambridge Analytica distanced itself from the researcher. "Cambridge Analytica's research showed that the personality types licensed by GSR/Kogan underperformed compared to more traditional ways of grouping people by demographics," it said.
Cambridge Analytica worked on Donald Trump's presidential campaign in 2016 but said that Kogan's data was not used in that operation. Its parent company, SCL Group, has worked with several defense and intelligence partners and claims to have conducted "behavioral change programs" in more than 60 countries.
Cambridge Analytica spokesperson Clarence Mitchell held a press conference following the researcher's committee appearance, stressing that no U.S. laws had been broken and that any GSR data previously held had been deleted.
Responding to the allegation that former CEO Nix lied to the U.K. committee, Mitchell said: "I am not here to speak for him. Dr. Kogan is entitled to his interpretation, his view, and it is for others to assess whether he is correct or not."