Is Facebook—and Zuckerberg—Liberal or Conservative? It's Complicated, Data Shows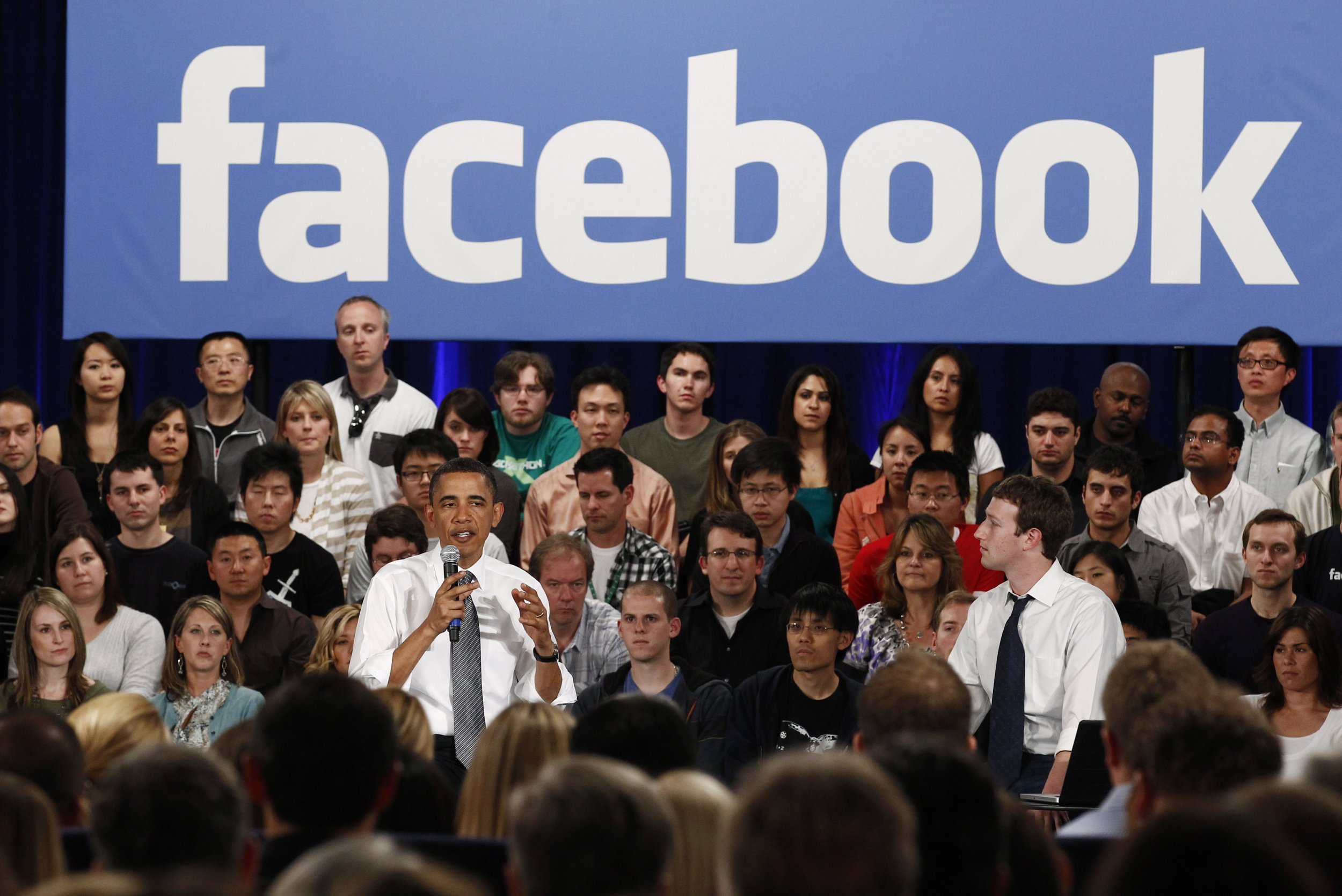 Facebook has received fierce criticism this week thanks to an allegation that claims the social network was suppressing conservative news topics from its Trending Topics section, leaving right-wing publishers, the Republican Party chairman and Senators calling foul.
After two days following the bombshell report from Gizmodo, conservative outlets have focused on Facebook's internal political leanings, from founder Mark Zuckerberg to its enormous corps of employees. But most of these outlets—from RedState to Breitbart—have vented frustrations at Facebook in a rather diplomatic way as if to not anger the Silicon Valley beast.
"RedState has always been treated fairly by Facebook and their employees," wrote RedState's managing editor, Leon Wolf. "But on the whole it's a good thing that Facebook's editorial practices receive more scrutiny, because of the immense power that Facebook yields."
It's good strategy to not tick off Facebook. The social network is by far the most influential media broker with a daily user base of over 1 billion people. Facebook and Google took the lion's share of online advertising revenue in 2015, pocketing 64 percent of a near-$60 billion revenue for themselves as traditional media outlets fought for the crumbs. Facebook's power is "unprecedented," according to The Atlantic, and if Zuckerberg's 10-year plan made public at the F8 Conference in April was any indication, Facebook is only going to keep growing.
But Facebook is not the algorithmic Wizard of Oz operation as previously thought. If the Gizmodo report is true, Facebook is still heavily reliant on manpower, and all men have biases. Facebook has denied allegations of bias. "Facebook is a platform for people and perspectives from across the political spectrum," reads a statement from the company. "There are rigorous guidelines in place for the review team to ensure consistency and neutrality. These guidelines do not permit the suppression of political perspectives."
When tracing back footprints for Facebook's political bias, mostly through political donations, the trail is surprisingly unclear. Zuckerberg long evaded any political label to his name, going on record to say he's "pro-knowledge economy" unfettered by party lines. Since 2013 when he made his first political fundraiser for Republican governor of New Jersey Chris Christie after working with him on education reform in New Jersey, Zuckerberg donated 11 times to Democratic politicians while only seven to Republicans, according to the Center for Responsive Politics.
For the Democrats, Zuckerberg donated multiple times to senators Cory Booker and Charles Schumer, and once to Minority Leader Nancy Pelosi and Illinois representative Luis Gutierrez. He also backed Sean Eldridge, the husband of Facebook co-founder and former New Republic owner Chris Hughes, who lost the 2014 House race in New York state's Hudson Valley.
Zuckerberg also donated to former and current Republican House Leaders John Boehner and Paul Ryan, and senators Marco Rubio and Orrin Hatch. Donald Trump called Rubio Zuckerberg's "personal senator" after the two partnered to bring immigration reform. Zuckerberg co-founded an immigration reform-focused lobbying group Fwd.us in 2013 with a "campaign war chest" of $50 million.
Facebook has leaned more toward the Republicans in the 2016 election cycle in donations as of April 21. Facebook contributed $137,000 to Republican members of Congress, just $19,500 more than to the Democrats. Among the 20-odd presidential candidates for the 2016 election, Rubio was the sole recipient of Facebook's donations.
Facebook board members and employees were on different ends of the political spectrum. While Facebook board member and Netflix CEO Reed Hastings is staunchly Democrat , fellow board member and Paypal co-founder Peter Thiel is going to the Republican convention as a delegate for Trump. Facebook employees have individually donated over $114,000 to Democratic front-runner Hillary Clinton, far ahead of any other candidates, according to The Hill.
Facebook has the mission to uphold the "rigorous guidelines...to ensure consistency and neutrality" in delivering the news, as the company statement and subsequent post from Facebook's head of Trending Topics Tom Stocky on Tuesday night but it's also increasingly interested in politics. It's a combination that attracts scrutiny.
Zuckerberg has long maintained that algorithmic bots are Facebook's future, and the curators who worked on Trending Topics told Gizmodo in a separate report that they were slowly phased out for algorithms. But many insiders in Silicon Valley argue that algorithms can't truly be neutral, as Facebook wants to believe and, more importantly, wants its billion users to believe.
"Algorithms equal editors," Robyn Caplan, a research analyst at Data & Society tells New York Times technology columnist Farhad Manjoo. "With Facebook, humans are never not involved."