Facebook's Trump Ban Could Cost Millions in Lost Revenue if He Runs in 2024
Former President Donald Trump won't be returning to Facebook—and if he runs for president in 2024, it could mean a significant loss to the social media website's ad revenue.
Once Facebook's top spender for political ads, Trump was indefinitely banned from the platform in January because of comments he made regarding the deadly riot at the Capitol. While he appealed the decision, Facebook's independent advisory board stood behind the ban on Wednesday. Thus, the only way Trump could get back on the platform is for Facebook to allow him to access his accounts.
"The Board found that, in maintaining an unfounded narrative of electoral fraud and persistent calls to action, Mr. Trump created an environment where a serious risk of violence was possible," the board said in a statement. "If Facebook decides to restore Mr. Trump's accounts ...Facebook must address any further violations promptly and in accordance with its established content policies."
When it comes to Facebook ads, Trump outspent his opponents in both the 2016 and 2020 elections. From June to November 2016, he spent $44 million on nearly 6 million different versions of ads, according to Bloomberg—whereas former Secretary of State Hillary Clinton only shelled out $28 million and ran 66,000 ads.
Trump upped his spending for the 2020 election. An analysis of Facebook's Ad Library conducted by KABC found he spent at least $107 million between January 2019 and October 24, 2020. In contrast, President Joe Biden, KABC reported, invested about $94 million in that same time frame.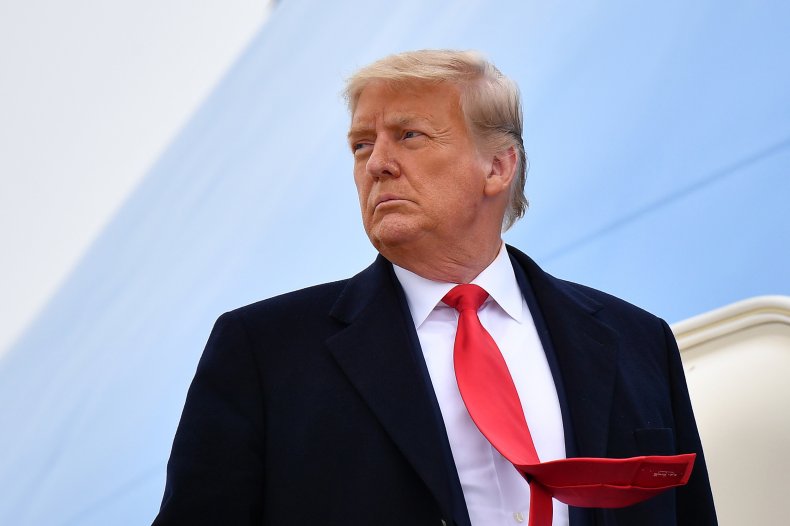 The former president still commands a strong following despite his election loss to Biden and has been teasing that he'll make another bid for the White House. After telling Fox News host Sean Hannity he was "very seriously" considering running for president again, Trump suggested to the Daily Wire's Candace Owens he would enter the race.
"The answer is I'm absolutely enthused," Trump said when asked if he would run in 2024. "As you know, it's very early. But I think people are going to be very, very happy when I make a certain announcement."
Trump said he wouldn't reveal whether he would run because of "campaign finance reasons" that make it a "whole different thing" if he were to announce too early. If it weren't for that, Trump said, he'd have given Owens an answer she'd be "very happy with."
It's hard to imagine a presidential election that has Trump on the ballot but doesn't include his social media posts. But having been permanently banned from Twitter and now Facebook, he would have to be creative in communicating with voters.
The former president has been a vocal critic of social media companies for their alleged censorship of conservative voices, and floated the idea that he would start his own platform. Few details have been released except that the new platform was expected to be released between May and July, and that it would draw "tens of millions of people," according to Trump senior advisor Jason Miller.
Trump could also turn his focus to Rumble, a video streaming platform, or Parler, a microblogging social networking platform. However, both outlets attract a conservative audience that's likely to already be inclined to vote for Trump. Additionally, failure to increase his support could give Biden another term in office.