Mark Zuckerberg Is a Wanted Man in the U.K.
Facebook founder Mark Zuckerberg is a wanted man in the U.K. and next time he enters the country he could be forced to appear before the country's Parliament to answer questions about the Cambridge Analytica scandal, politicians have warned.
In a letter to Facebook, published Tuesday, the chairman of the Digital, Culture, Media and Sport Committee, Damian Collins MP, submitted a list of 39 questions that remained unresolved following the lengthy testimony given by the social network's chief technology officer Mike Schroepfer last Thursday, April 26.
The committee has asked Rebecca Stimson, head of public policy for Facebook's U.K. operation, to help make Zuckerberg available in the days surrounding an evidence session in the European Parliament, which is scheduled for May, according to Politico. Collins asked for replies to the questions to be returned by May 11.
There are roughly 40 million Facebook users in the U.K., and while the majority of those impacted in the Cambridge Analytica debacle were located in the U.S., the members of parliament are turning up the heat. The proposed date given for the Zuckerberg evidence session was May 24. A summons, similar to a subpoena in the U.S., can be used to order a person of interest to appear before Parliament.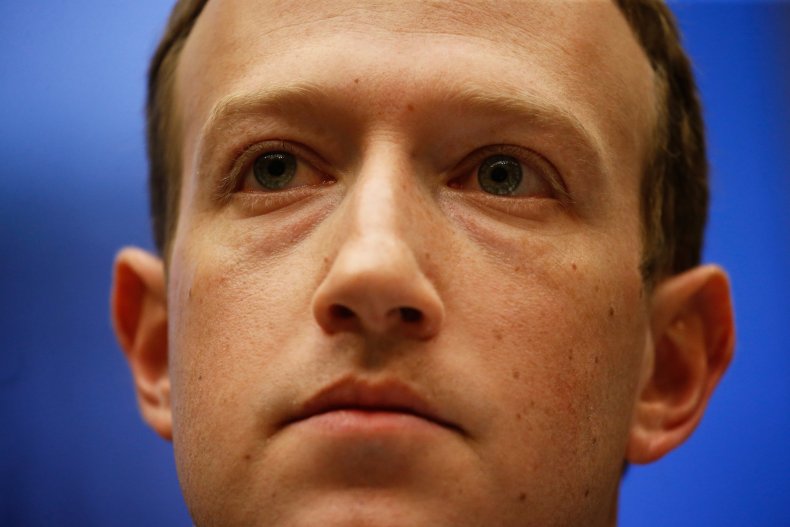 "While Mr. Zuckerberg does not normally come under the jurisdiction of the U.K. Parliament, he will do so the next time he enters the country," the letter read. "We hope he will respond positively to our request, but if not the committee will resolve to issue a formal summons for him to appear when he is next in the U.K."
The range of unanswered issues cover Cambridge Analytica, "dark advertising," fake Facebook accounts in Myanmar and privacy updates. The Facebook CEO has twice declined to visit the U.K. committee, instead sending lower-ranking staffers.
"I expect Facebook to respond in full to the 39 outstanding questions asked by the committee in the evidence session with Mike Schroepfer last week," Collins told Newsweek. "It would be better if Mark Zuckerberg could agree to do so in person.
"If not, then we are prepared to issue a formal summons against him the next time he enters the U.K.," he continued. "These questions cover major issues that have wide-reaching implications for our democracy and news media."
Carole Cadwalladr, the journalist who first broke the Cambridge Analytica story writing for The Observer, called the letter "pretty extraordinary." She tweeted: "Either Mark Zuckerberg comes voluntarily. Or, he'll face a summons next time he enters British territory. Facebook really couldn't have handled this much worse."
It remains unclear if the Facebook chief executive will respond to the letter. When contacted by Newsweek, the website's PR team declined to comment on the record.